An Orange County board is set to review a zoning request from Lake Nona's owner that could push forward plans for a new 7,300-home community.
Tavistock Development Co. LLC wants to rezone 4,787 acres surrounding State Road 528 and to the east of State Road 417 to prepare for Sunbridge, a massive mixed-use community that's planned to span both Orange and Osceola counties.
"We are excited about this unique opportunity to further demonstrate how to responsibly develop a community that drives significant employment and economic activity for years," said James Zboril, president of Tavistock Development Company, parent of the 11-square-mile Lake Nona development known for neo-urban residences, schools, hotels, and medical-related uses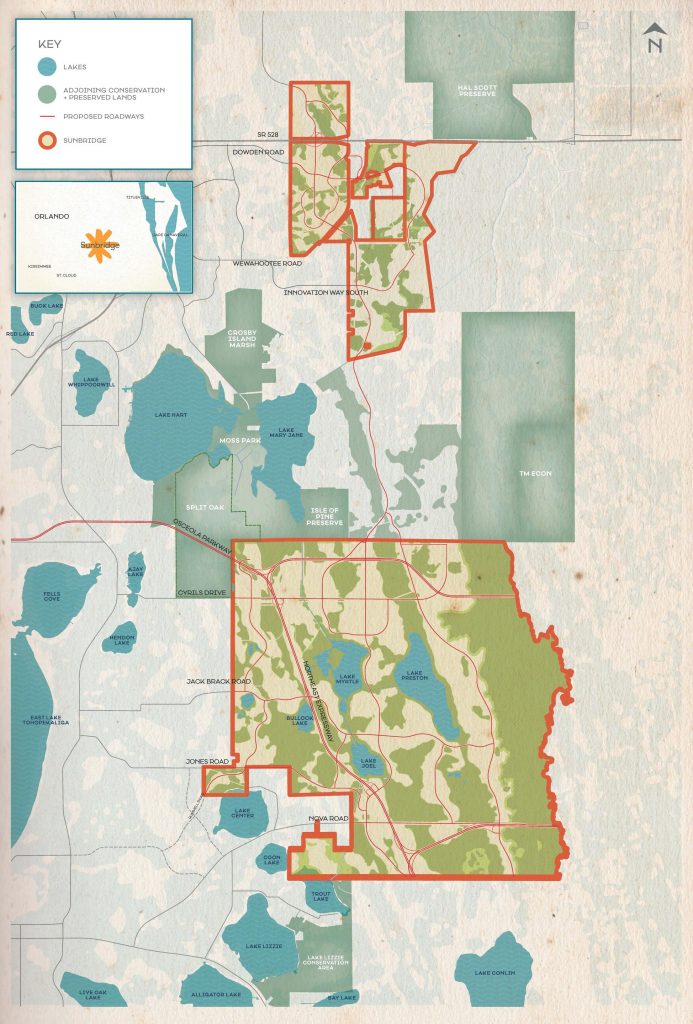 Most of Sunbridge would be south of State Road 528 and in the eastern reaches of Orange and Osceola counties. Particularly in Osceola County, it rests next to environmentally sensitive areas including the state-owned Split Oak Forest and Isle of Pine Preserve.
Orange County's technical review group will review the proposal in an Aug. 10 meeting. If approved, the request will be passed on to the county's development review committee, which reviews proposals prior to the planning and zoning board and the county commissioners.
This would pave the way for Sunbridge's Orange County portion, which is slated to include more than 7,300 homes, 9 million square feet of commercial space and 490 hotel rooms.

Latest posts by Lake Nona Social
(see all)