Lake Nona Announces New Water Sports Park
Nona Adventure Park will feature the world's first solar-powered watersports cable system, and the region's first inflatable aqua park and 60' climbing tower
Lake Nona, announced today the creation of Nona Adventure Park, a new adventure-based water sports park that will be open to the public next summer featuring the first solar-powered water ski and wakeboard cable park in the world. The park will also include Central Florida's first inflatable aqua park, a 60-foot climbing tower with a ropes course and climbing walls, pro shop featuring equipment rentals and sales, and an upscale café.
Conveniently located in Orlando – the worldwide water sports capital – Nona Adventure Park is designed with the whole family in mind, offering all ages and skill sets high quality, action activities throughout the year. Owned and operated by seasoned water sports entrepreneur Kai Fusser and business partner Real Bergevin, Nona Adventure Park will be located on Adventure Lake adjacent to the City of Orlando's Laureate City Park, in Lake Nona's Laureate Park neighborhood along Centerline Drive. The park will be interconnected with Lake Nona's 44 miles of trails, and discounts will be offered to guests who elect not to drive and rather walk, bike, or skate to the park.
The park will be open throughout the year for visitors and spectators, and will be designed to host competitions as well as group, corporate teambuilding, and special events. Different passes will be available so that guests can access individual amenities or the whole park. Through the WakeSys control system, park guests will receive an RFID wristband to access the park's amenities. The system will also allow guests to check in online, review wait times, and see if friends are onsite.
Inflatable Aqua Park
Nona Adventure Park will also feature a large-scale, customized, open water Wibit aqua park with multiple, interconnected inflatables and obstacles for hours of endless fun. Orlando's first inflatable aqua park will feature a series of floating pathways, climbing obstacles, slides, and trampolines.
Cable Park
The Rixen cable system will offer two tracks around the lake. The main track is a full-size, six-tower cable that runs 2,500 feet in length at speeds up to 36 mph, and can accommodate up to 10 riders at a time with a selection of wakeboard features for beginner and advanced riders. The second track is a two-tower cable that runs 320 feet long, which is ideal for beginner and intermediate riders. A floating dock will encircle the lake so that riders can easily return to the starting dock no matter where they may fall in the course.
Climbing Tower
For those that prefer to stay above ground, Nona Adventure Park will offer a 60-foot KristallTurm® climbing tower with ropes and different climbing elements for all levels, including three 50-foot climbing walls with various difficulties and two 60-foot climbing ropes. The tower will also include a kids' ropes course for ages 5-10. All climbers will be secured by a double harness and belay systems.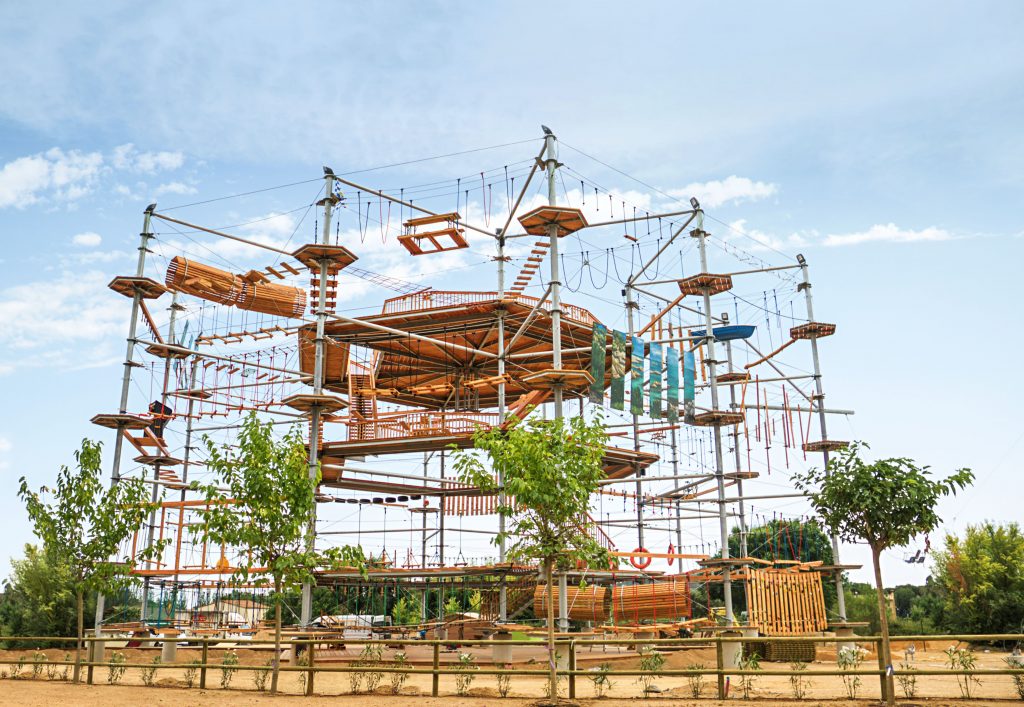 KristallTurm is an innovative leader of modular aerial adventure parks, with locations all over the world in more than 10 countries. (Photo Credit: KristallTurm)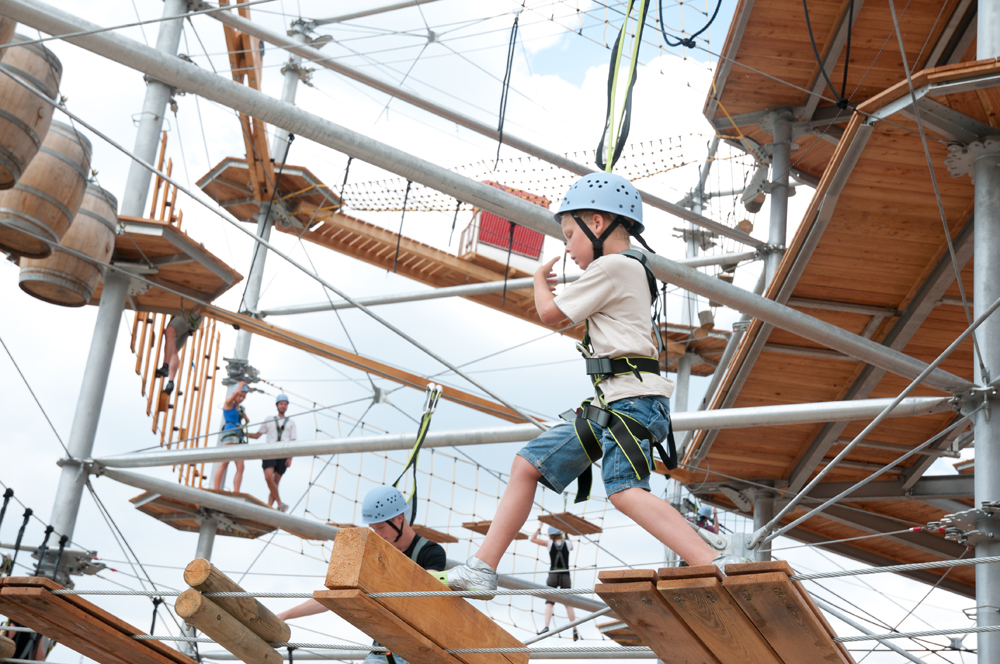 Nona Adventure Park's tower is designed with multiple adventure sections, featuring ropes courses and various climbing features, as well as a kid's section. (Photo Credit: KristallTurm)
Pro Shop
Equipment rentals and sales will be available for all levels onsite in the main pavilion. The WiFi-enabled main entrance will also feature an upscale café with food and beverages and a dry seating area for spectators to watch.
Nona Adventure Park Site Map (Image Credit: Tavistock Development Company)
Owned by international private investment organization Tavistock Group, Lake Nona is an innovative, master-designed community by Tavistock Development Company in Orlando, Fla. One of the country's fastest-growing communities with more than 13,000 residents and more than 10 million square feet of residential and commercial facilities, Lake Nona's pipeline includes major regional projects including KPMG's $400-million training and innovation center and the newly announced Amazon high-tech fulfillment center, as well as a 3.8 million-square foot entertainment destination at the Lake Nona Town Center, which features the six-story interactive landmark, The Beacon.
Sponsored by Peter Luu Signature Group of Premier Sotheby's
(Want to become a Lake Nona Social Sponsor? Contact us )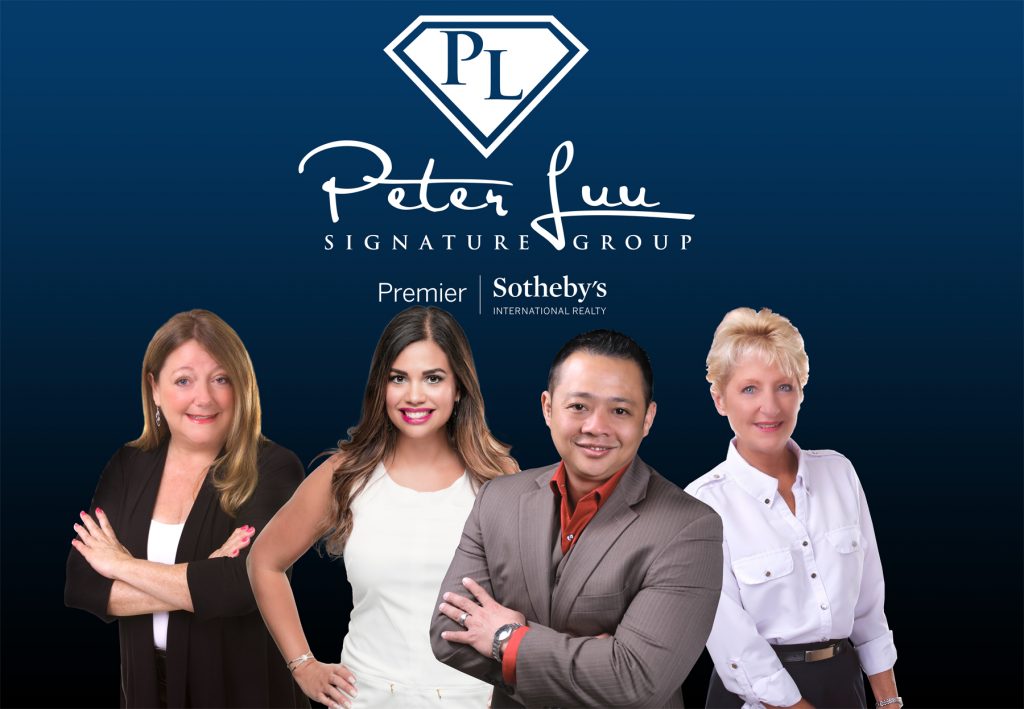 Latest posts by Lake Nona Social
(see all)