Lake Nona players celebrate after beating East River to clinch the district title in the Class 7A, District 5 football tiebreaker at Lake Nona High School on Monday, October 31st, 2016.
In a wild ending on Halloween night, three teams that tied for first place in Class 7A, District 5 during the regular season had to watch field goals decide two playoff prizes.
Lake Nona's backup kicker, Deighton Little, barely squeezed through a 20-yard field goal with no time left to give the host Lions a 3-0 win over East River in the second and deciding quarter of a Monday night tiebreaker.
Little's kick came moments after a 26-yard try by starting kicker Kai Casey missed left, but was negated because of a roughing-the-kicker penalty.
Little's winning kick set off a wild celebration among Lake Nona fans, who watched an interception return by Anthony Manning set up the winning drive.
The Lions will be at home for first round playoff game, Nov. 11, against Stuart Martin County (6-2).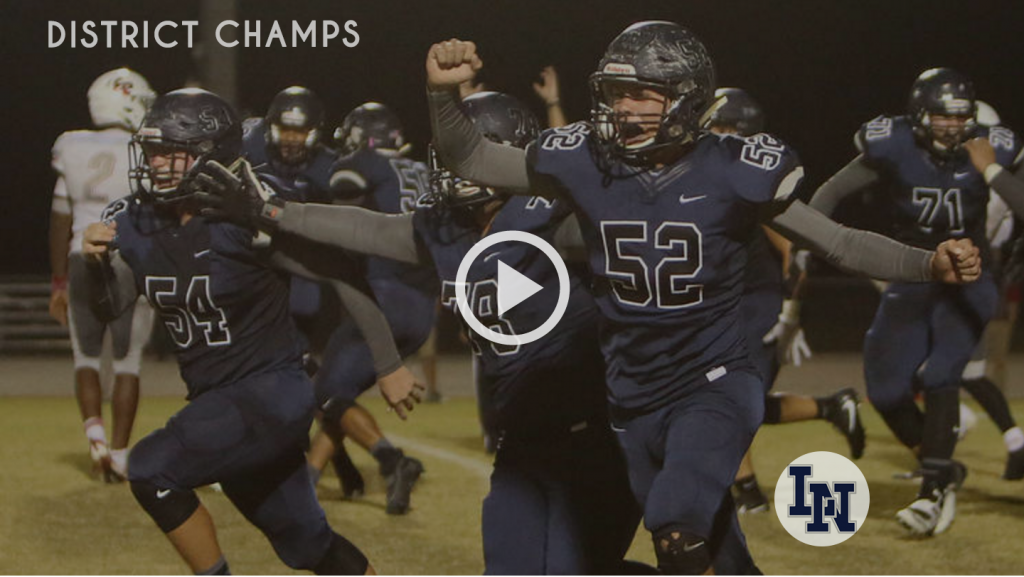 http://www.orlandosentinel.com/sports/highschool/football/91813655-132.html

Latest posts by Lake Nona Social
(see all)