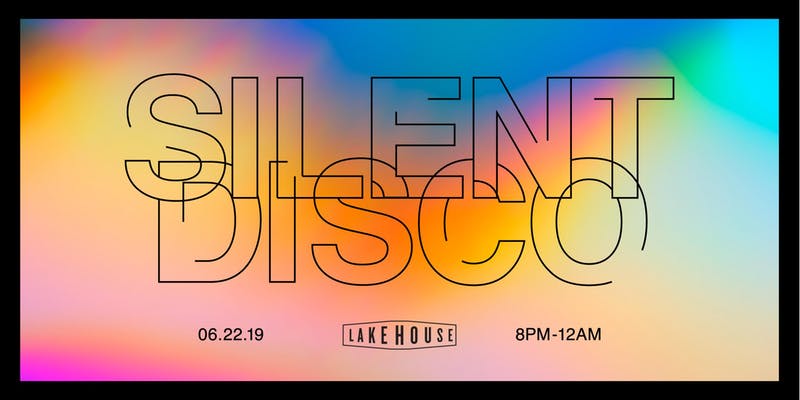 Enter below for a chance to Win 2 Tickets for Saturday's Silent Disco
Winner will be chosen at 2pm today June 21st 2019
Join us as we transform the Lakehouse into a beautiful nightclub where two DJ's will battle it out at a Silent Disco. Take a break and relax in our beautiful chill lounge featuring lounge music under the stars.
What is Silent Disco: A Silent Disco is an event where people dance to music listened to on wireless headphones. Rather than using a speaker system, music is broadcast via a radio transmitter with the signal being picked up by wireless headphone receivers worn by the participants. Those without the headphones hear no music, giving the effect of a room full of people dancing to nothing. Silenty Party has created an innovative wireless headphone experience. Using LED lighting, each channel selected on our wireless headphones is indicated by a certain color.
Silent Disco Event Info:

Saturday June 22, 2019
Time: 8pm – 12am
Cost: $15
Age: 21 and up
Bar: Two (2) full liquor cash bars
**Please note: The Silent Disco features intelligent and laser lighting features.

Latest posts by Lake Nona Social
(see all)