5 Great Spooky Events to Attend in Lake Nona
USTA FL Halloween SPOOKtacular! – October 28th, 2017
Join us at the USTA for a Glow in the Dark spooktacular evening of Halloween FUN at the United State Tennis Association's NEW National Campus – presented by the USTA and USTA Florida!
This FREE event is open to families and individuals of ALL ages and abilities within the Orlando community!
Juinor tennis activities for all ages
Fun adult play
Costume contest
Crafts
Face painting
Trick-or-treating
Photo booth
Food and beverage available for purchase
Racquet education, courtesy of the Racquet Bar
https://www.eventbrite.com/e/free-usta-florida-halloween-spooktacular-tickets-38052947390
Nona Blue Party – October 28th, 2017 – 9:00 pm
Ghouls, Goblins, and Witches too….we are having a party and our BOOS crew invite you! Eat, drink, and be scary! ☠ *DJ *Drinks *Dancing *Costume Contest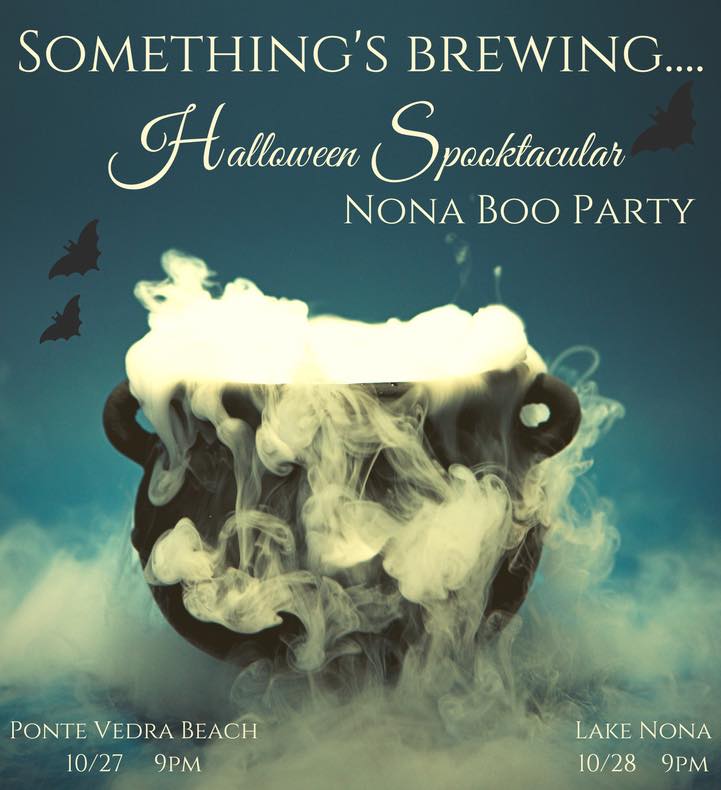 Spook Nona – October 29th 2017 – 7pm-9pm
Who's ready for a SPOOK-tacular good time! Bring your neighbors and friends to Lake Nona Town Center Saturday night for music, treats, games and a kids, pets and adults costume contest!
Check out the details here:
https://www.facebook.com/events/485178698533857/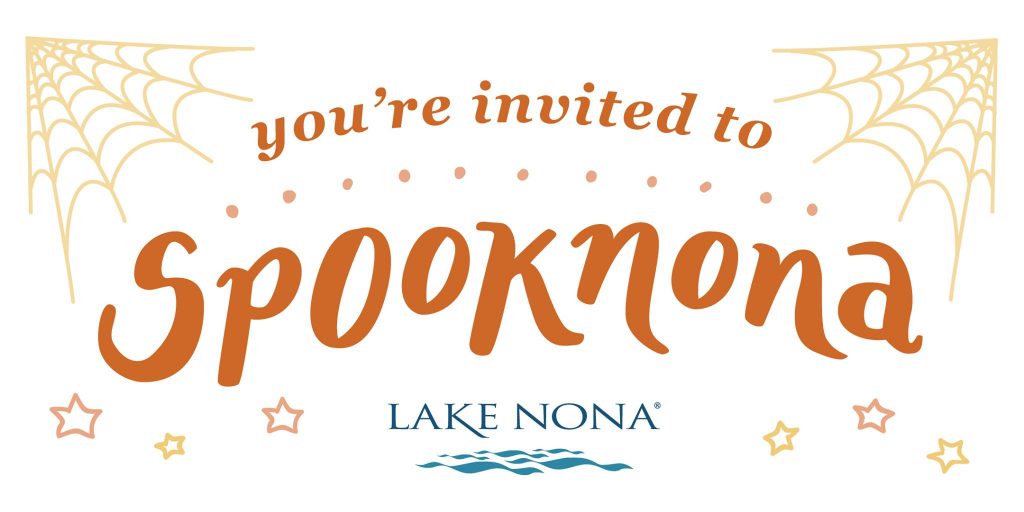 Trunk 'O' Treat – Sunday, October 29th, 2017 – 3:00-4:00pm
Location: 13635 Walcott Avenue, Orlando, FL 32827 in the parking lot, the facility isn't open yet.
The event will include:
*Trick or treating from trunk to trunk in the parking lot *Bounce House *Face Painting
If families are interested in attending the event, they need to register through the link below:
https://events.aexplorers.com/3a7rez
This event is open to the public, not just currently enrolled families!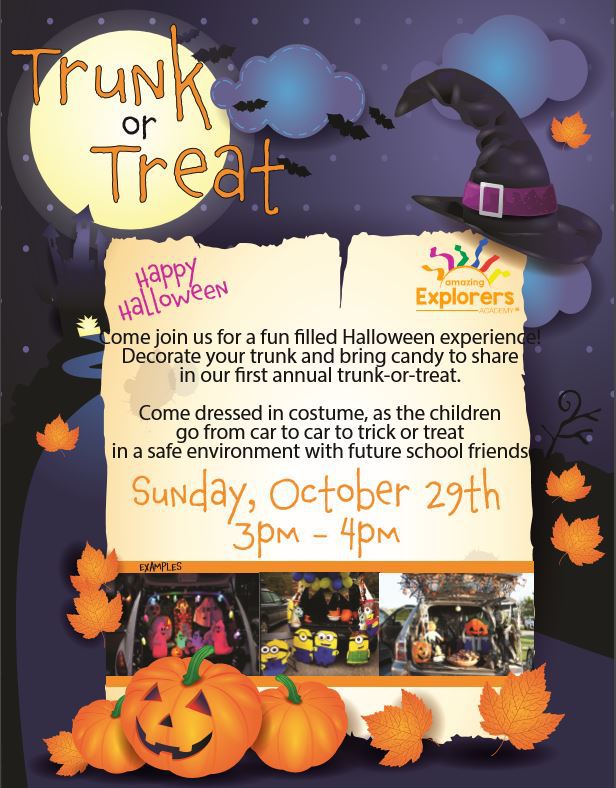 Trick or treat at the Monday Market and Pumpkin Carving Contest Monday, October 30th, 2017 – 4:30-8:30 pm
Location: Lake Nona YMCA
Time: 4:30pm-8:30pm
Come shop your favorite vendors while the kids trick or treat around the market! We will also be having a pumpkin carving contest. Pumpkins must be brought to the market tent for judging and photography… once submitted photo will be taken and posted on Facebook for voting!
https://www.facebook.com/events/720578864804400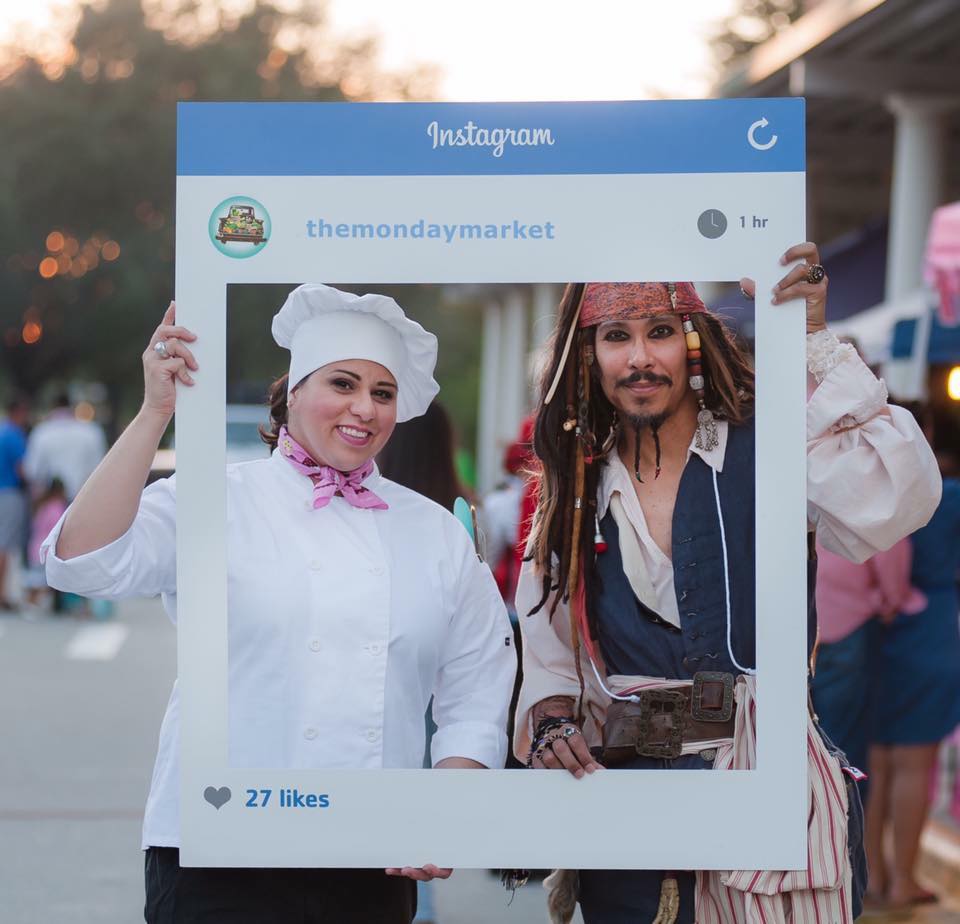 Latest posts by Lake Nona Social
(see all)