When Jaqueline Benedetti first moved to Washington, D.C., from her native Brazil 12 years ago, she looked long and hard to find a cleaning service that met her discriminating expectations. One made her wait two weeks for a location assessment before they would even schedule her cleaning, only to charge exorbitant rates for less-than-stellar service. Others were unreliable and often failed to show up when promised, and others misrepresented their services. It was this final indignity that would thrust Jaqueline and her husband, Marcio, into an adventure that would change the course of their lives and revolutionize the cleaning industry in the nation's capital.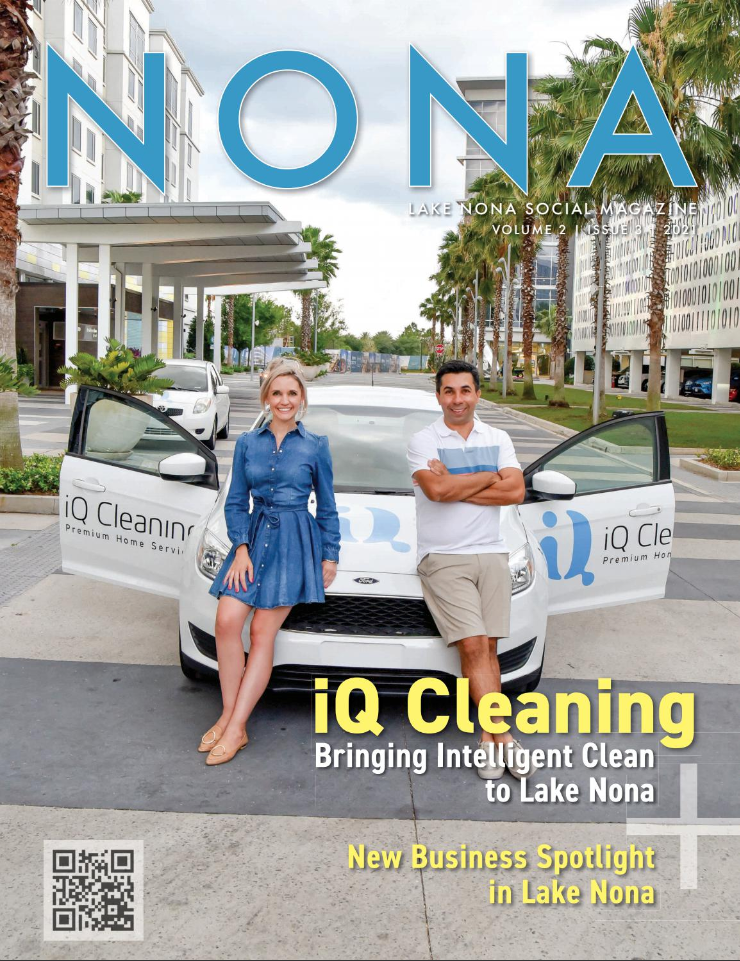 As the couple arrived home one evening, the woman who had just cleaned their home approached them before leaving. "She said, 'I just cleaned your house and, if you need my services again, here's my phone number,' and she handed me her card," says Marcio. "We were stunned. The company my wife had carefully researched had simply called Craigslist and sent an unknown woman to clean our house." Thinking they were getting a trusted, vetted, background-checked, and bonded employee, they got a random individual. "We felt vulnerable, exposed, and betrayed," he says. 
Request a Free Cleaning for 1 Room
The woman was pleasant and her work was good, but the story could have ended quite a bit differently. The company had misrepresented itself and given an entirely wrong impression of its services. For Jaqueline Benedetti, that was the last straw. Fed up with the state of cleaning services in the D.C. area, she set out to do something about it, and iQ Cleaning, the Intelligent Choice, was born. Raised in Brazil, a country steeped in a culture where clean everything is an obsession, Jaqueline set about bringing her perception of professional clean to the D.C. area. With a background in marketing and publicity, she promoted her idea of clean with a vengeance. She met customers online and door to door. Then she did her own work, hands-on, leaving a trail of meticulously cleaned houses and scores of overjoyed clients—and their friends—clamoring for more. 
"That's how we grew," says Marcio of those early days. "Jaqueline was very friendly and professional, and she brought a level of marketing finesse unheard of in the D.C. area at the time. To streamline the booking process, she created a website where prospective and current clients could go to not only select the date and time for their appointments, but also specify what rooms, carpets, drapes, kitchen floors, and appliances they wanted to be cleaned. Most importantly, however, they could see ahead of time how much those services would cost before a representative ever entered their home. That way, prospective clients would be reassured a marketing manager wouldn't do a site survey, see the neighborhood and the house, and jack up the cost of services based on their impression of what the client could afford," says Marcio. "There were no hidden fees. People loved it!"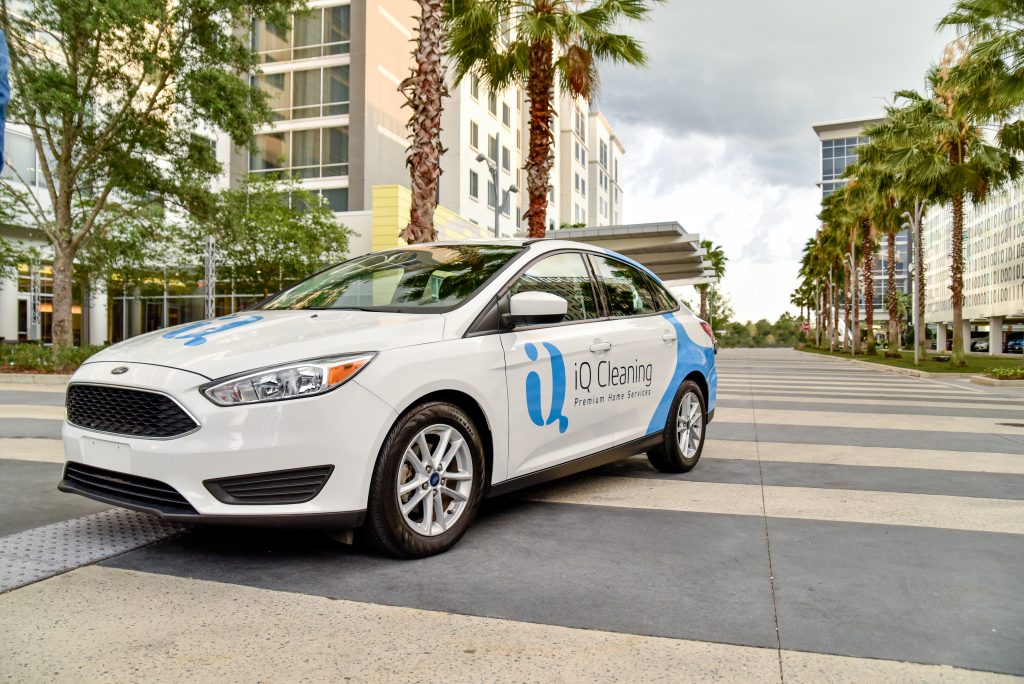 "Within a year, she was pleading with me to quit my job and start working with her," he says, a tall order for a production manager for Ocean Films, an award-winning Brazilian company providing production services for commercials and feature films, for whom he had worked for six years and whose work had brought the couple to D.C. to gather crews and to craft publicity for stateside and Brazilian productions. "When she started the business, she wasn't afraid to get her hands dirty and to work with the employees as she trained them. I quit my job when I saw her passion." Today, the company has over 40 employees in D.C., Virginia, and Maryland and over 150 five-star Yelp and Google reviews. "…and people in the D.C. area are really picky," he says.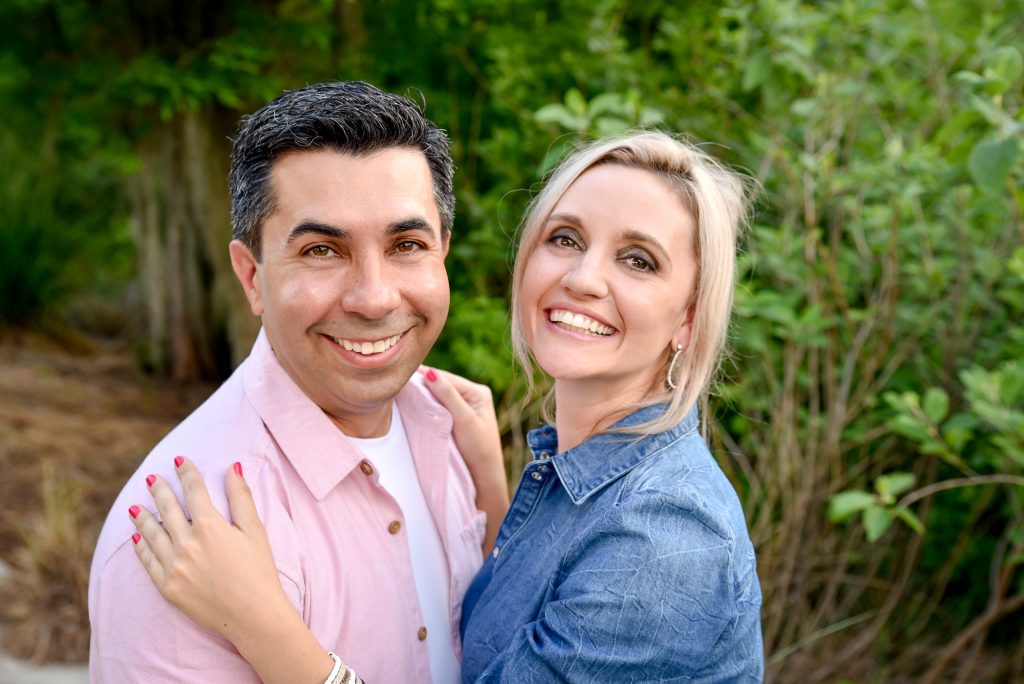 The iQ Cleaning concept is quite simple but remarkably efficient. Once customers go to their website, they'll have two options: to call or book online. If they select "call," they are sent to an App, which allows them to connect to a customer service representative directly from their devices. If they opt to book online, they have an array of choices: regular, itemized cleaning; Airbnb/hotel-style cleaning; move-out/move-in cleaning and barbecue cleaning. They even offer home improvement and home-exterior services. Once customers are satisfied with their selection and make their appointment, they will receive three email reminders prior to that appointment. Then, on the scheduled day, they will receive a personal text message informing them that the team is on the way, along with an ETA. Once the team finishes, they'll send another text to let the client know that the job is complete, and more importantly, they'll send a request for feedback.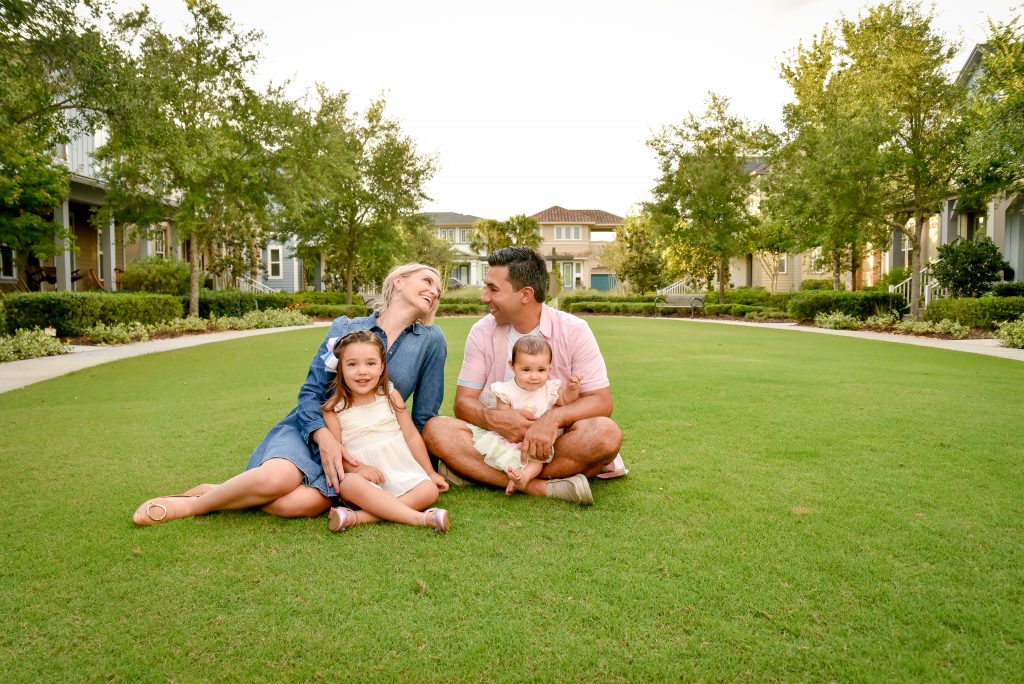 "That's REALLY IMPORTANT to us," he says. "After 10 years in this ridiculously competitive industry, we understand the importance of doing things right the first time and exceeding our customers' expectations. We want them to be so happy with our work that they'll call us back and introduce us to their friends."
iQ Cleaning does that, first and foremost, by looking after their employees and making sure they have the proper skills, tools, and support needed to exceed their clients' expectations. This "hands-on" support is as foundational today as it was 11 years ago when Jaqueline Benedetti started the company. "In those early days," Marcio says, "his wife would go out with her crews to impart her 'philosophy of clean' and the techniques she used that had proved so successful. But more important than that was the bonding that took place as she and her team worked together; a bonding that continues to this day. Brazilians are very happy," Marcio says. "We like to treat people the way we like to be treated." This includes inspirational and training meetings that start the day for all the teams to ensure both that they feel supported and that their on-the-job needs are met. Then, throughout the year, the Benedetti's treat their staff to a series of special get-togethers, culminating in a very special holiday gathering at the end of the year. "We take advantage of every opportunity to engage with our employees so that they enjoy being around us. We want them to feel like they're members of our family and not just faceless names completing a task."  
Not surprisingly, this philosophy breeds loyal workers, like Rei, who has been with the company in the D.C. area for eight years, who texts and calls the Benedetti's regularly and is a trusted friend. This trust, however, isn't generated overnight. All iQ Cleaning prospective employees are thoroughly vetted via extensive background checks. Once hired, employees go through a week of rigorous training with Jaqueline and trusted senior staff to ensure that they understand what's expected of them, once they're on their own.
"Jaqueline works directly with the teams so they know the excellence that will be demanded, but also, to let them know, early on, that she and the senior staff are there for them if they're ever needed." During that first week, trainees go on the job with a team of two, consisting of Jaqueline and a senior staff member at first, and then two senior staff members for the remainder of the week to catch the iQ Cleaning rhythm and quality of work. After the first week, the trainee will pair with a senior staff member to ensure proper completion. "The person is always learning," says Marcio. "We vet our employees by our customers."
When the iQ Cleaning team arrives at a client's home, they present as a cleaning franchise: workers with a clean, professional appearance in matching uniforms, and a car wrapped with the IQ Cleaning trademark. But that's where the franchise similarities cease. 
"If you have an issue with a franchise, you call the customer service manager, not the franchisee," Marcio says. "Two or three days can go by before anything is done about your issue. If you have an issue with OUR service, you call us directly. Someone immediately takes your call and within three minutes you will get a response. We have four customer-service people wholly devoted to our clients, so we are always available by phone, text or email. If the customers call us, we will send a team to redo the job to make sure they're happy. If they're still not happy, we'll offer a refund. We have a 100 percent guarantee. Customer relations are important to us, and we take it seriously. We take pride in the quality of our work and we want to make sure we're always delivering," he says.
Aside from the guaranteed consistent quality from one iQ Cleaning team to another, iQ Cleaning tries to ensure that customers' teams remain the same on their particular day and time. If a worker gets sick, there is always someone available to take their place so that the schedule remains undisturbed. This combines the familiarity of a "mom & pop" cleaning service, with the bonding, insurance, and professionality of a franchise. In addition, the customers get to know the people cleaning their homes and can become more than just faceless clients. But there's more that goes into the consistent quality of the iQ Cleaning service.
"We don't pay our employees minimum wage," Marcio says. "They're paid by commission so they can better provide for their families, which is something that has been difficult during the COVID-19 pandemic, especially with the challenge of scheduling cleaning when the whole family is home from school or work. Sure, it was less," Marcio says, "but we made sure all our people were covered equally as best we could. It was a sacrifice for us, but they appreciated it, and that's what's important." He adds that his teams rigorously follow CDC guidelines both on the job and before, by sanitizing their equipment prior to arrival. "My grandmother died of COVID-19," he says, "so we take those guidelines very seriously."
"Some of our clients want the whole house cleaned with Clorox, while others prefer kid- and pet-friendly green products. Regular clean, deep-clean, move-out clean—anyway they choose, we'll bring it out and our teams will follow the clients' online checklist to the letter." 
After 11 years in the D.C. area, the Benedetti's moved the iQ Cleaning headquarters to Lake Nona at the end of December. The work will continue in the D.C. area under the care of loyal, capable managers, but they see the Florida expansion as a new venture, one they look forward to nurturing, especially in light of the Lake Nona family atmosphere and lifestyle. 
"We'd looked in Windermere, Dr. Phillips, and lots of other places before settling on Lake Nona," Marcio says. "We fell in love with what Lake Nona offers. We felt a passion for everyone here: the community engagement, the family atmosphere, the friendliness. Everyone is so happy and people are available for you if you're struggling with something. Our daughter has made more friends here in four months here than she ever did the whole time she was in D.C. It's clean, affirming place where our girls can grow up safe and nurtured."
The couple has two girls: Adley, aged three, and Miah aged eight months, and two dogs, all of whom keep them extraordinarily busy. They can relate to the need growing families have for assistance in keeping things in order at home. "We understand how important it is to have your whole house clean," Marcio says. "It's where you live. You come home tired. You want that feeling of fresh air a clean home gives you. Everything is in place. The house is tidy. The beds are made. You can relax. THAT'S the feeling we want our clients to have. Kids make a mess. At the end of the day, when you're tired, the last thing you want is to spend your time picking up toys. Family time is valuable. That's what we provide. We'd like iQ Cleaning to be the cleaning company our neighbors and friends trust to keep their homes fresh, sparkling, and inviting. We want to be part of the community." 
iQ Cleaning begins service on June 14 but may be reached now by calling (855) 550-4647 24/7 or emailing at [email protected] to schedule an appointment. Prospective clients may also book their appointment online 24/7 at https://iqcleaning.us/book-now/. 
Office Hours: 8am to 5:30pm Monday through Saturday
iQ Cleaning
6900 Tavistock Lakes Blvd.
Suite 400
Orlando, FL 32827-7593, USA
www.iqcleaning.com

Latest posts by Lake Nona Social
(see all)