Our Sunday Funday started with a bang! Chroma in Lake Nona is now offering Sunday Brunch, which happens to be my favorite meal with so many options this will be in two parts.
With indoor and outdoor seating you are sure to find a spot to vibe out. Speaking of vibes, Chroma's brunch menu is current with food trends, while also including a few fun dishes of their own.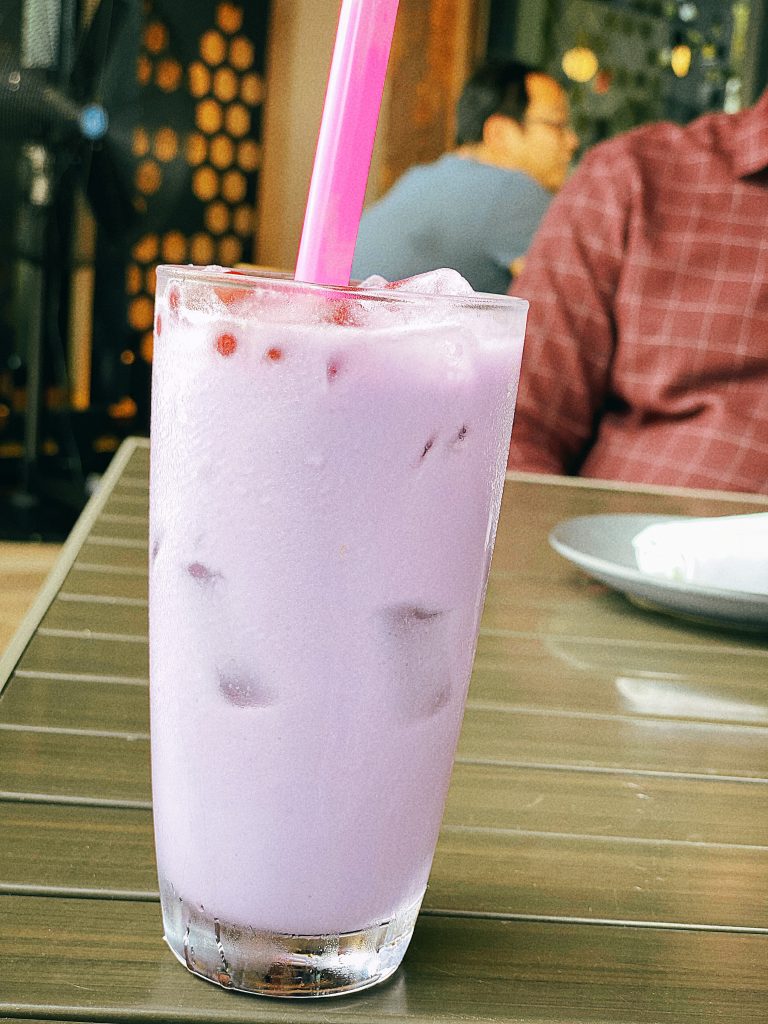 Of course, we begin brunch with a cocktail. The Ke Aloha is a non-alcoholic creamy drink with taro, coconut milk, blueberry bursting boba balls. This drink reminds me of a fun sherbet punch. Now, it is brunch very filling so do not forget to save room for food.
After going through the new brunch menu, we decided to try the Molten Strawberry French Toast and the Steak Au Poivre. If you do not get to try anything else, at least try one or both of these!
The Molten Strawberry French Toast was the most delicious French Toast I have ever taste. A crisp outer shell delicately covers a soft layer of bread with a strawberry cream cheese filling, top with torched fresh local strawberries. These dishes remind me of a strawberry shortcake, lite & creamy.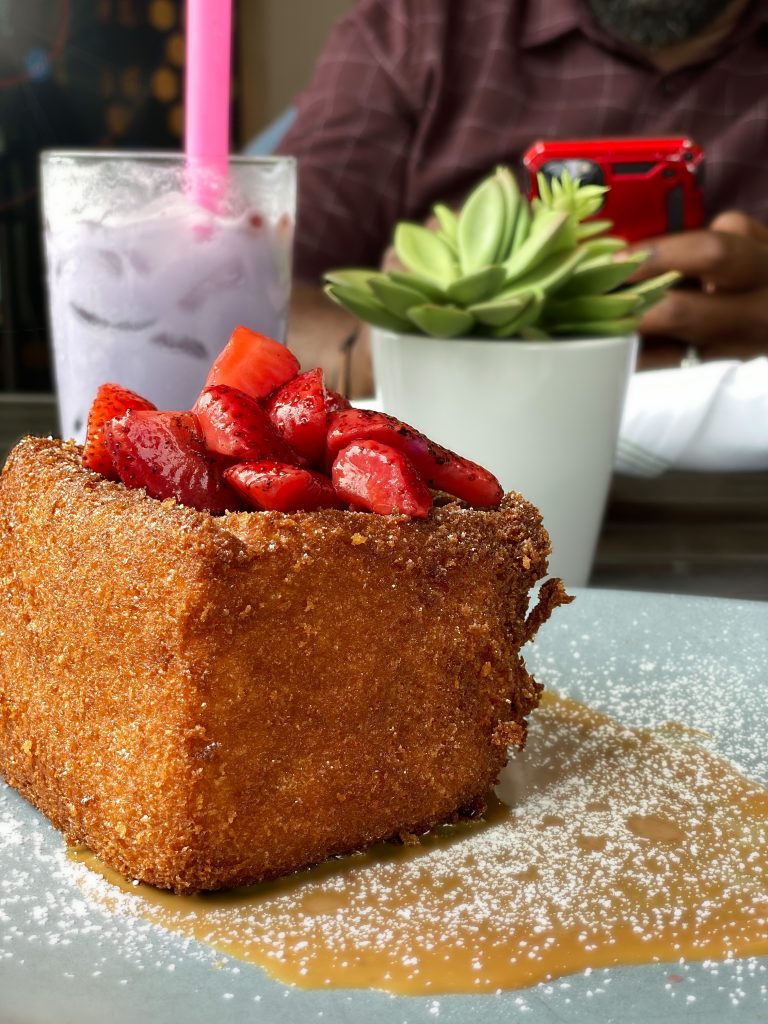 If you are looking for something more on the savory, hearty side of brunch, then the Steak Au Poivre is for you. This peppercorn-crusted NY strip cooked to perfection with one of their fan favorites, hand-cut frites, and watercress on the side.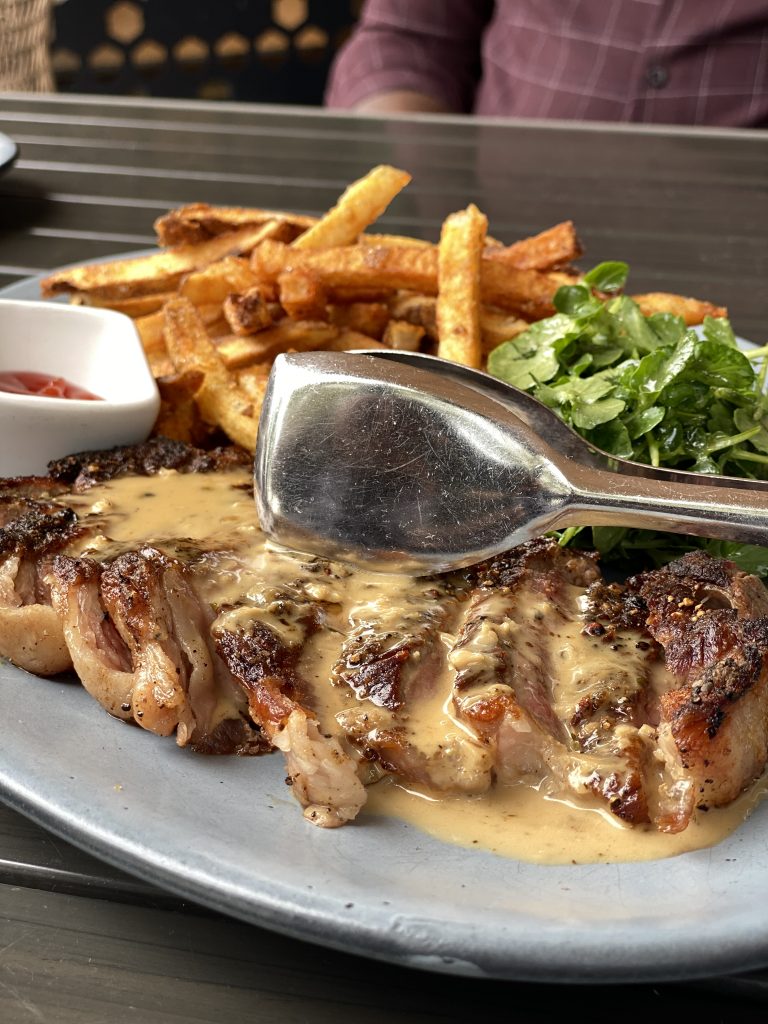 Both of these meals can easily be shared between two people or indulged individually.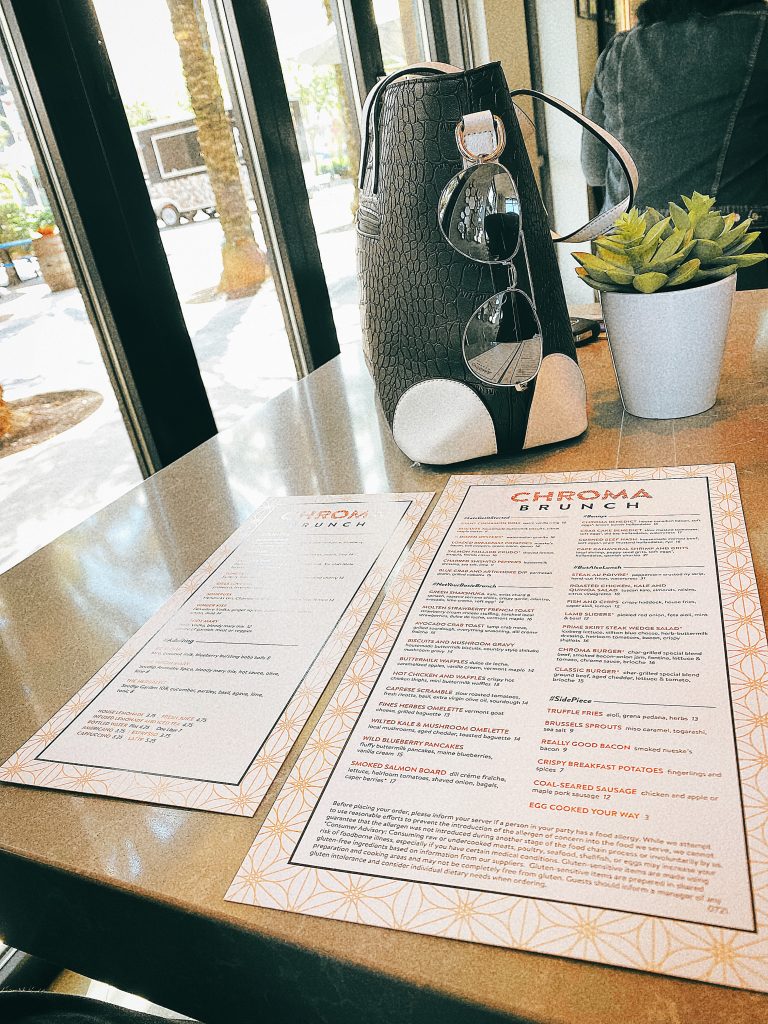 So here's part two to Chroma's brunch menu. This time we tried way more brunch items, which made it super tough to choose a favorite. However, we're happy to share our top choices.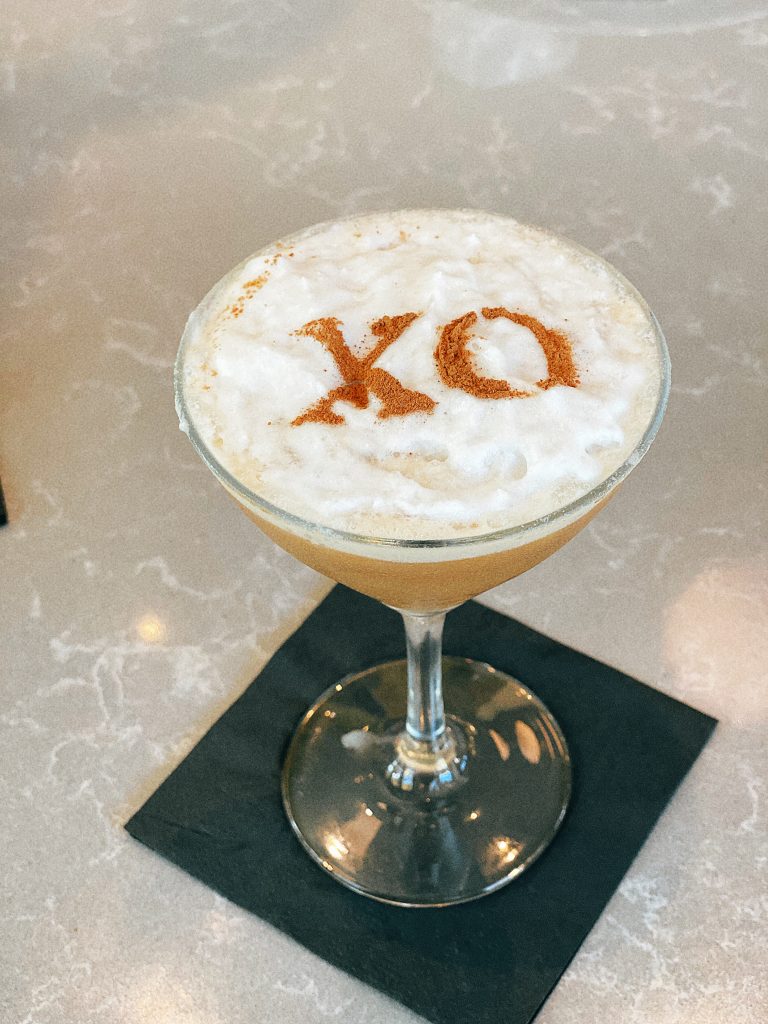 As usual, we began our brunch experience with another of Chroma's signature brunch cocktails. Here is a lite, coconut, coffee flavor cocktail. Can you take a guess at what this cocktail is called? If you guessed "Hugs & Kisses", that's not it! "Exes & Oohs" is a lite drink with mixed flavors such as cocoa, expresso, and cream that will have you believe that you are drinking a Tiramisu.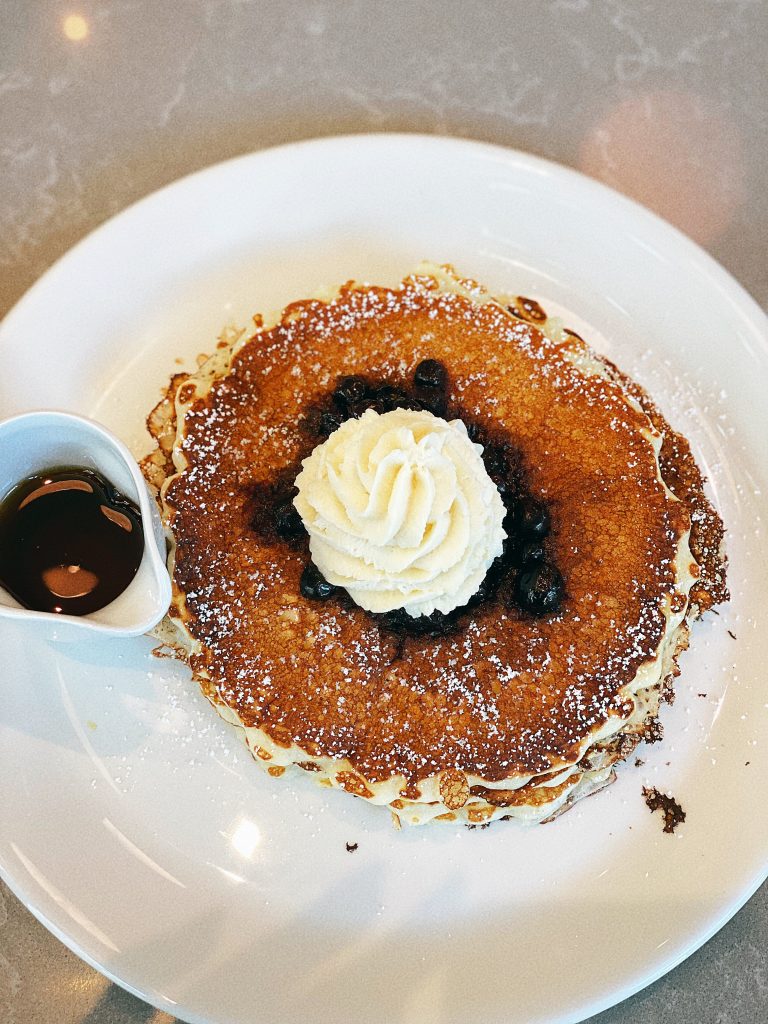 These wild blueberry pancakes were soooo fluffy and lite. They were topped with a blueberry compote and ice cream. If you have not tried Brunch anywhere and would like to start, this is definitely a great way to your brunch experience.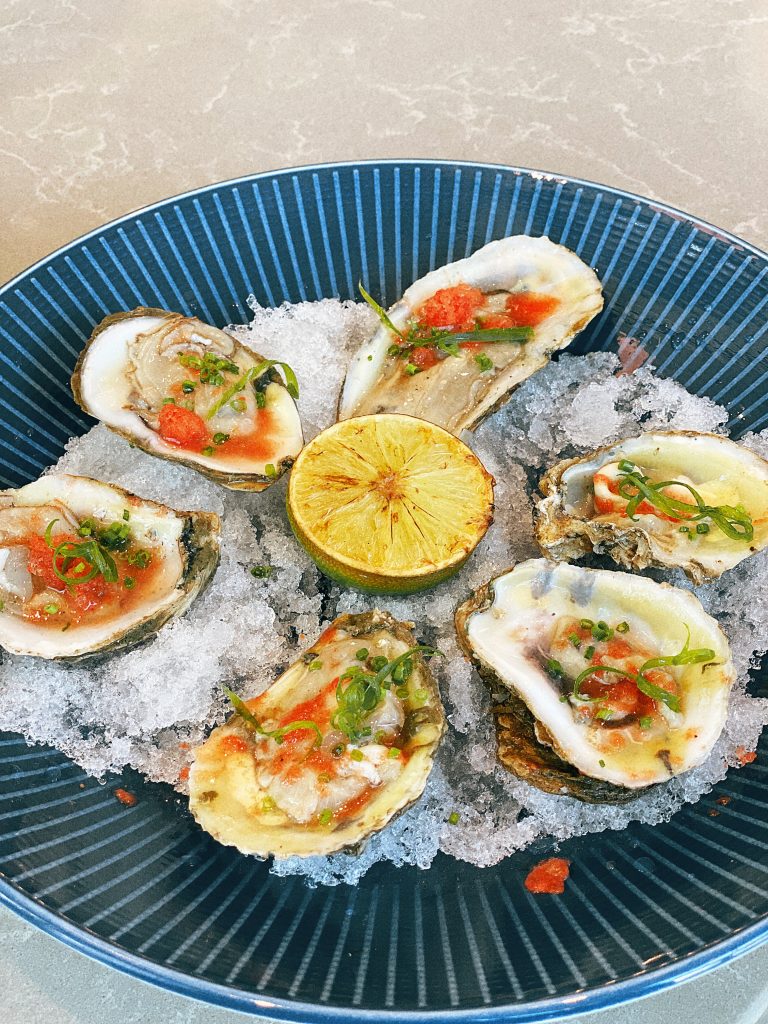 The oyster platter was refreshing with a super cute presentation. Perfect Summer appetizer!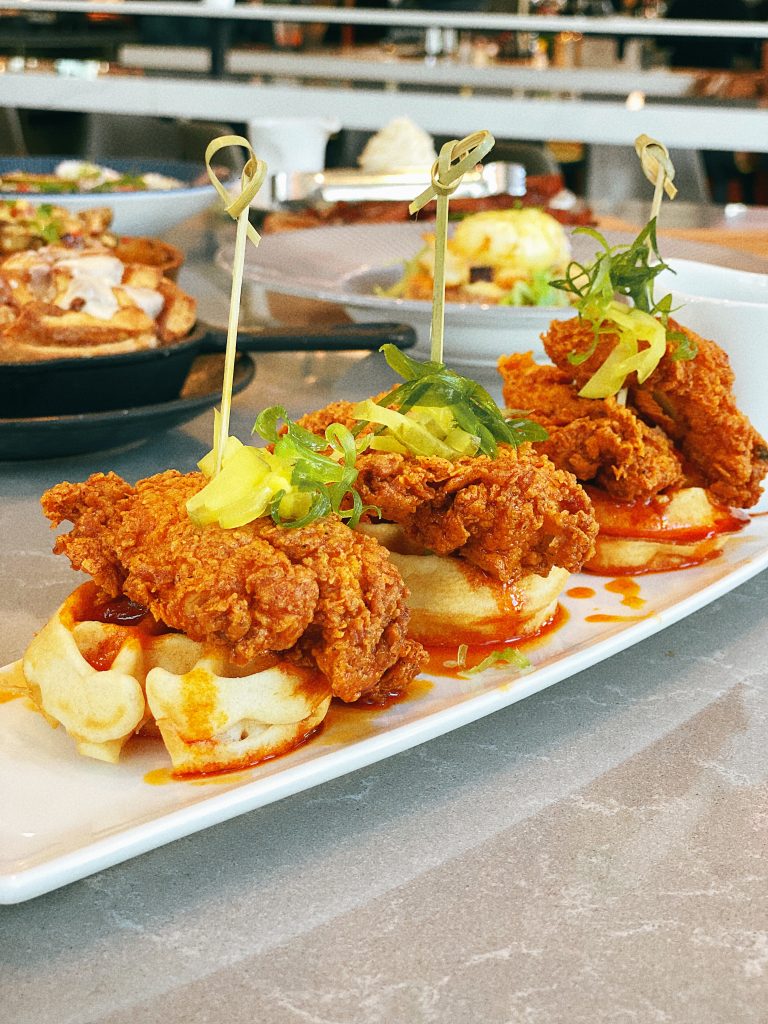 Hot Chicken & Waffles anyone? This was the perfect combination of savory, sweet with a little heat! Crispy chicken with Nashville hot sauce, soft waffle with maple syrup. If you like spicy food this dish is for you.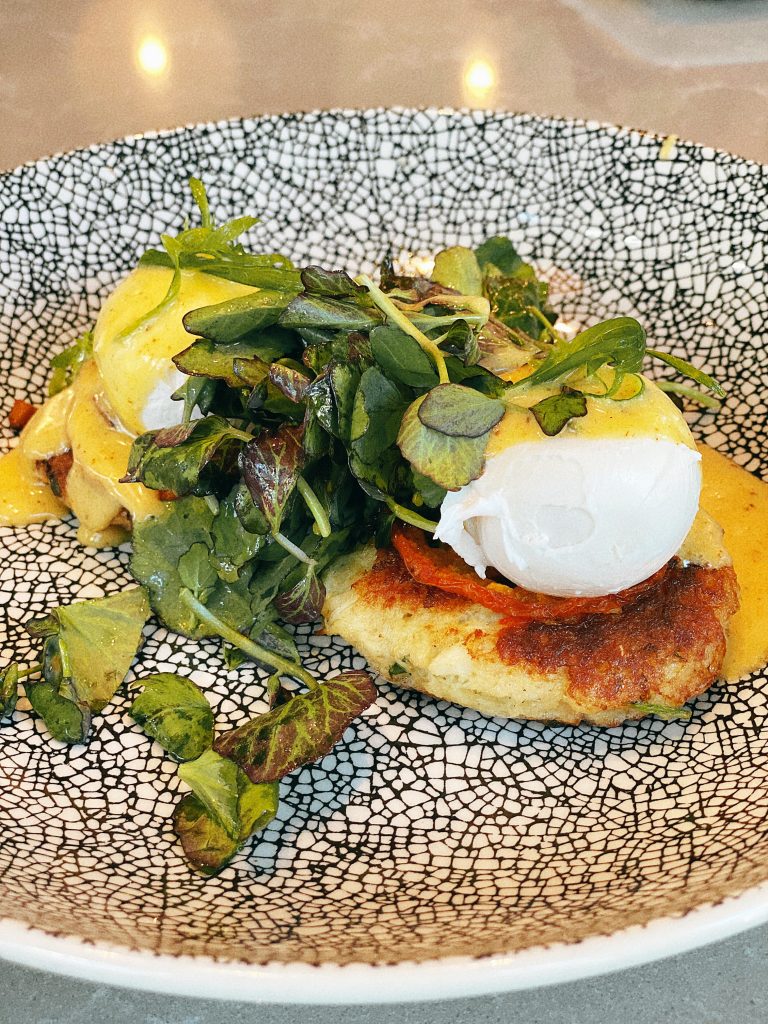 Crab Cake Benedict is delicious enough to share, but why would you! Two yummy crab cakes paired with pouched eggs and wilted greens.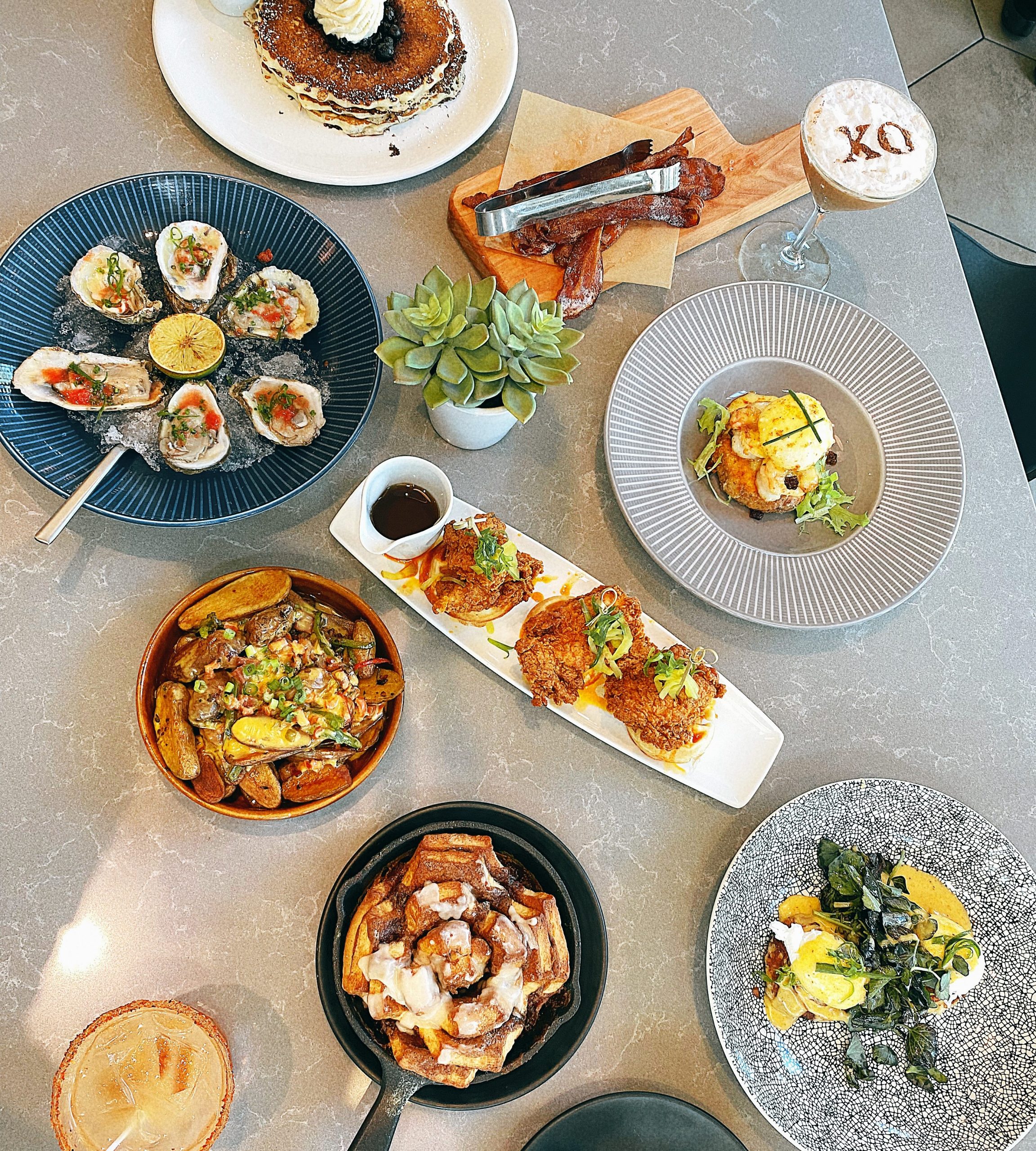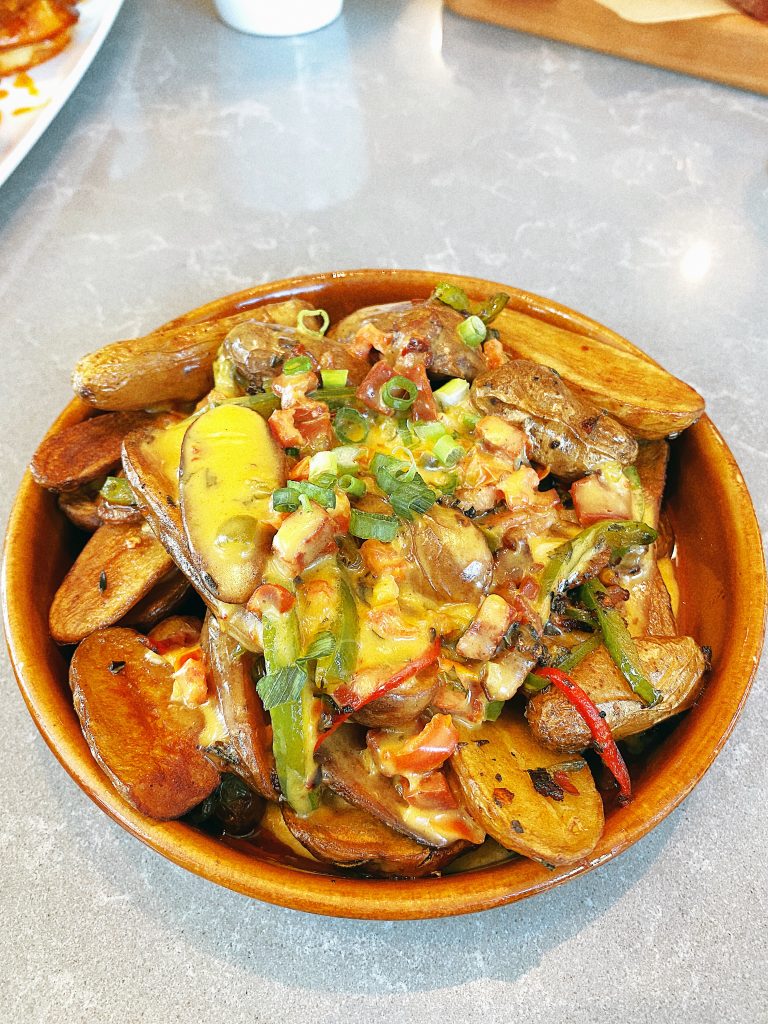 I love potatoes. Fingerling potatoes smothered with queso and bacon is another fave, especially when you add "Really Good Bacon" . (Really Good Bacon on brunch menu)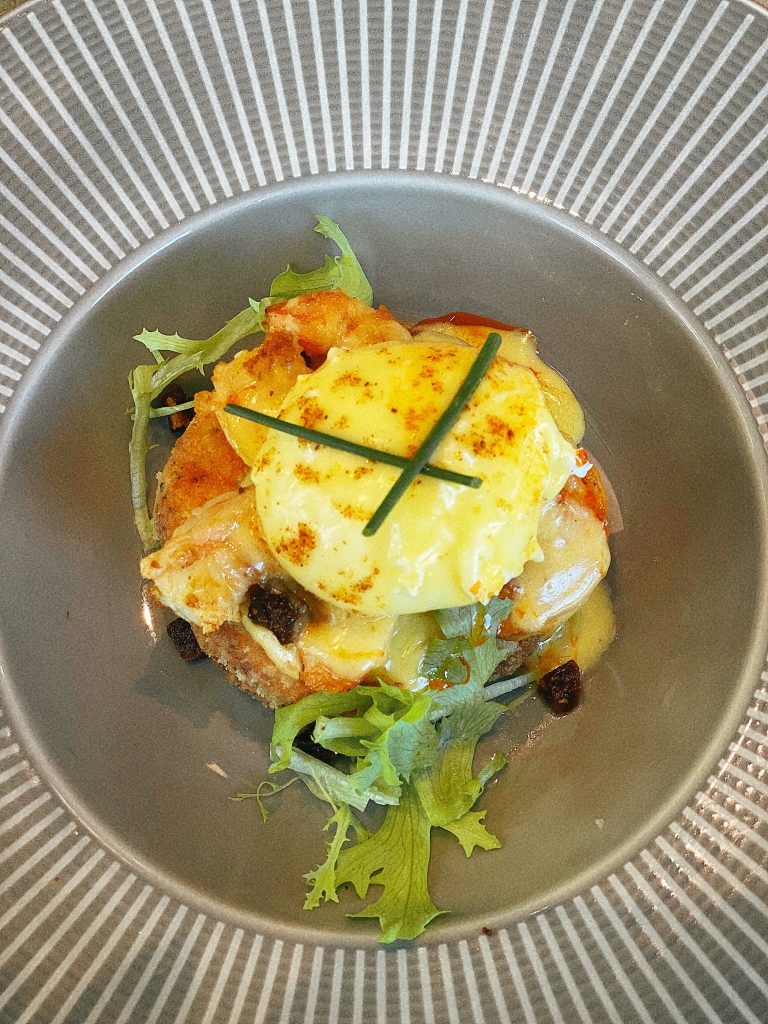 And here we end with Chroma's take on Shrimp & Grits. Stacked fried grits, shrimp, and a poached egg for extra goodness.
So stop by Chroma for brunch to begin your Sunday Funday. You will not be disappointed!
www.chromalakenona.com

Latest posts by Lake Nona Social
(see all)