Fin-ishing touches on Island Fin Poké
Raising the bar on healthy and fresh eats
By Mary Vasquez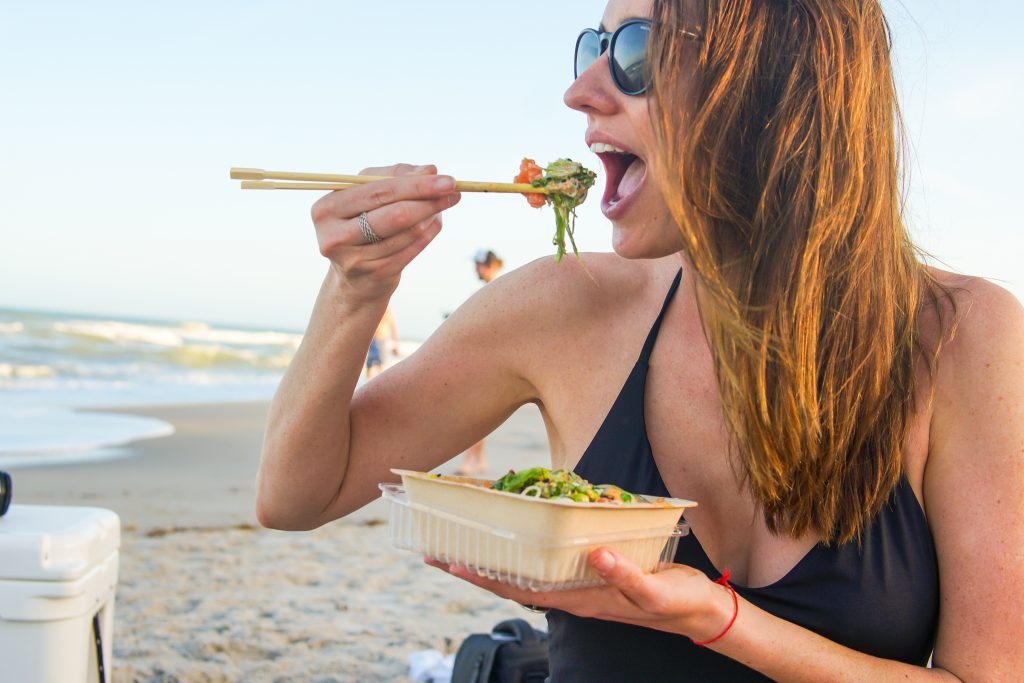 'Tis the season for refreshing foods and island vibes. Thankfully, Lake Nonian's won't have to travel outside the neighborhood to get some delicious grub. Island Fin Poké is coming to town and opening their doors in late-June at the Pixon! As a true foodie and Yelp Elite, I personally could not be more excited about this. So, without further ado, let's dive into what-the-poké this joint is about!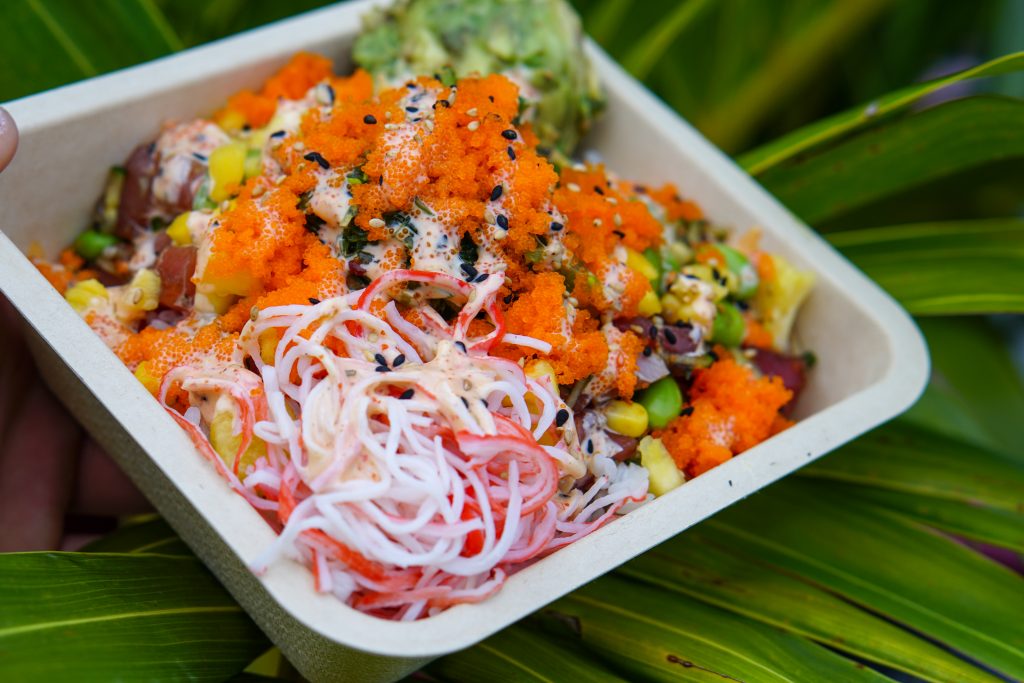 Food makes me happy. Like seriously, very happy. But food is just food if you can't taste the love. After meeting Mark and Paul, the proud founders of Island Fin Poké, they quickly dove into a beautiful bromantic story about their love for quality foods and community. They both have equally impressive culinary backgrounds… from running ten different kitchens in Las Vegas and California to supplying food for banquets that hosted
1,400 people a day! Mark and Paul had danced around the idea of one day opening a restaurant of their own. And fifteen years later, they've built a legendary business which is simultaneously helping to elevate their community. As I sat there talking to Mark and Paul, I felt welcomed by their friendly tones and captivated by their passion for food.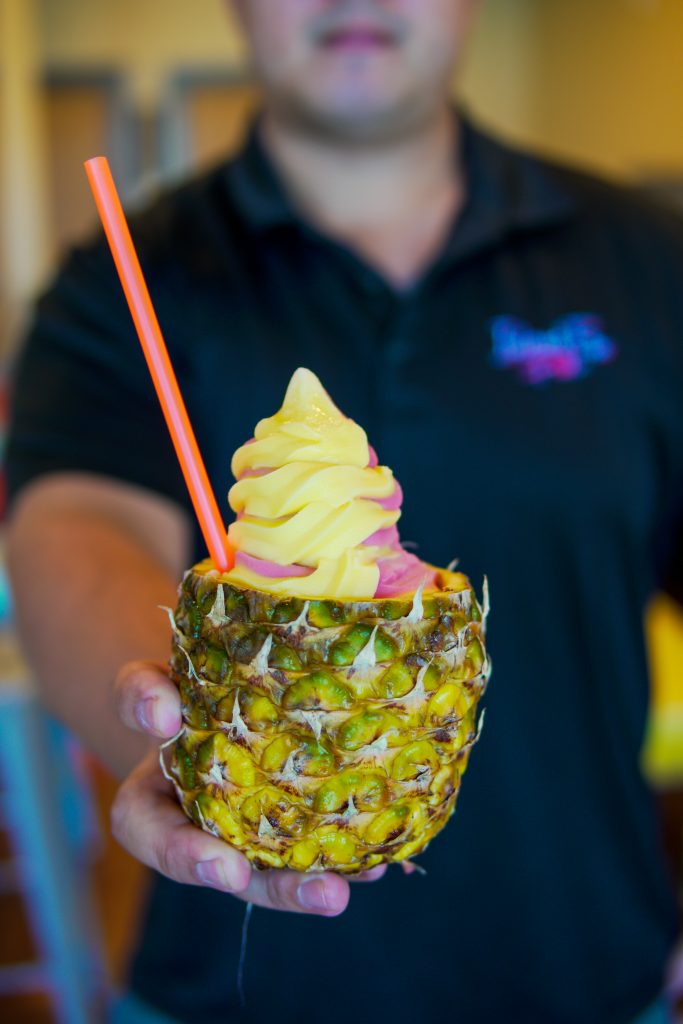 Together they decided to bring the tropical taste of Hawaii to Florida by introducing their original and mouthwatering made to order poké bowls (you should thank them in advance).
What is Poké?
Poké (pronounced "po-kay") is a classic Hawaiian fisherman's dish featuring fresh raw fish (typically ahi tuna), which is tossed with raw vegetables and a shoyu (soy sauce).
A growing desire across the world for fresh sashimi style foods as well as a hunger for protein-rich, healthy dishes have inspired a global appetite for poké. Island Fin Poké offers elements drawn from mixed cultures of the islands while supporting local farmers (or as they say "pole-to-bowl and farm-to-fork") by incorporating a wide variety of ingredients. As the seasons change, so does the menu. This approach ensures freshness and supports what local sources bring to market.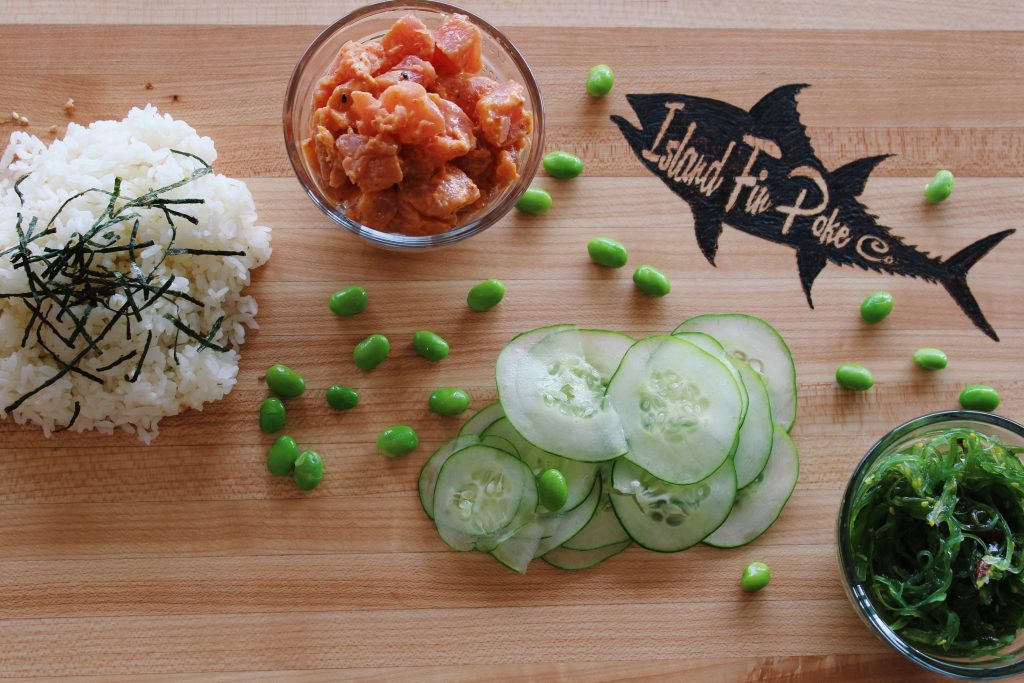 At Island Fin Poké you build your own bowl. This is an experience to remember considering there are over 6 proteins to choose from (they actually have octopus as an option…exotic huh?!), mixed greens, jasmine and brown rice as a base plus 25 toppings (these are free!), and countless fin-ishing sauces to make your very own unique poké.

With all the combinations to choose from, it's almost impossible to have the same thing twice. This is the spot for a food adventurer!

Responsibly sourced ingredients

Island Fin Poké prides itself in fresh and sustainable fish, sourcing the cleanest and highest quality available. Their passion for serving the healthiest and most delicious poké bowl equates to a freshness you can taste. Their promise is no preservatives, frozen products, artificial coloring or sweeteners. That sounds ocean fresh to me!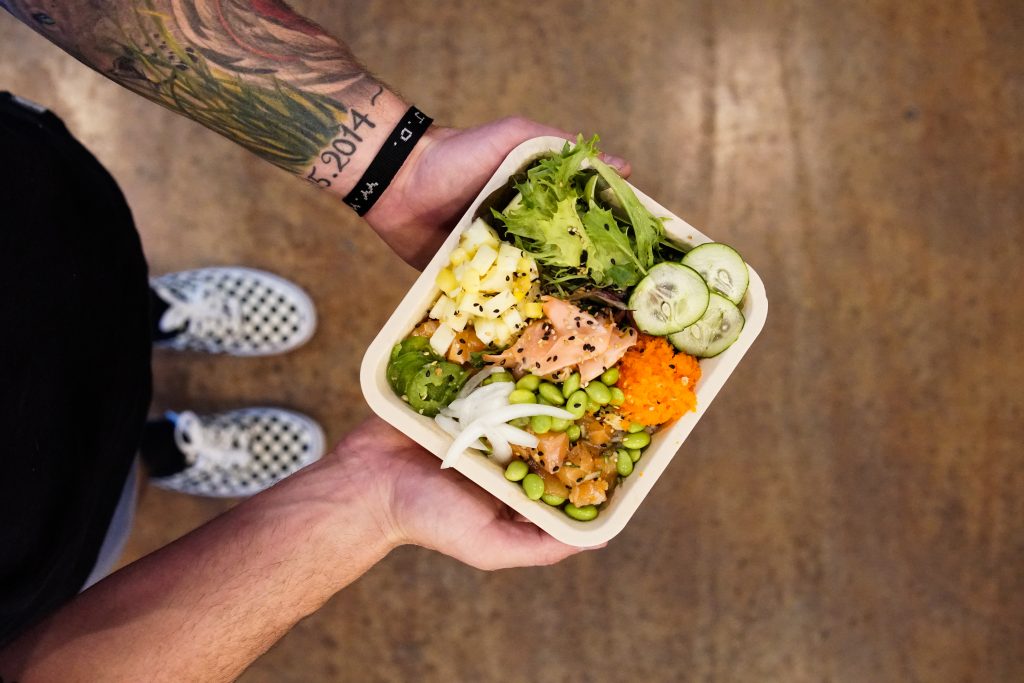 What's in it for Lake Nona?
Not only is Lake Nona getting a great restaurant to brag about but we are also getting our new favorite neighbors. I would love for you to experience what I did when I met these guys; a sense of warmth and authenticity. Their vision for Island Fin Poké was to create a casual eatery where they can focus on getting to know their customers while providing exceptional service and divine food.

Mark and Paul go beyond their mission and are building relationships with local organizations, already establishing a partnership with Nemours Hospital. Philanthropy and community are so important, they model their business around them.

Conveniently nestled at the Pixon, with plenty of parking, this place is our next hot-spot. They even feature a daily happy hour from 3-6PM, featuring their exclusive Dole whip… a cloudy-frozen orange-pineapple mouse that is truly out of this world. It's guilt-free, gluten-free and delicious!
Make happy hour at Island Fin Poké your new family tradition!

Nona Magazine by Lake Nona Social

Latest posts by Lake Nona Social
(see all)