Reported by Amanda Kost
80 jobs and 250 contract positions to be created with construction of training facility
One of the largest auditing, tax, and advisory firms in the world is making Lake Nona its home for global training. KPMG officially announced plans to build an 800,000 square-foot learning, development, and innovation facility in Lake Nona. 
The U.S. Chairman & CEO of KPMG, Lynne Doughtie, said the facility will create at least 80 jobs. An additional 250 third-party contract operator positions are also expected. 
"We will bring thousands of employees into this market year end and year out," said Doughtie. 
Construction on the 55-acre campus is scheduled to begin this spring, and it is projected to be completed by the end of 2019. The campus will include 800 guest rooms, a museum, food and beverage venues, fitness and outdoor recreational facilities.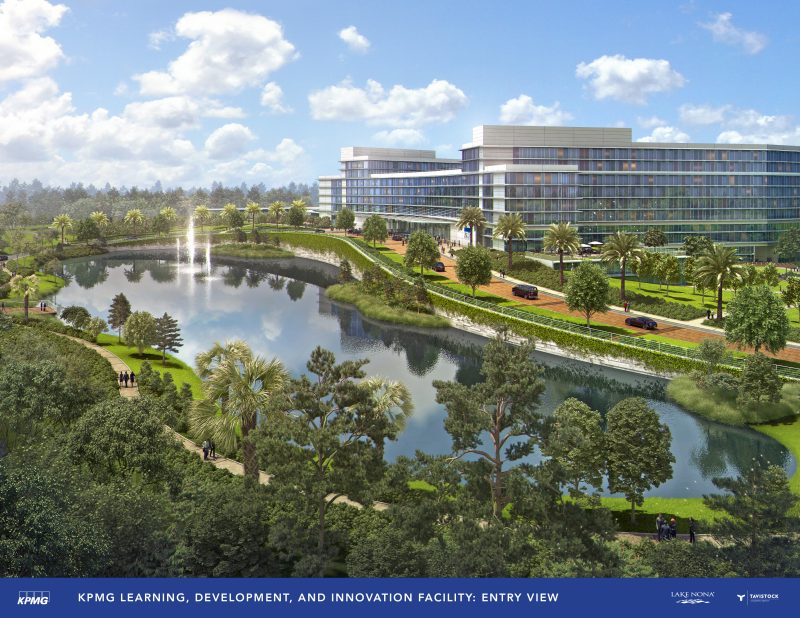 "This project I would describe as one of the top ten economic game changers for central Florida," said Frank Kruppenbacher, chairman of the Greater Orlando Aviation Authority.
KPMG chose Lake Nona out of dozens of other potential locations for the facility. Tavistock Group Senior Managing Director, Rasesh Thakkar said the deal has been in the works for 18 months.
"We are truly humbled that KPMG, one of the world's most respected companies has chosen our community, our city, our county, and our state to expand their presence and create a world-class innovation campus that will help fuel the engine in Lake Nona to become a global epicenter for business innovation and human performance and training," said Thakkar. 

Latest posts by Lake Nona Social
(see all)