Quarterback Michael McFarlane's 7-yard touchdown run with 1:41 remaining gave host Lake Nona (1-0) a 27-26 come-from-behind win against area No. 10 Winter Park (0-1).
McFarlane finished with 109 yards and two rushing scores and added 131 yards passing.
The No. 16 Lions took a 21-20 lead on Chris Smith's 4-yard TD run early in the fourth quarter. Winter Park answered on RB Paul Coutinho's 1-yard run and led 26-21 at the water break. Lake Nona then mounted an 11-play drive capped by McFarlane's go-ahead 7-yard run.
Smith had two interceptions, one returned for a TD.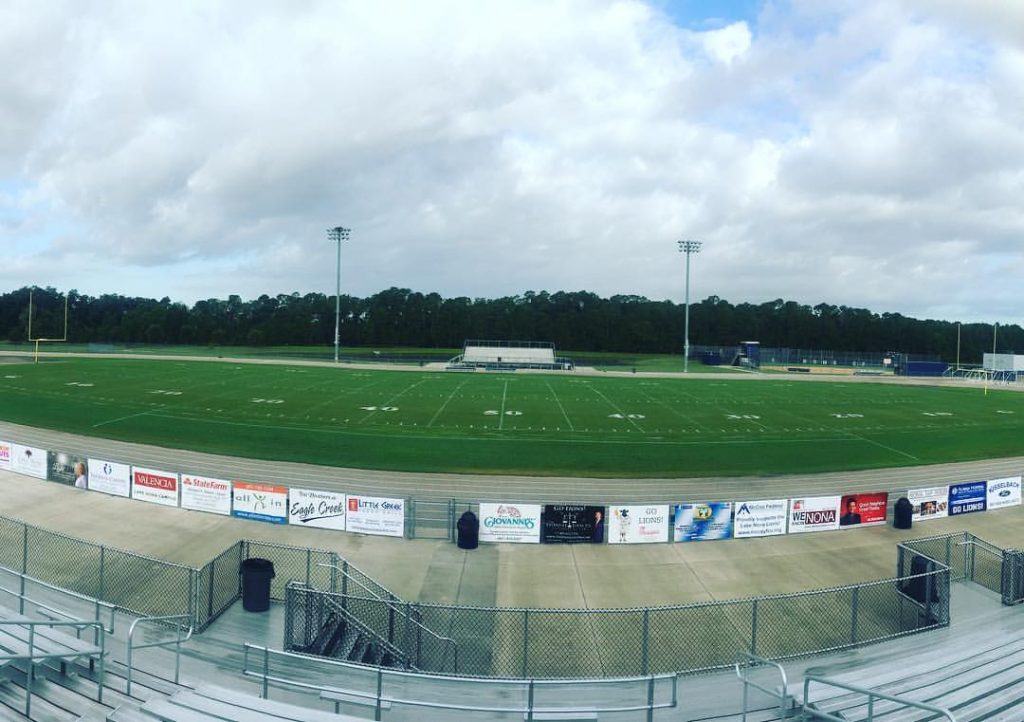 Latest posts by Lake Nona Social
(see all)