Maurita Sutton-Brown, a local Interior Designer surprises the Fields Family winners of the #LakeNona Patio Makeover Contest. The Laureate Park residents were delighted to find out that they won a $1,000 patio makeover sponsored by Designs by M and Home Depot and powered by Lake Nona Social. Check out the Process and the Before and After photos below.
The Process
Maurita visits Contest Partner Home Depot.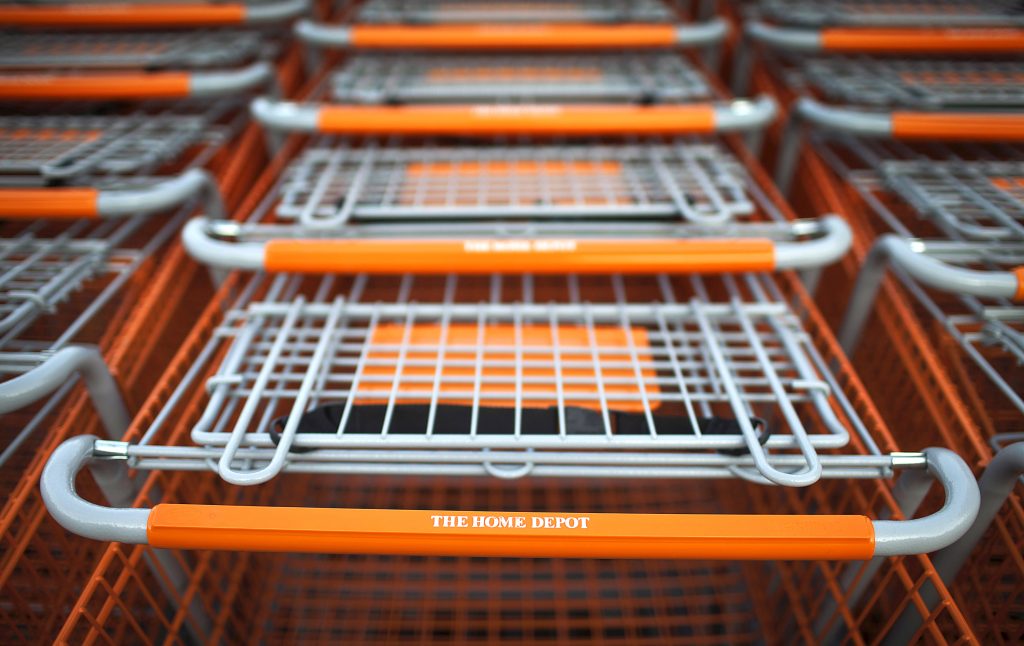 ..
Maurita Sutton-Brown is often called a multi-talented Diva. She has created a design company "Designs By M" to enhance and compliment homes across the country. Her passion as a designer of interiors and exteriors projects is received by her clients with revered reactions. She combines being a life coach (dealing with clients' personal challenges) and a motivational speaker (motivating and inspiring) to create a sight of beauty.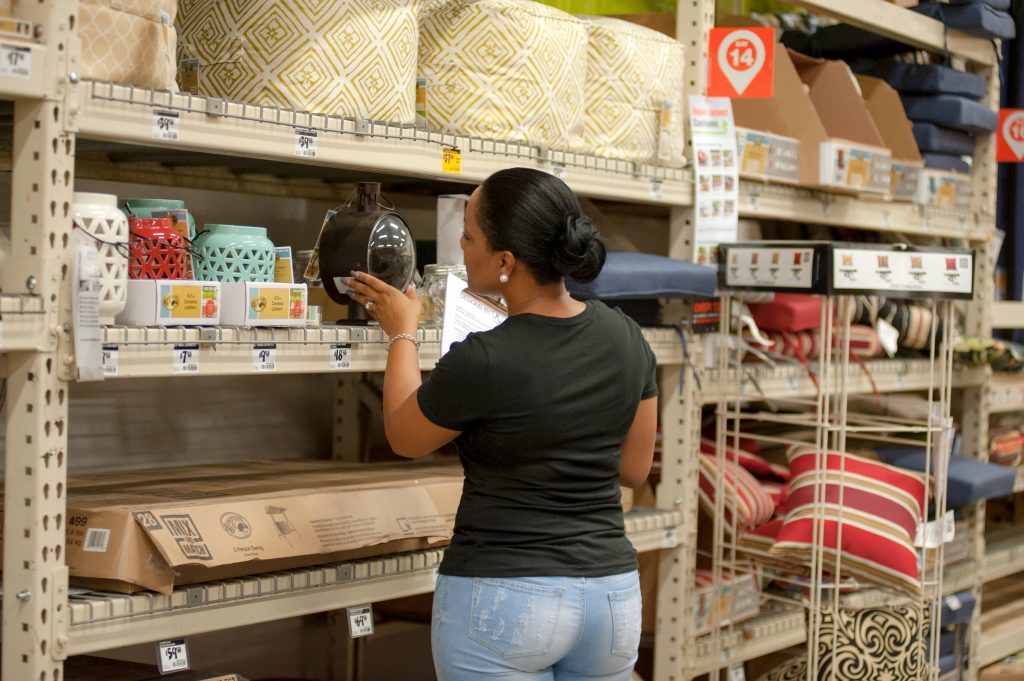 …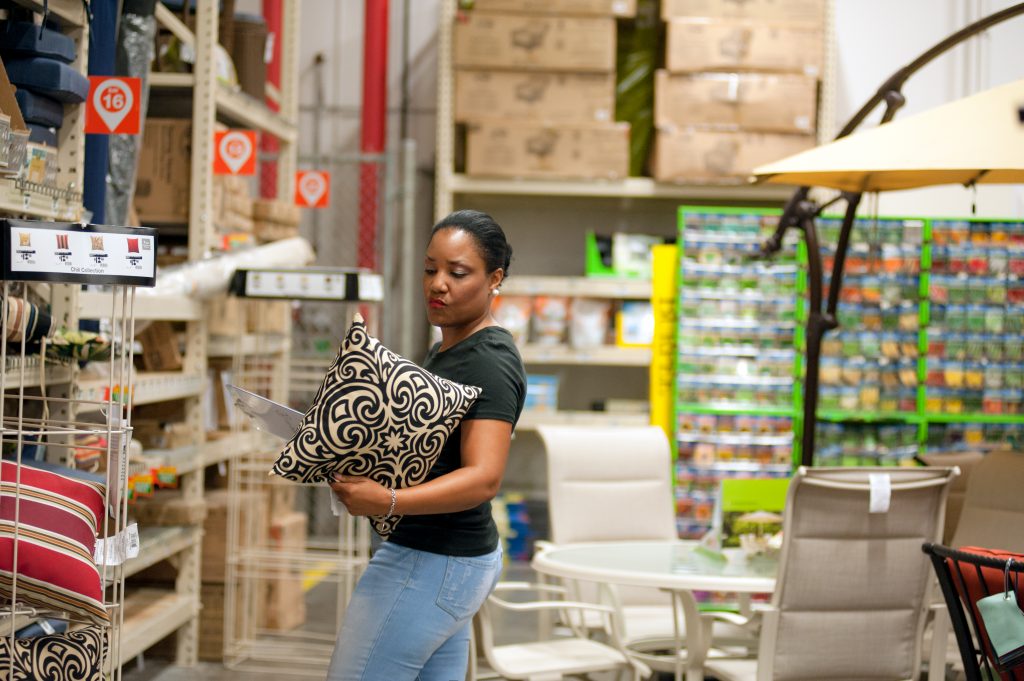 The Set-up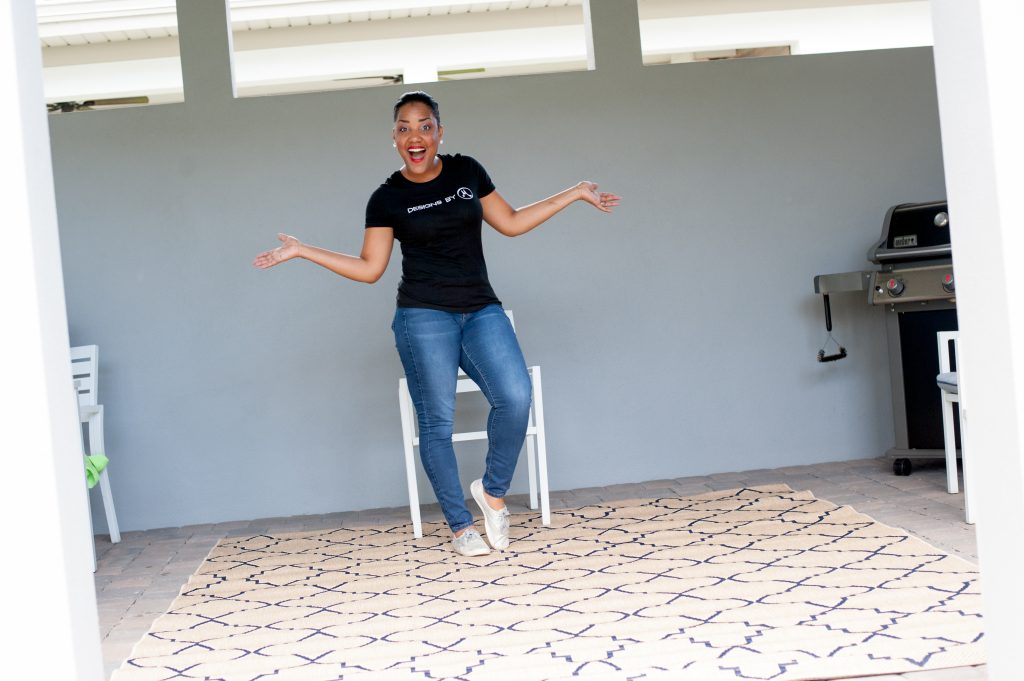 Maurita has resided in the Lake Nona area for five years. Her calling to design and decorate here has begun. Recently she donated her design and time, along with a local carpenter, to create a Little Library (bookcase unit) in the Ronald McDonald House for the families residing there when their children are facing a serious medical crisis.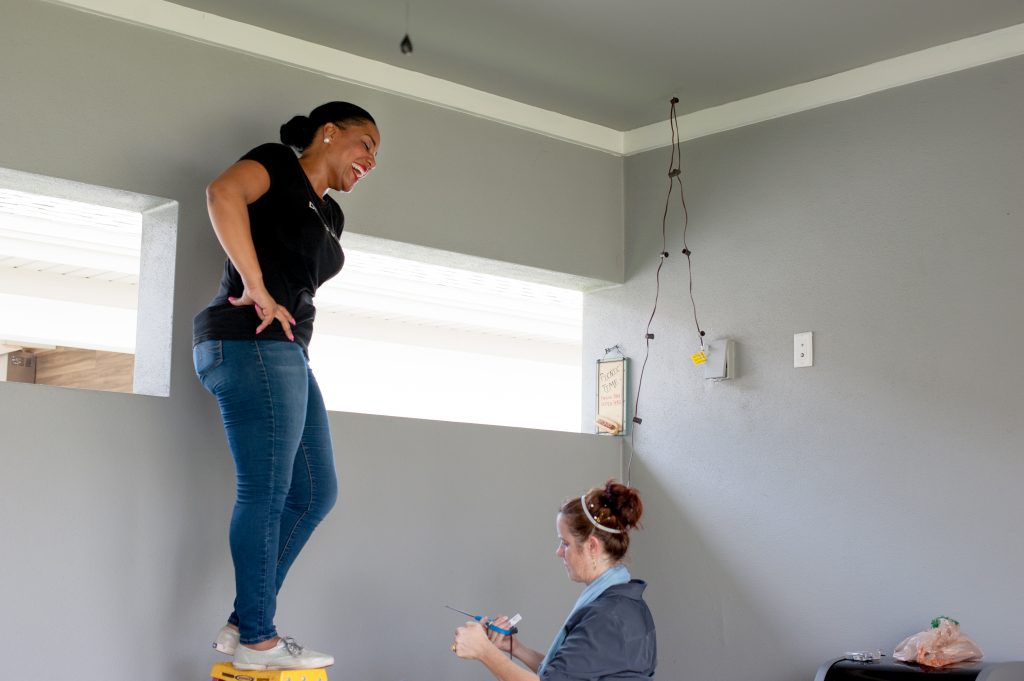 Her community service is shown throughout Lake Nona. This community giveaway was a desire of Maurita to give back. "Designs By M" partnered with local businesses to create a "Patio Make Over" to a Lake Nona Family. The contest winner was the Fields family.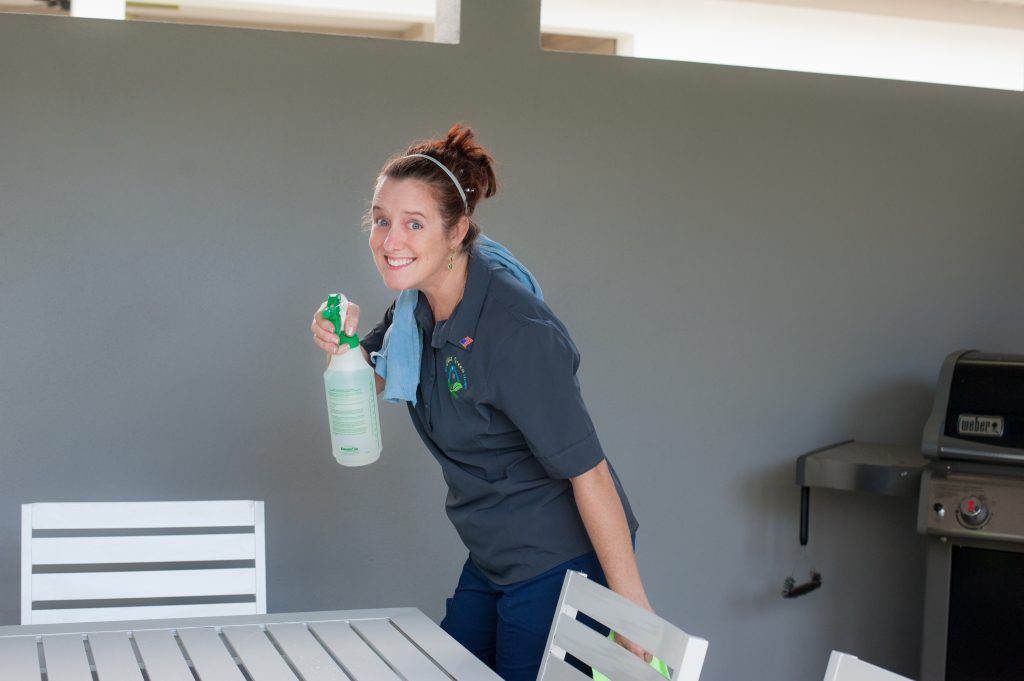 ..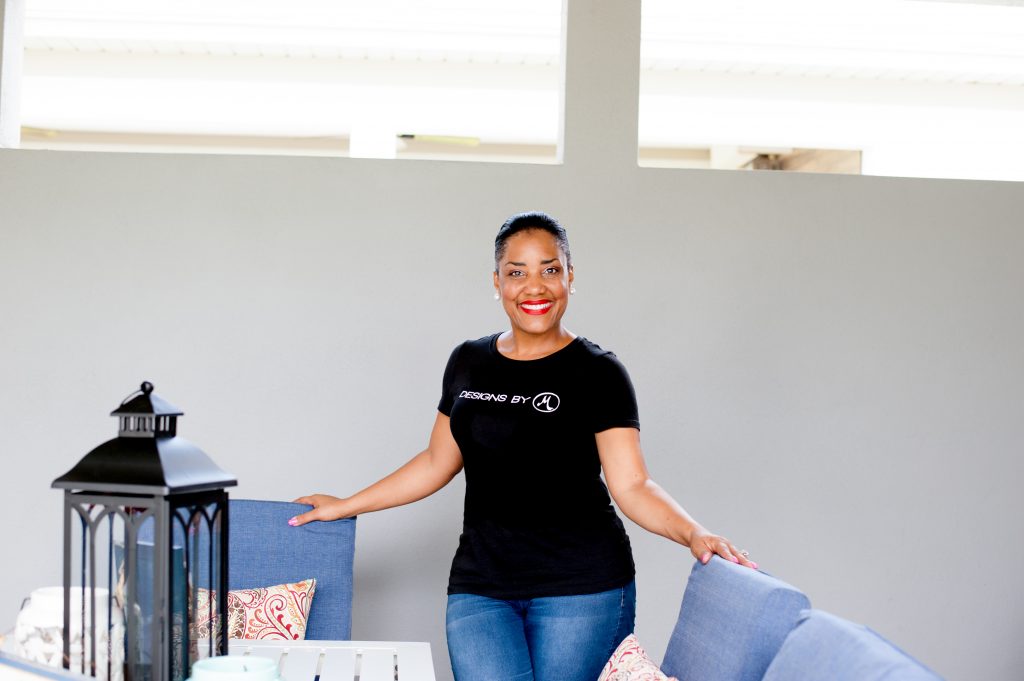 Maurita's states, "when I am designing and decorating a space it may seem like a hard task to others, but it is my passion to create a space that is in "Divine Order" for others to do life and gather to create family memories." Maurita starts with her client's desires for their space. Her initial meeting allows her to create the flow of the clients home, mindset and style of living. This allows her creation of the décor to come out as a theme to present for that "Ah Ha" moment. Often times sketches, vision boards and sometimes décor pieces are shown to give a sneak peek into the impending transformed space.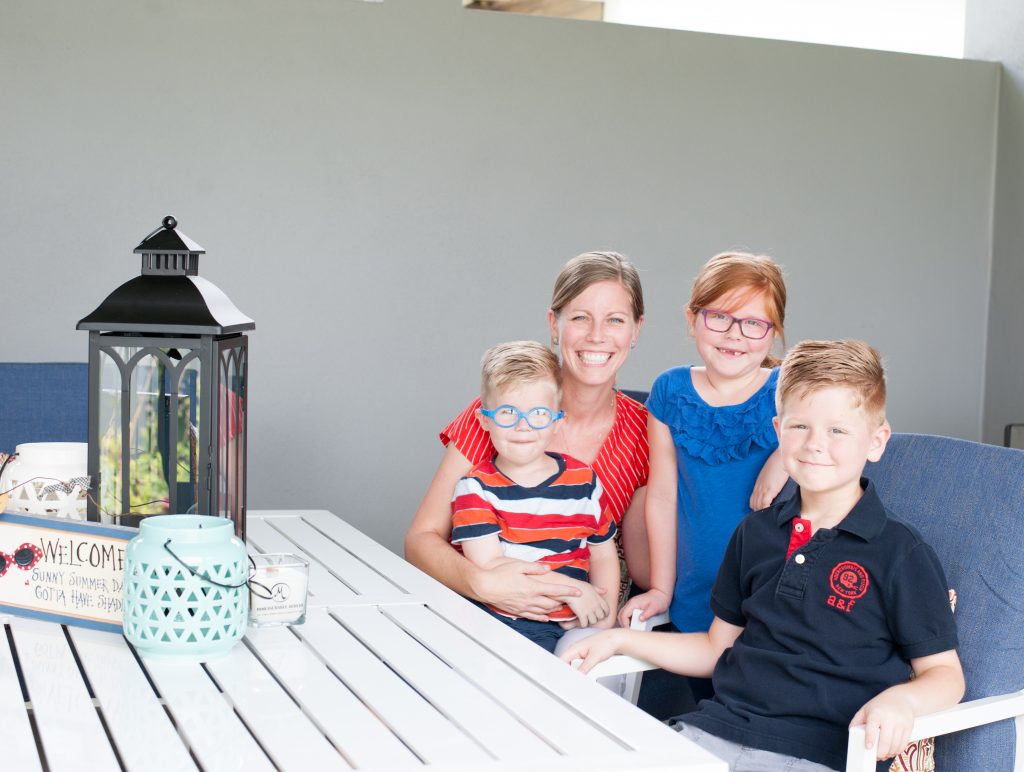 For the outdoor patio contest winner, Maurita and her client, created a simple clean style that would enhance the space for the family to share many dinners, family games, and homework on their patio. The family of five would now be able to bring various indoor activities outdoors. Once the theme is created Maurita shops for the décor items and prepare for her "Installation Day" as she calls it. Maurita then utilizes her local business partners to help create the transformation on that day. She is always accompanied by her team, her design assistant, installers, and her clean up team. If needed her renovation team and photographer are with her as well.
The Big Reveal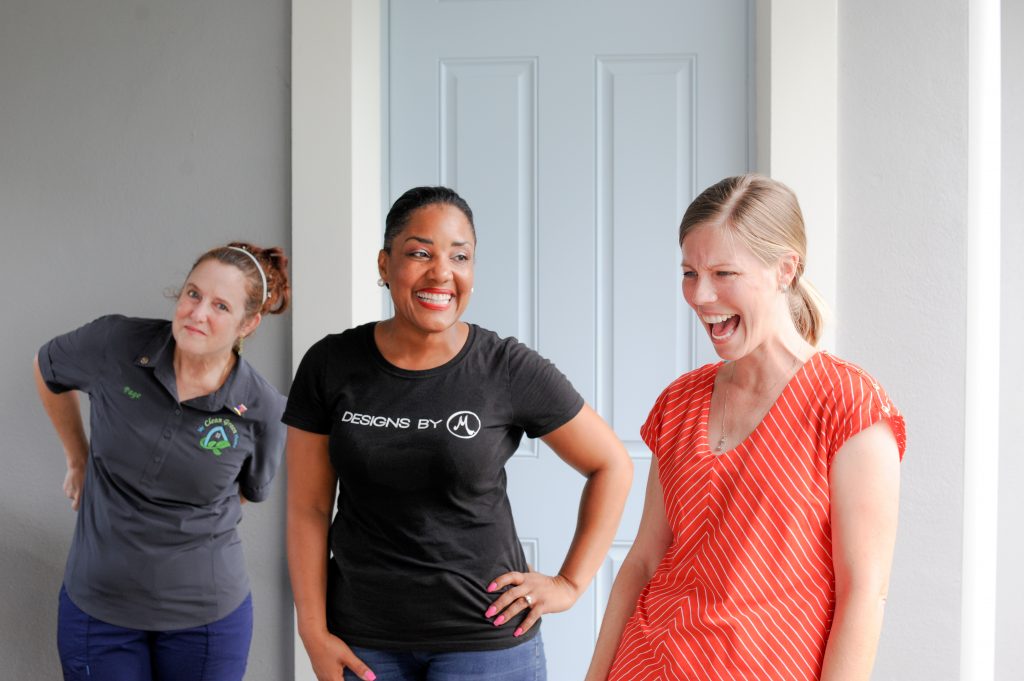 ..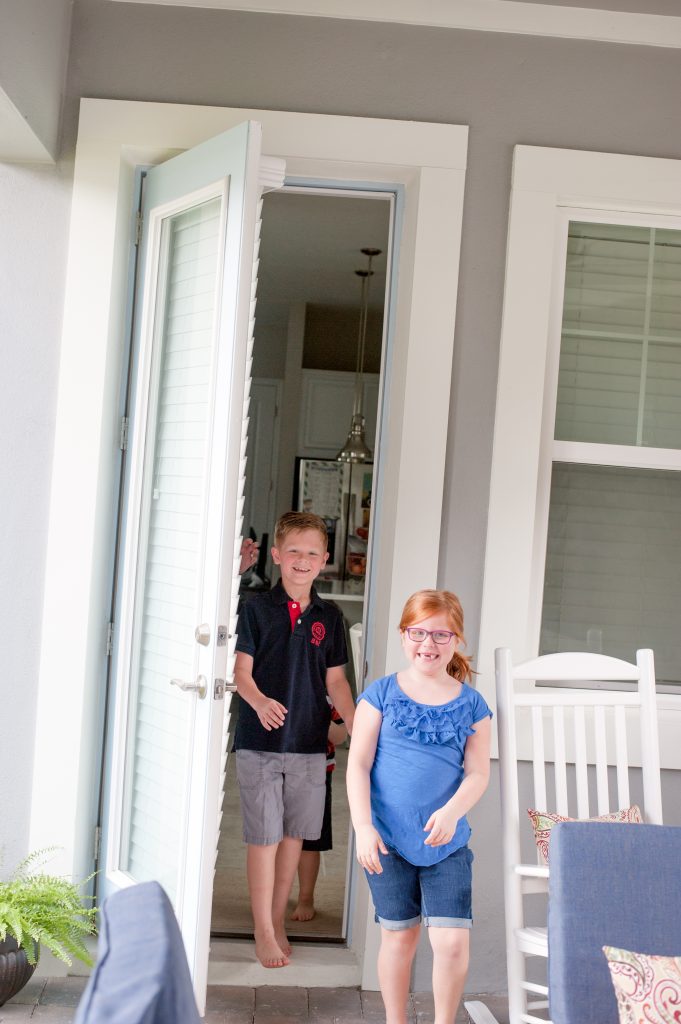 ..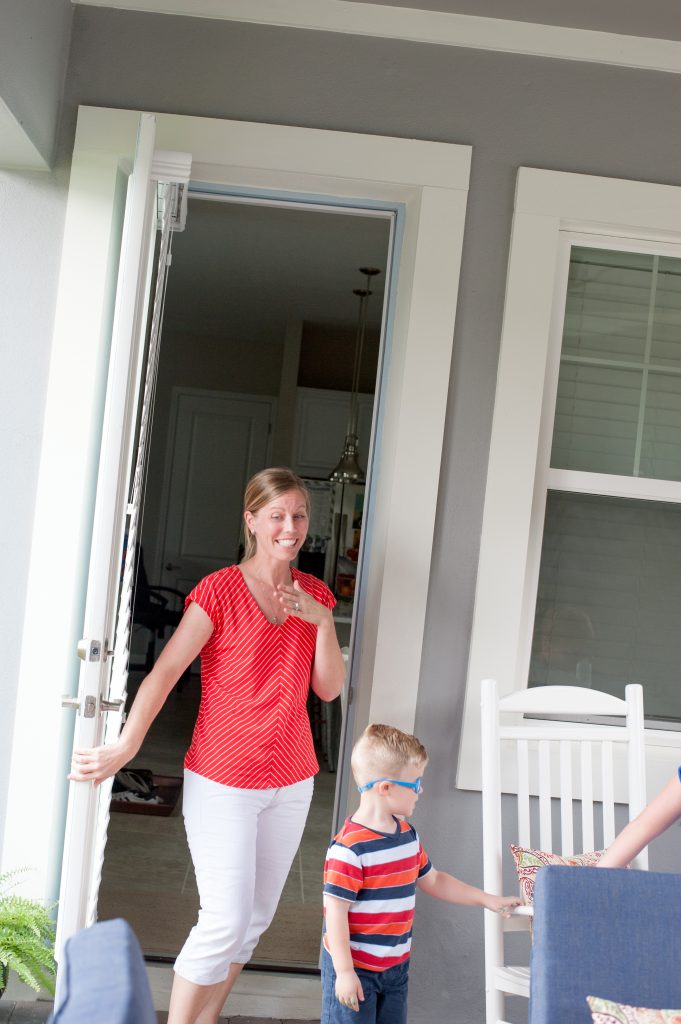 Before – Patio Makeover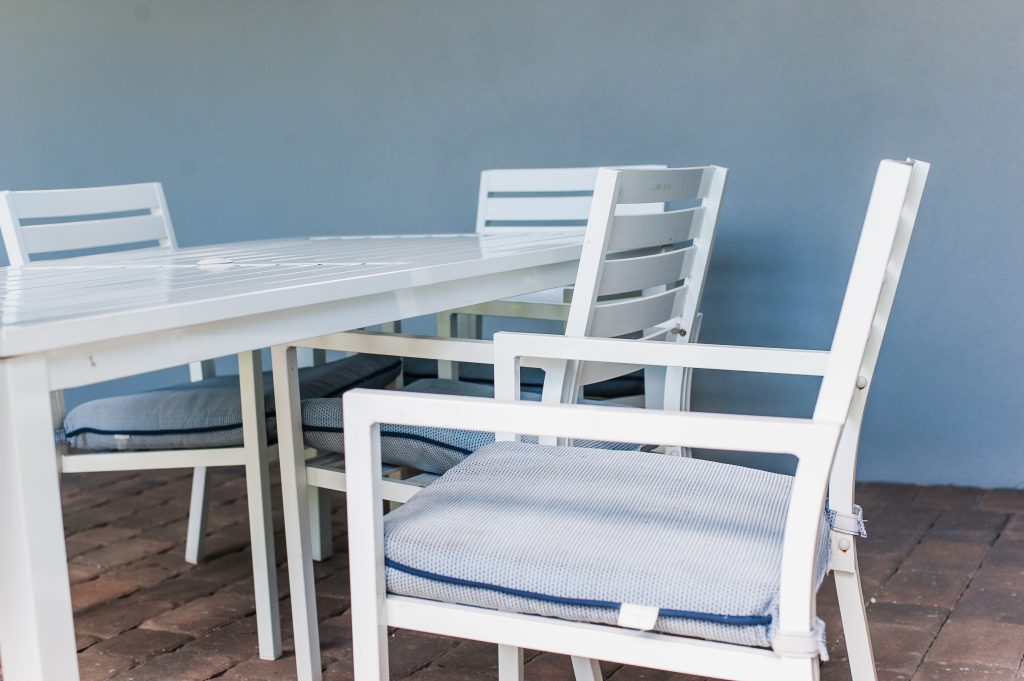 After – Patio Makeover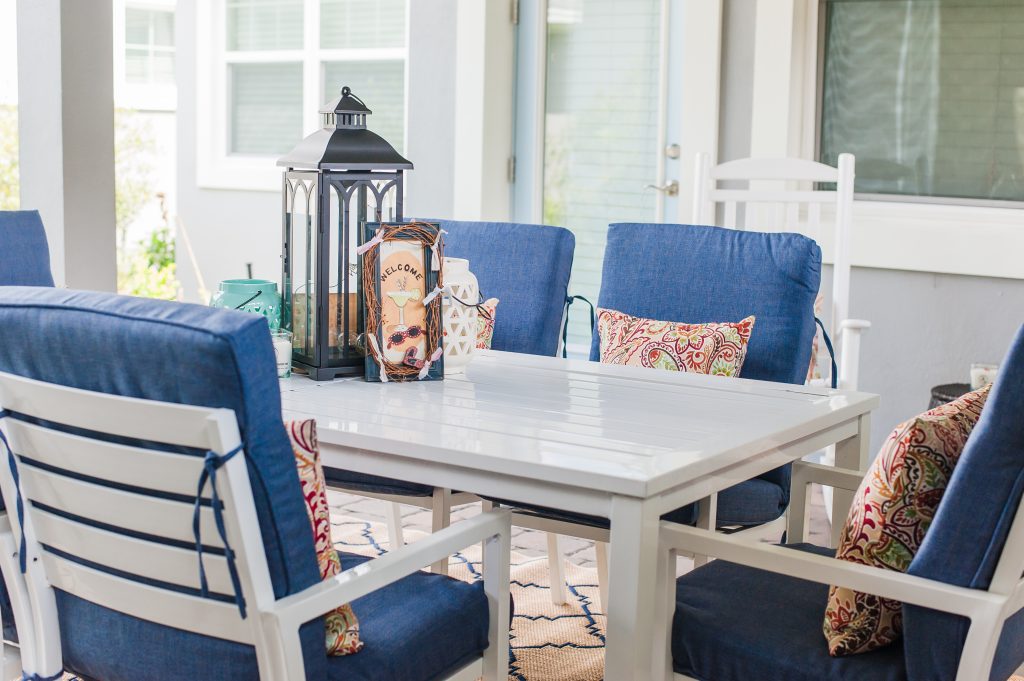 She is now accumulating clients and future projects across Florida. Many may think interior design is expensive, requires custom items (furnishings & window treatments) and cannot be achieved. Well, that is not so. Maurita uses her formal education Bachelors of Fine Arts (Interior Design) Degree, and her 20+ years of experience to accomplish her design projects. She creates projects from her home office. Also, during her years as an interior designer she has mastered her own money saving ways to give her clients a high end look.
Before – Patio Makeover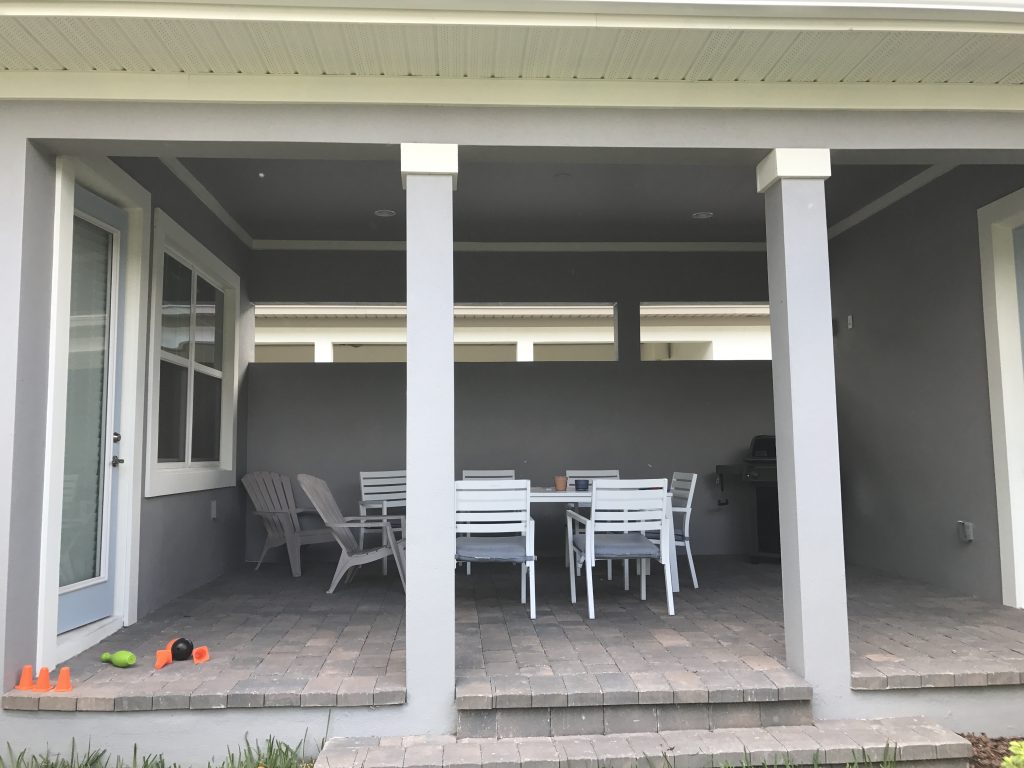 After – Patio Makeover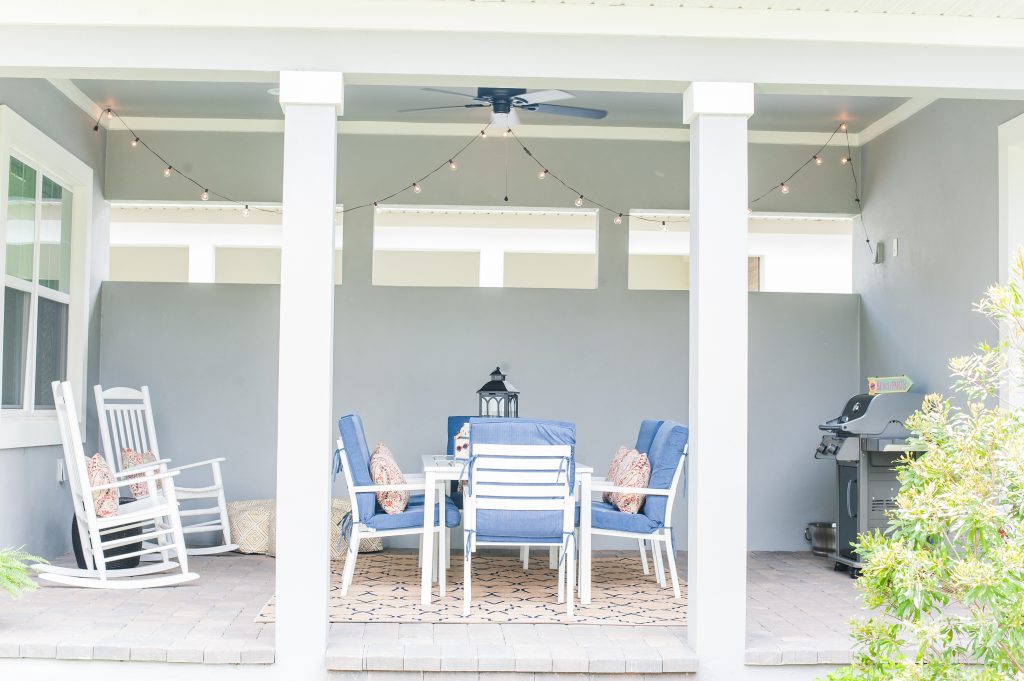 Additional Photos (Swipe left to see more photos)
Maurita passionately contributes her design style and passion as the Home Contributor in the Lifestyle Home section of Hope for Women Magazine print and digital Magazine.www.hopeforwomenmag.com
While Maurita was the visionary behind the patio redesign, she had help from other area local businesses. The contest was co-sponsored by Lake Nona Social, The Home Depot, My Clean Green Home, Deborah Gerrick Bullen, Premier | Sotheby's of Lake Nona, and Climmie Hill Hilltop Investments.
If you are seeking a design makeover or a new design for your home or office contact Maurita Sutton-Brown at [email protected].

Latest posts by Lake Nona Social
(see all)