May 18 declared "Meson Sandwich Day in Orlando" by "The City Beautiful" Mayor Buddy Dyer, who honored the Puerto Rican fast-casual chain with a proclamation today during the grand opening of It's third Central Florida store. Florida Governor Rick Scott, who unveil Florida's latest employment numbers during the event, also attend the celebration.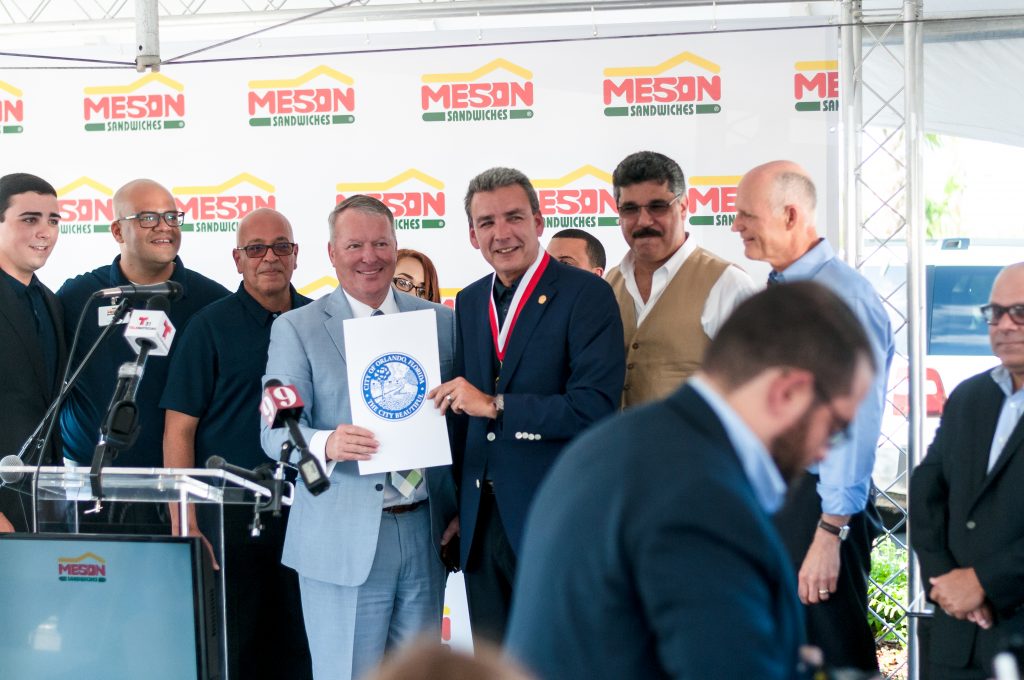 Meson Sandwiches expands to East Orlando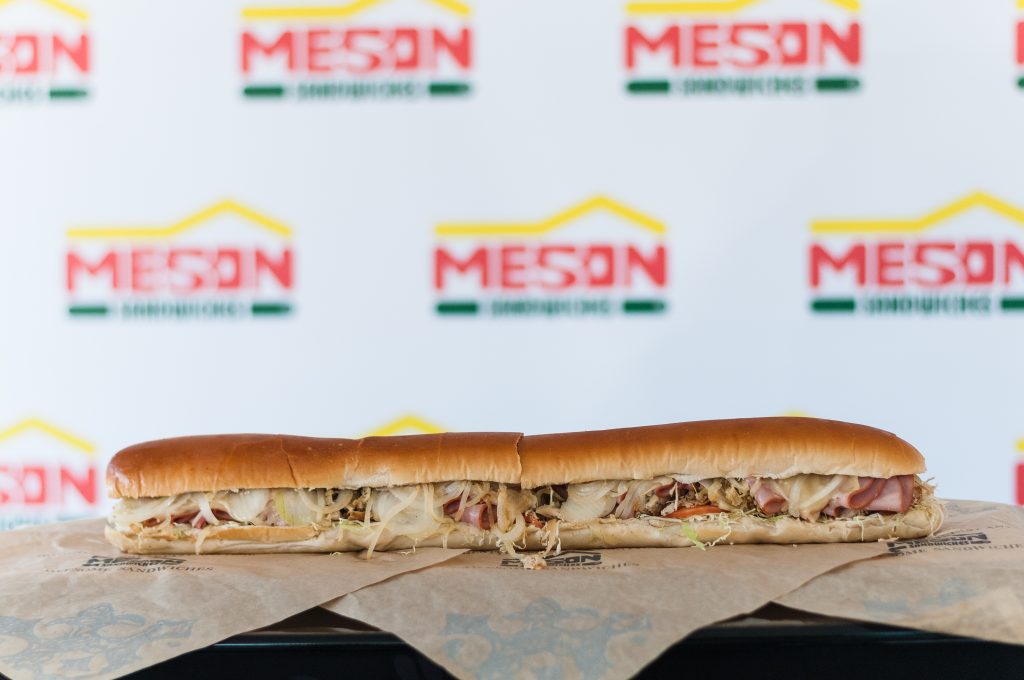 Florida Governor Rick Scott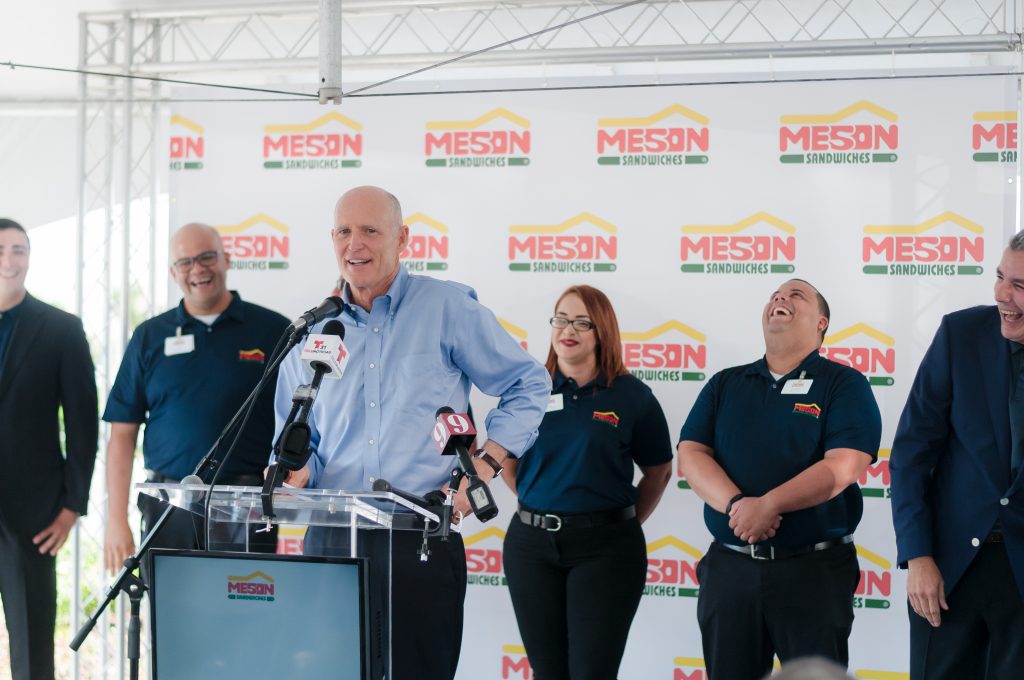 Meson Sandwiches President Felipe Pérez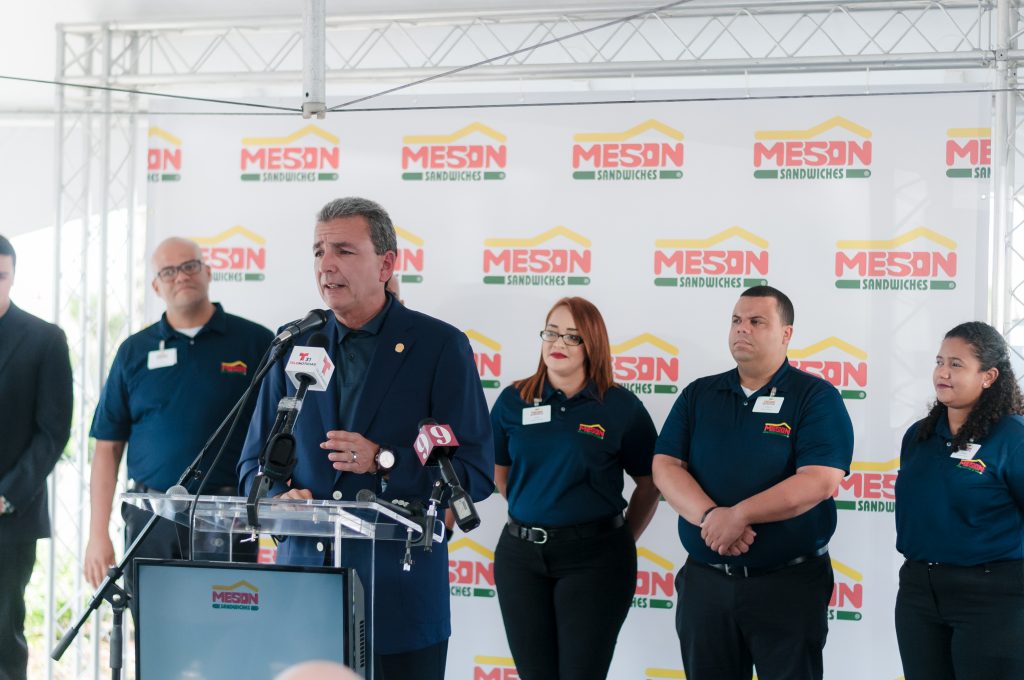 Meson Sandwiches Lee Vista Promenade, 6622 Eagle Watch Dr. Orlando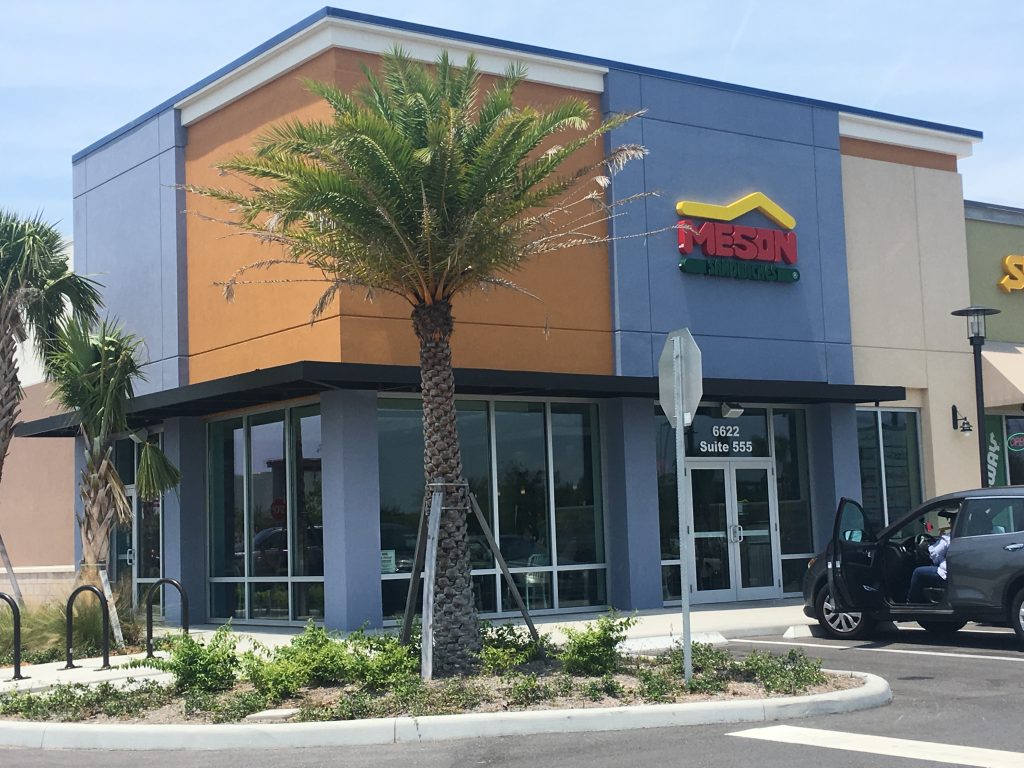 Meson Sandwiches is Puerto Rico's largest restaurant chain. It offers all-day breakfast, 100 percent Arabica coffee, and an array of signature and specialty sandwiches for breakfast, lunch, and dinner. Vegetarian options like salads, baked potatoes with multiple toppings and meat-free sandwiches are also available.
Each Central Florida Meson store represents millions of dollars in direct and indirect economic activity and generates about 50 jobs. Currently, Meson Sandwiches employees a total of 104 employees in Central Florida.
The new in-line restaurant, with a convenient drive-thru, is located at the Lee Vista Promenade, near Orlando International Airport. A fourth Meson Sandwich restaurant is scheduled to open early 2019 at Gardens on Millenia. The other two locations currently in operation are in Osceola Parkway and The
Florida Mall.

Latest posts by Lake Nona Social
(see all)