Nona Smiles is growing and innovating in Lake Nona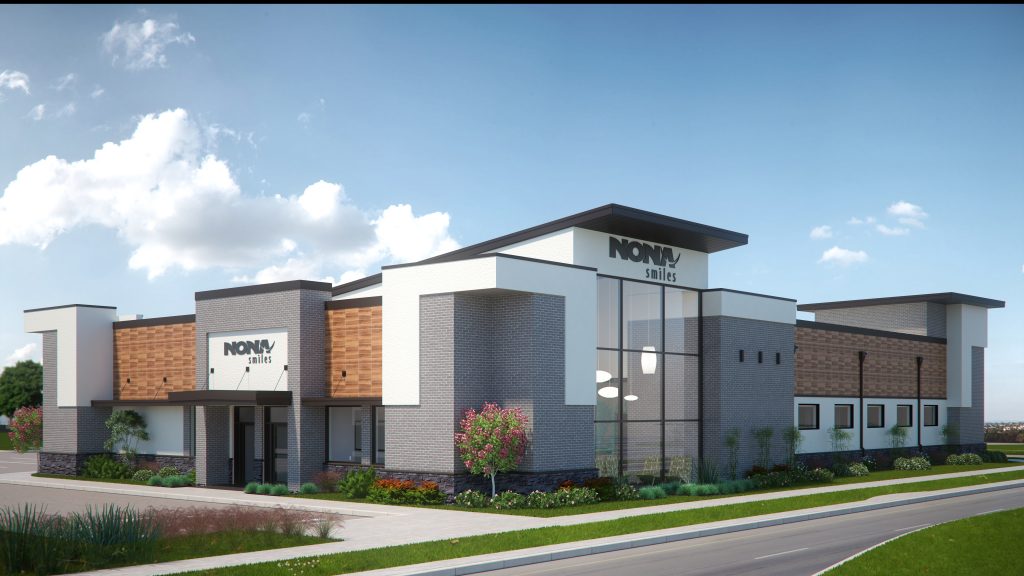 Nona Smiles was established in Lake Nona in February 2009 after Dr. Carlos Melendez stumbled into the area one day riding his bike. Since then, Dr. Sheila Ramirez and her husband Dr. Carlos Melendez, both Puerto Rican dentists, have been an integral part of our community.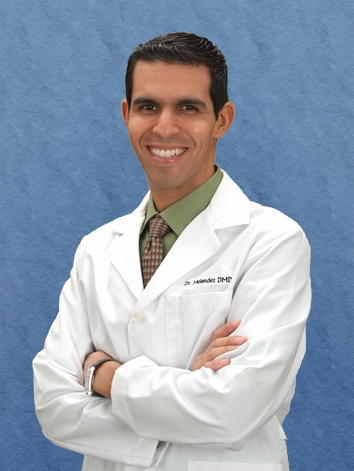 Nona Smiles is not your ordinary dental office. Their mission is not only to take care of the patient's oral health with the most cutting-edge technology, but to create a family environment and for patients to feel that they are VIP. Developing a relationship with the patient is a priority for them. They focus on treating mainly adults.
What makes Nona Smiles different from all the other dentists in the area?
"We deliver quality dentistry with all the technology that Dr. Melendez likes. We have the Cerec machine, which a lot of dentists don't have. Dr. Melendez loves technology and is even a mentor with Patterson, a dental company, to help other dentists implement this technology with Cerec. Other colleagues told us that we were crazy to make this investment in 2009, but we took the risk. The benefits of the Cerec is a major factor to attract people from the Lake Nona community. Time is of the essence for the community and with this machine, we can make the crowns in an hour and a half. The procedure is done in one visit, instead of two. We have a CT scan where Dr. Melendez can design the implant in the computer first, a virtual surgery. Then when we treat the patient, the procedure is simple and efficient. We are using the most up to date technology in our field. We also have Netflix movies and make them feel as comfortable as possible to make it a pleasant experience. The vision that we have is for the patient to feel that we value their time and that it will be used optimally. We also strive for them to feel like part of our family." – Dr. Ramirez

Staying true to their passion to help the patient, Dr. Melendez doesn't want for a dental insurance company to dictate what the patient can or cannot do. "We want the patient to be aware of what they need because we are their advocate when it comes to their oral health. I don't even want to know if they have dental insurance or not. I just want to be able to help them and treat everyone the same", shares Dr. Melendez.
In order to make oral care affordable, Nona Smiles created a discount program – Nona Smiles Savings Plan. Patients can choose between Silver, Gold or Platinum programs where they pay an annual membership in order to cover their oral needs at a discounted fee. They offer these memberships to make it financially easier on the patient. "I don't want the financial factor to be the deciding factor when it comes to their oral health". – Dr. Melendez
What's in the future for Nona Smiles?
"We have been growing for the past few years and have been looking for the perfect location. In January 2017 we found the perfect place for us! Our new home will be at Lake Nona Landing Plaza, behind the Race-Trac and opposite to Lowes. We just broke ground on November 12, 2018."- Dr.
Ramirez
The new Nona Smiles home boasts 9,400 sq ft of mid-century modern design. "We designed it so that you could see the building first from the street! The parking lot will be in the back of the building", explains Dr. Ramirez. Dr. Ramirez had a vision of a mid-century modern building and she is bringing that vision to life. "The mid-century modern design will allow us to bring the outside in", says Dr. Ramirez.
This new building will be modern and the patient's suites will have more privacy than those of a regular dental office. The goal is for the office to have a "spa-like" feel with modern colors and a relaxing atmosphere. At night the building will be a sight to be seen with all the lights against the dark sky. "This is not a cookie-cutter building", adds Dr. Melendez.
Dr. Melendez wanted the "Apple look", clean, modern, efficient and simple. "I think we accomplished that with the design. We will also have neon lighting and we will have that clean, modern and bright environment. There is glass everywhere in this building. On the efficient side, radiography will be more
accessible. We will be able to make crowns the same day. The workflow will be digital and that's what we want. We will be also offering services for sleep apnea. Lake Nona looks to the future and we are bringing the future to Lake Nona by bringing that innovation that will distinguish us from the rest." – Dr. Melendez.
Dr. Ramirez and Dr. Melendez are already thinking ahead and are designing their business in two phases.
In phase one, they will have eight suites vs. four that they currently have. In phase two, they will add ten patient suites. Of those ten, three will be for endodontists and four more general dentistry doctors.
On the other side of the L shaped building, they will have three private surgery suites, where they will perform maxillofacial surgeries, amongst other procedures. This wing will have its own private suites, recovery suites, sterilization area, and exit door. This dental facility will be a 'one-stop office' for all your dental needs; general and cosmetic as well as an endodontist and maxillofacial surgery. Once they are 100% done with the office they will have eighteen patient suites and will create around 20 jobs in the community.
In their efforts of being more accessible, Nona Smiles will be open on Saturdays as well as Monday thru Friday. "This is a community of convenience and we want to bring convenience to our patients. There
are no endodontists in Lake Nona, we are currently referring the patients out. Lake Nona patients don't want to leave Lake Nona to go see a specialist. In our new office, we will bring that specialist to our patients." – Dr. Ramirez
We should see this beautiful building finished by mid July 2019. In the meantime, you can visit them at 9145 Narcoossee Rd, Suite A-100 located in the La Vina Marketplace in Lake Nona. Dr. Melendez and Dr. Ramirez are experts in their dentistry field with a unique vision of modern technology
to cater to the community while building a trusting relationship with them.
Latest posts by Liliana Pickens
(see all)