Update: Source Orlando Weekly
City's Municipal Planning Board approves amended plans for iSquare hotel and shopping complex on I-Drive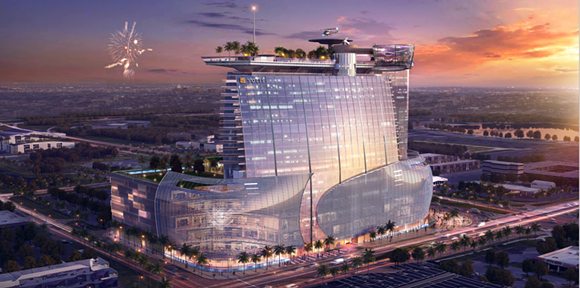 Today, the city of Orlando's Municipal Planning Board approved amended plans for a developer to construct a massive mall, hotel and helipad at the corner of International Drive and Kirkman Road. The complex, which would be known as iSquare, would be right around the corner from the Fun Spot and International Outlets, and it would consist of a 23-story, 539-room hotel, 434,000 square feet of retail mall space and a helipad. The proposed project, according to the planning board documents, will transform a corner that currently looks like this:
Into this: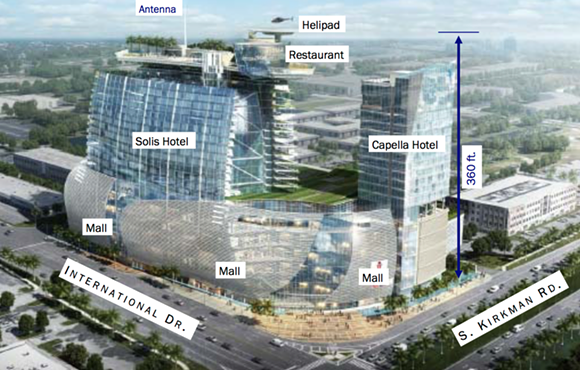 According to the planning board's meeting minutes, notices were sent to all neighbors within 400 feet of the proposed hotel site, and nobody objected or raised questions. The minutes also indicate that the construction will be energy efficient, and that the developers plan to seek LEED certification for the project. On Nov. 16, the minutes of the meeting will go before the City Council for approval. According to iSquare's website, the hotel is scheduled to open in Summer 2017.
Source Orlando Business Journal
The $400 million iSquare Mall + Hotel has a new look — one that better reflects its plan for two upscale hotel towers.
The Blackmine Group's Abdul Mathin told Orlando Business Journal his firm has submitted a revamped conceptual plan to the city of Orlando for approval for the $400 million, mixed-use project proposed for the southeast corner of International Drive and Kirkman Road.
The new plan features a luxury 500-room Solis Orlando Hotel and an ultra-luxury 100-room Capella Suites, as OBJ previously reported. The project also is slated to include about 380,000 square feet of retail in a multilevel mall with upscale, international retailers; an indoor ice skating rink; a 100,000-square-foot convention center; 24-hour revolving restaurant and observation deck; and a 500-seat live performance theater.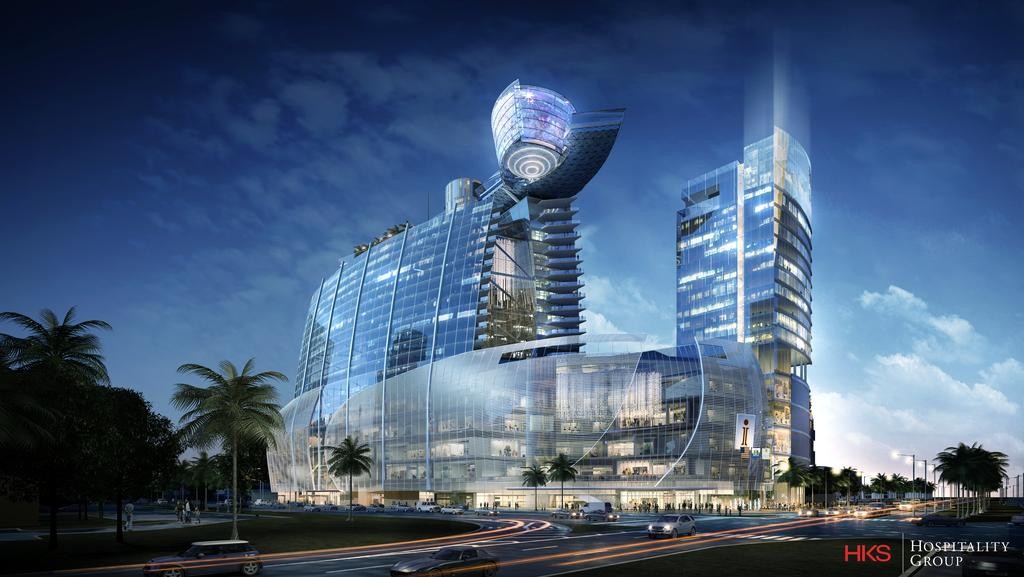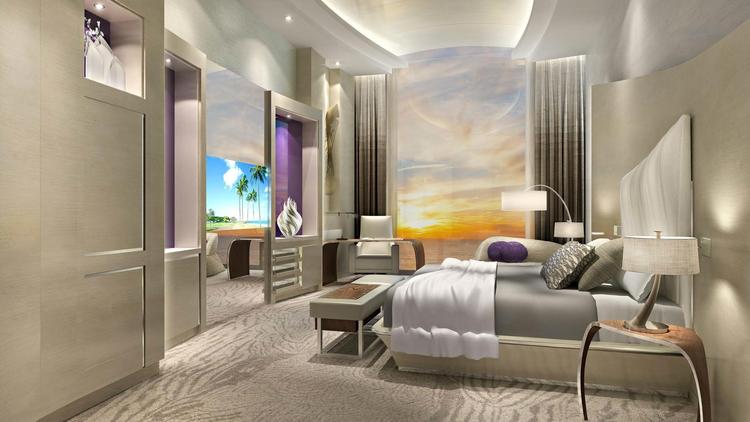 Latest posts by Lake Nona Social
(see all)