Lake Nona Social welcomes SUP and Skiff Outfitters to our community! Husband and wife team Joel and Jessica Feliciano have decided to share their passion for outdoor recreation by opening a Lake Nona warehouse showroom in addition to their online store.
Lake Nona Social sat down with Joel Feliciano to learn more: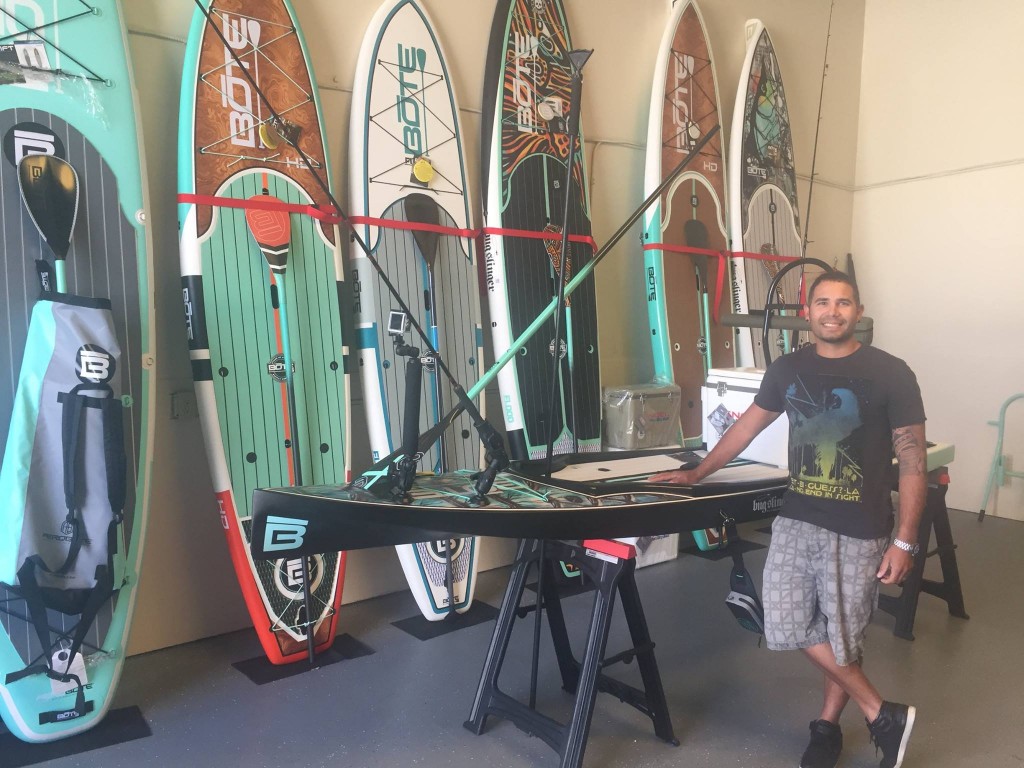 Why SUP & Skiff? 
"We started this business because we want to provide an easy cost effective way for people to explore and discover Florida. Although I was raised in Tennessee, originally I came from Palmas Del Mar, PR, a beach resort town off the eastern coast of the island. Needless to say, water and salt life is in my blood. I have always been into watersports. Our family traveled many times to Florida for summer vacation. After finally moving to Florida, finishing college at UCF, and meeting my wife, we decided to become a small business owners. We are excited to own a business that allows us to share our passion for the watersports island lifestyle with others."
What brings you to the Lake Nona area?
"First and foremost we are proud residents of Lake Nona. Residents here are very proud of their community and are very in tune with nature and fitness. Immediately upon entering the Lake Nona area, you can feel the energy of a young, active community. This positive energy of Lake Nona is what keeps our family here for many more years to come. "
What are some things you can do with a stand up paddleboard?
"SUP is a simple low-maintenance solution to navigating body of water while enjoying recreational activities such as exploring, fishing, surfing, hunting, cruising, and outdoor fitness. Its a great activity for solo or with friends and family. Skiffs are also available for purchase for those wanting a bigger vessel to explore the area's inter coastal waters, lakes, and springs."
Wow! You can really get a workout then.
"You definitely get a fun full core workout while doing SUP without even knowing. But in addition to fitness, the unique part of the experience is that it makes you feel as if you are part of the nature happening all around you, without any negative ecological impact."
SUP & Skiff Outfitters is now open 
Tuesday

 through Saturday 

10am-5pm
 and Sunday through Monday by appointment. Demos are avail by appointment. Rentals coming soon.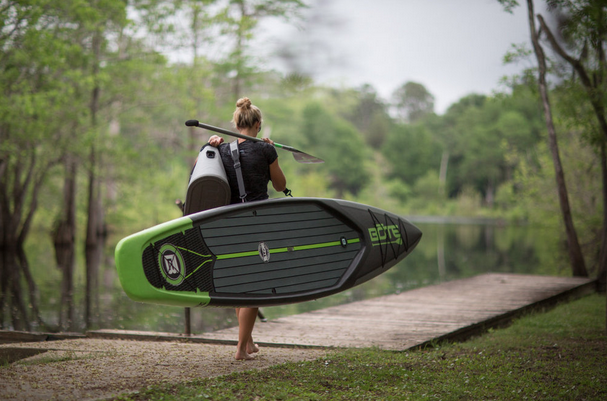 Latest posts by Lake Nona Social
(see all)