Health Conscious for the Holidays
Your Healthy Holiday Guide
Is it possible to celebrate the season without gaining a few extra pounds? I have found the holiday season challenging for everyone with the average person gaining 5+ pounds. With a seemingly endless supply of tasty treats, the office parties, and family gatherings, it can be tough to stay on track. But don't fret, losing weight or maintaining it is well within your reach this holiday season. Imagine how confident you will feel when you are actually LOSING weight and getting in shape during a highly 'stressful' part of the year!
Here are my top 5 strategies to prevent holiday weight gain.
Plan for family meals and gatherings
Don't be afraid to bring your own food. Instead of trying to decipher the calorie content at family dinners or parties, come prepared with your healthy alternatives. Better yet, participate in the meal preparation or bring a healthy side dish or dessert for all. This way, you will always have a healthy alternative to fill your plate. And while eating, remember to eat and chew slowly, put down your fork after each bite, put away or clear your plate once you are finish. Lastly, skip the desserts and beware of the booze. Not only does alcohol add unnecessary calories, but it weakens our inhibitions which make it difficult to resist other food leading to mindless eating.
Say no to second servings, leftovers and "To Go" plates
Don't keep mouth-watering, unhealthy leftovers in your home. Freeze it or forget it! Chances are you will continue to indulge for days if they remain readily available. So keep it out of sight and you will be less likely to reach for it again or later.
Avoid overeating or skipping meals
The biggest misconception I notice is skipping meals in preparation for the "big meal." Yes, your overall calorie intake is important but I don't recommend "saving your appetite." It is not the best weight management tool and often leads to binge eating (overeating) later on. An even better idea is to fill up on water, protein and high fiber foods throughout the day. This improves satiety and decrease your hunger and willingness to grab unhealthy options later.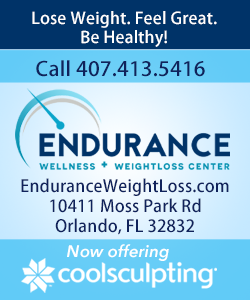 Keep moving
Don't abandon your current exercise routine. When you trade in your chance to be active, you lose the opportunity to burn calories and actually gain energy. Be active while socializing, even if it means making it a family affair! Staying connected with your exercise routine will keep you focused and avoid the loss of strength, stamina, and flexibility. Try signing up for a holiday themed 5K walk/run. It's festive and often a fun way to forget you are exercising.
Manage holiday stress with finesse
While the holidays are meant to be joyful as we reconnect with family and friends, they can also prove to be quite stressful. Whether it's stress related to toxic relationships, financial obligations, party planning, or unpleasant memories, we all know how hectic the holidays can be. A few simple strategies to lessen stress include getting organized and planning ahead, sticking to a budget, and even sharing most tasks. Don't be afraid to delegate. Our suggestion to deal with stress include meditation, exercise, and a massage or other calming activities. Sometimes all it takes is a change of perspective to make this time most enjoyable.
Above all, be health conscious and make it a lifestyle. For further tips, check out Endurance Wellness + Weight Loss Healthy Holiday Survival Guide.
(Link: http://holidayguide.enduranceweightloss.com )

Latest posts by Lake Nona Social
(see all)