Amazon received 238 proposals from cities that want to host its new headquarters. Do you think #LakeNona will be chosen for the future Amazon HQ2?
The online retail giant published a map Monday showing that bids came from all over the country.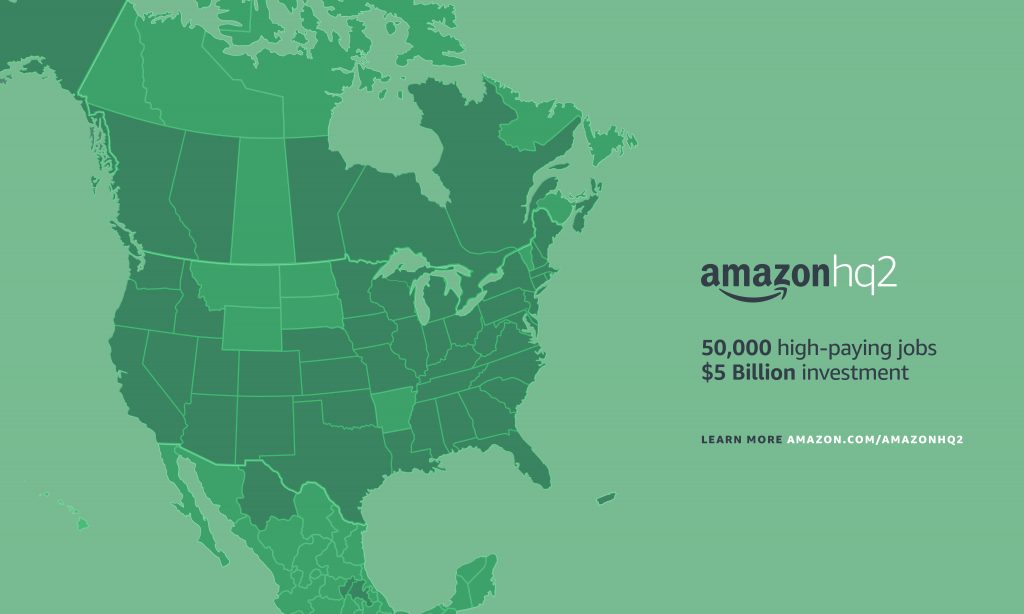 Last month, Amazon announced that it wanted to open a second North American headquarters, setting off a scramble among economic development officials from the United States, Canada and Mexico eager for as many as 50,000 jobs and $5 billion in investment the company says it plans to make in another city.
What is Amazon HQ2?
HQ2 will be the second Amazon headquarters in North America. We are looking for a location with strong local and regional talent—particularly in software development and related fields—as well as a stable and business-friendly environment, to continue hiring and innovating on behalf of our customers.
Join the Conversation on Facebook
What will be the benefits for the city finally selected to host your second headquarters?
We expect to invest over $5 billion in construction and grow our second headquarters location to be a full equal to Amazon's current campus in Seattle, creating as many as 50,000 high-paying jobs. In addition to Amazon's direct hiring and investment, construction and operation of HQ2 is expected to create tens of thousands of additional jobs and tens of billions of dollars in additional investment in the surrounding community.
Amazon estimates its investments in Seattle from 2010 through 2016 resulted in an additional $38 billion to the city's economy – every dollar invested by Amazon in Seattle generated an additional $1.40 for the city's economy overall.

Latest posts by Lake Nona Social
(see all)