Lake Nona residents! We have some thrilling news for you that will make your travel experiences easier and more convenient. Brightline, the leading provider of modern and eco-friendly intercity rail in America, has officially launched ticket sales for the highly anticipated Brightline Orlando connection. This means you can now secure your tickets for the upcoming high-speed train rides between South Florida, including Miami, Aventura, Fort Lauderdale, Boca Raton, West Palm Beach, and our beloved Lake Nona in Orlando. Get ready to embark on an incredible journey with tickets currently available starting in September 2023! Guests can purchase tickets at gobrightline.com or by downloading the app.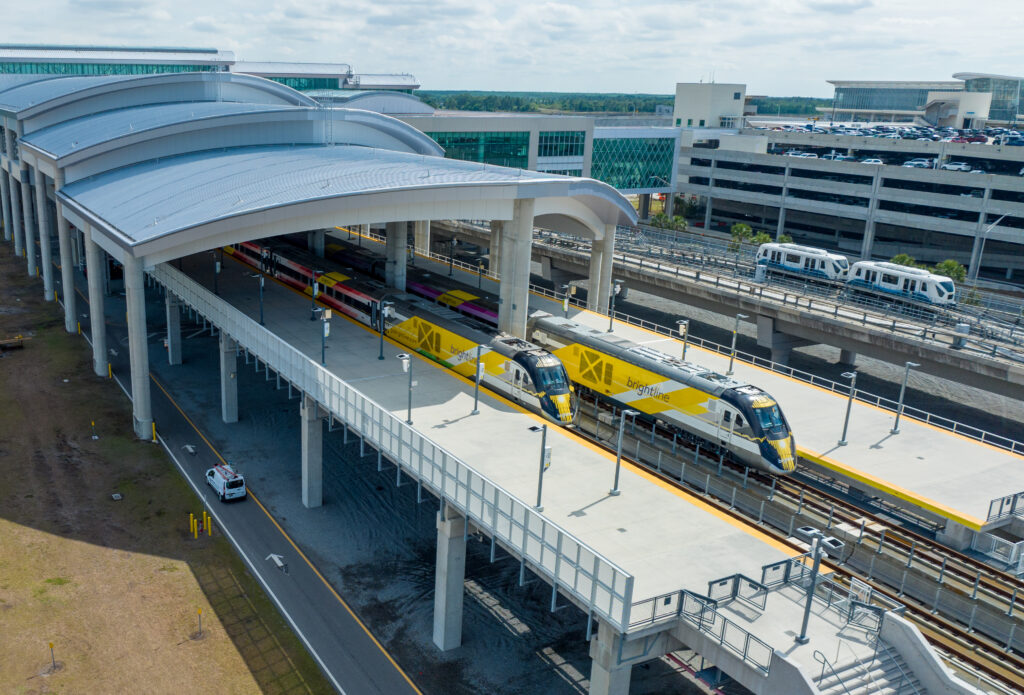 Patrick Goddard, the President of Brightline, expressed his excitement, stating, "Brightline guests and the travel market have spoken loudly, and we want to respond by opening ticket sales from late summer through the beginning of next year." While the exact grand opening date is being finalized, you can already plan your trips for Labor Day, Halloween, and the holidays leading up to the new year. Be sure to sign up for Brightline emails on their website, gobrightline.com, to be the first to know when summer inaugural rides will go on sale.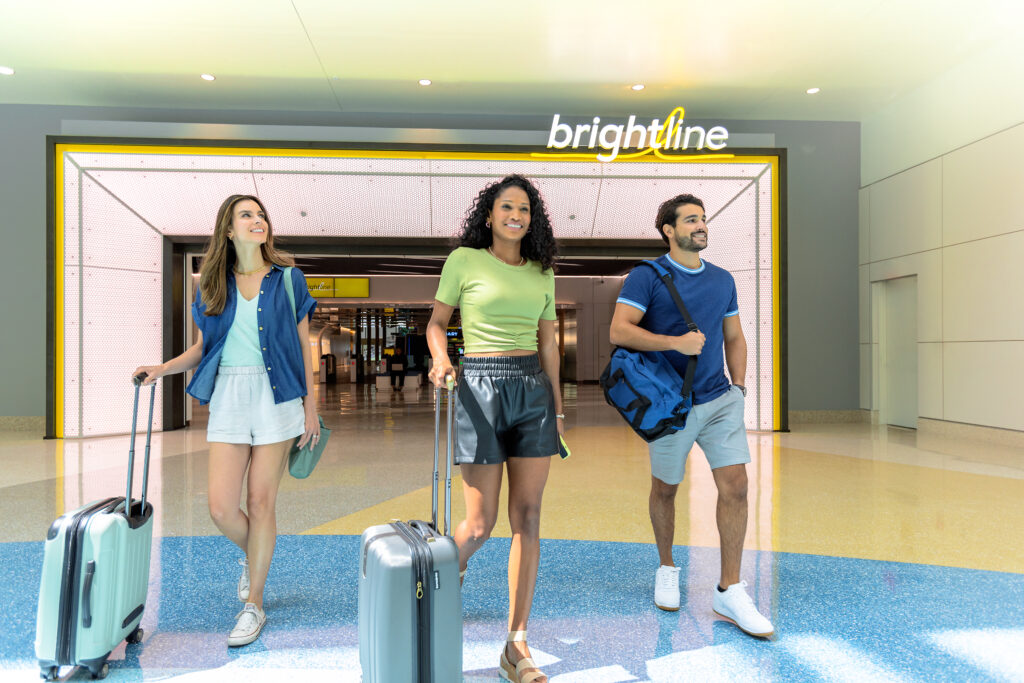 One of the major advantages of this new high-speed train service is the convenience it brings to your travel plans. With limited one-way SMART fares starting at just $79 for adults and $39 for kids, Brightline offers affordable options for everyone. Plus, groups of four or more automatically save an additional 25 percent on SMART fares. The SMART service provides a comfortable business-class experience, complete with hand-stitched leather seats, complimentary Starlink WiFi, multiple power and USB outlets, and a wide array of food and beverages available for purchase.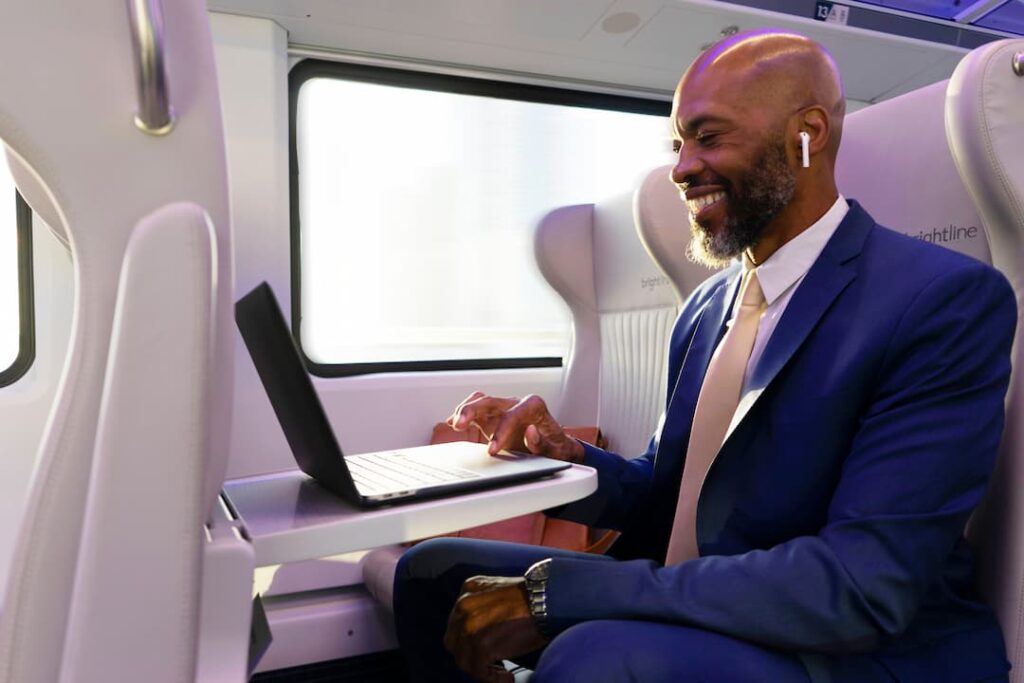 For those seeking an even more luxurious journey, one-way PREMIUM fares start at $149. The PREMIUM experience offers added amenities, such as a dedicated PREMIUM lounge, priority boarding, checked luggage, and complimentary snacks and beverages throughout the trip. Brightline ensures that your travel experience is not only efficient but also enjoyable and tailored to your needs.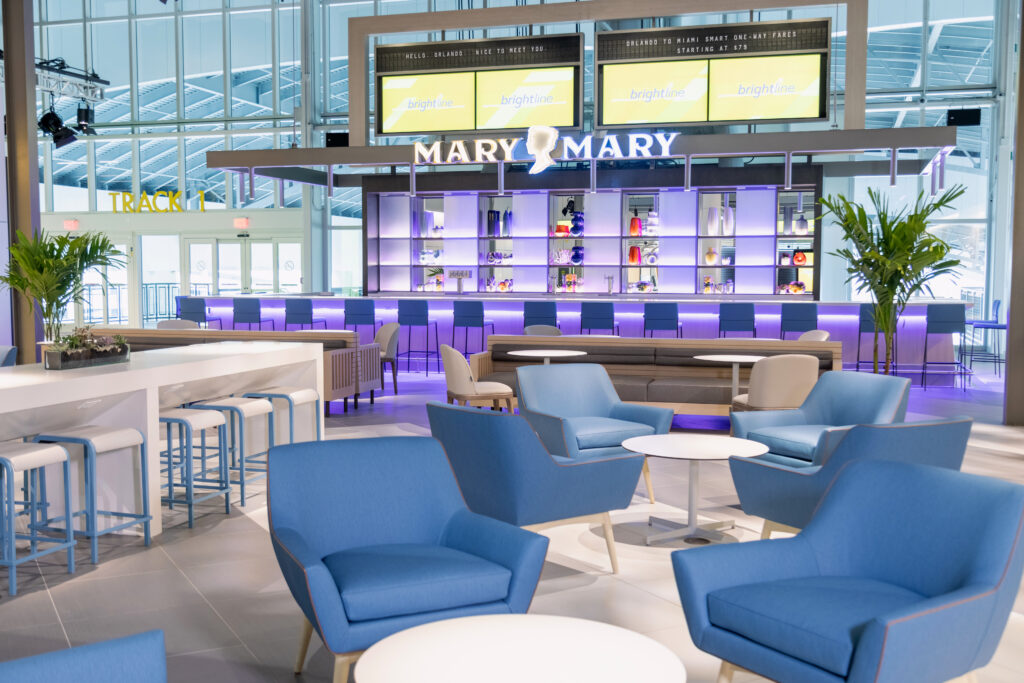 But it doesn't end there! Brightline understands that transportation and mobility options are essential for a seamless journey. That's why they have introduced Brightline+ products, including shuttles, Uber rideshare, and car rental options, specifically catering to the unique needs of Orlando visitors. When you book your tickets, you'll receive a confirmation email with instructions on how to add on extras like parking, checked baggage, and Brightline+ mobility options closer to your trip date.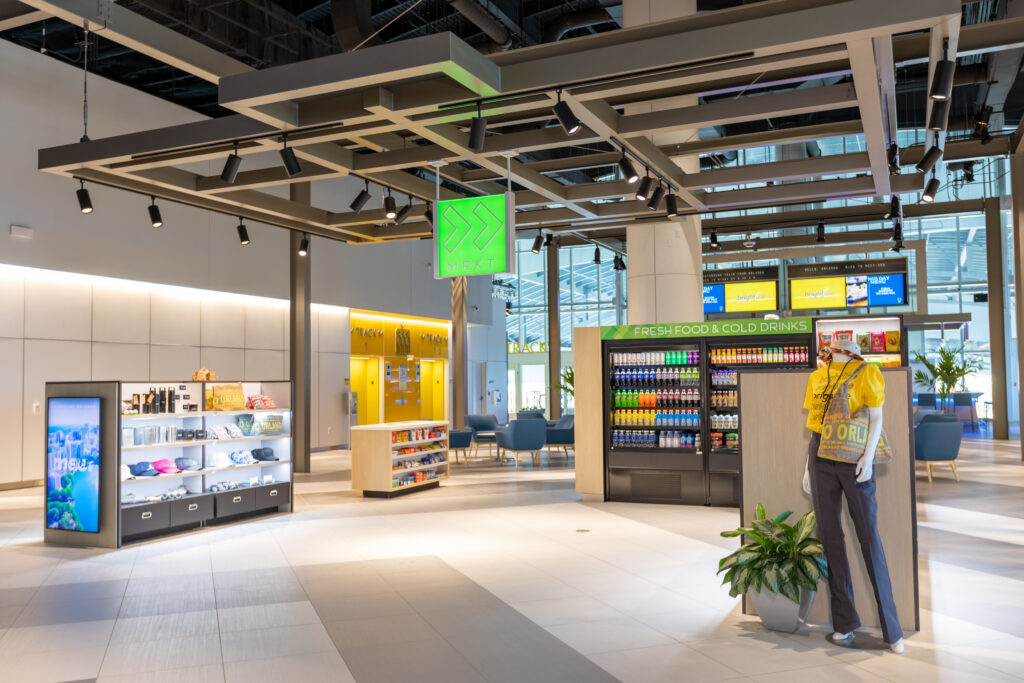 In South Florida, Brightline already offers a wide range of options to get you to and from the stations, thanks to Brightline+. You can easily connect with Uber, utilize fixed-route shuttles to airports, ride neighborhood electric vehicles, or hop on event shuttles. PREMIUM booked guests also enjoy the added convenience of Brightline's first and last-mile service, which provides complimentary Uber rides within a five-mile radius in South Florida. Brightline aims to make your travel as hassle-free as possible, ensuring you arrive at your destination with ease.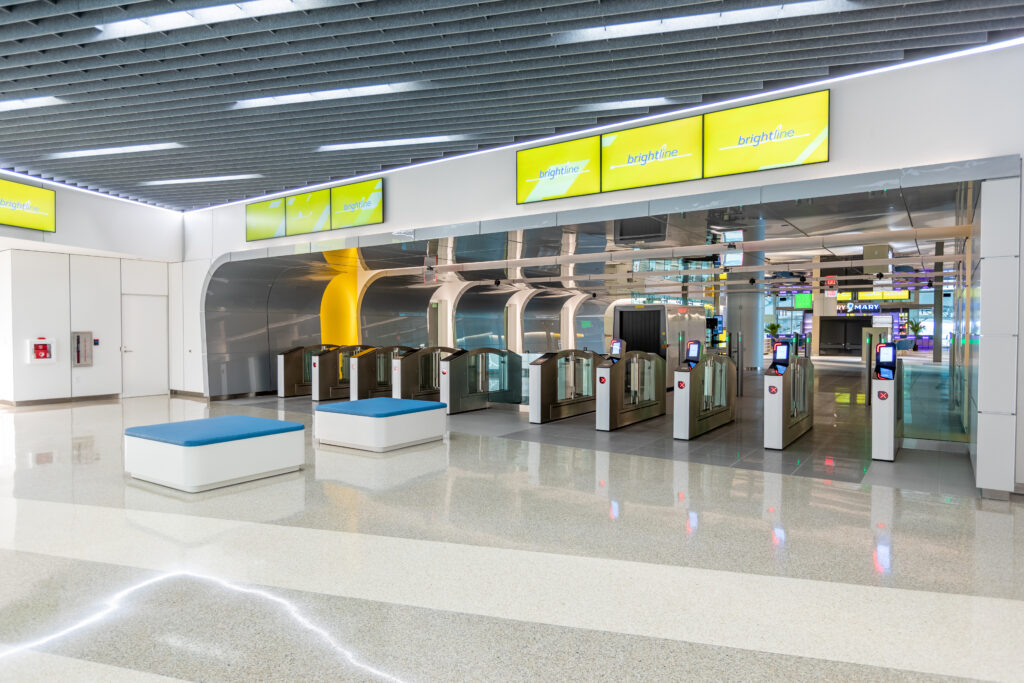 Now let's talk about the fantastic benefits of having a high-speed train that connects Lake Nona to West Palm Beach and Miami. Firstly, it significantly reduces travel time and offers a faster alternative to driving or flying. With hourly departures and 16 daily round trips between Miami and Orlando, you'll have plenty of options to suit your schedule. This improved connectivity opens up opportunities for business, tourism, and personal travel, creating a seamless connection between South and Central Florida.
The new Brightline Orlando Station, located within the 80,000-square-foot Train Station facility adjacent to Terminal C at Orlando International Airport, showcases a meticulously designed space that caters to the needs of today's modern travelers. Spanning an impressive 37,350 square feet, the station provides direct access to the airport's other terminals, A and B, via the airport Terminal Link (automated people mover) in under five minutes. And with over 350 parking spaces branded exclusively for Brightline guests, parking will be a breeze.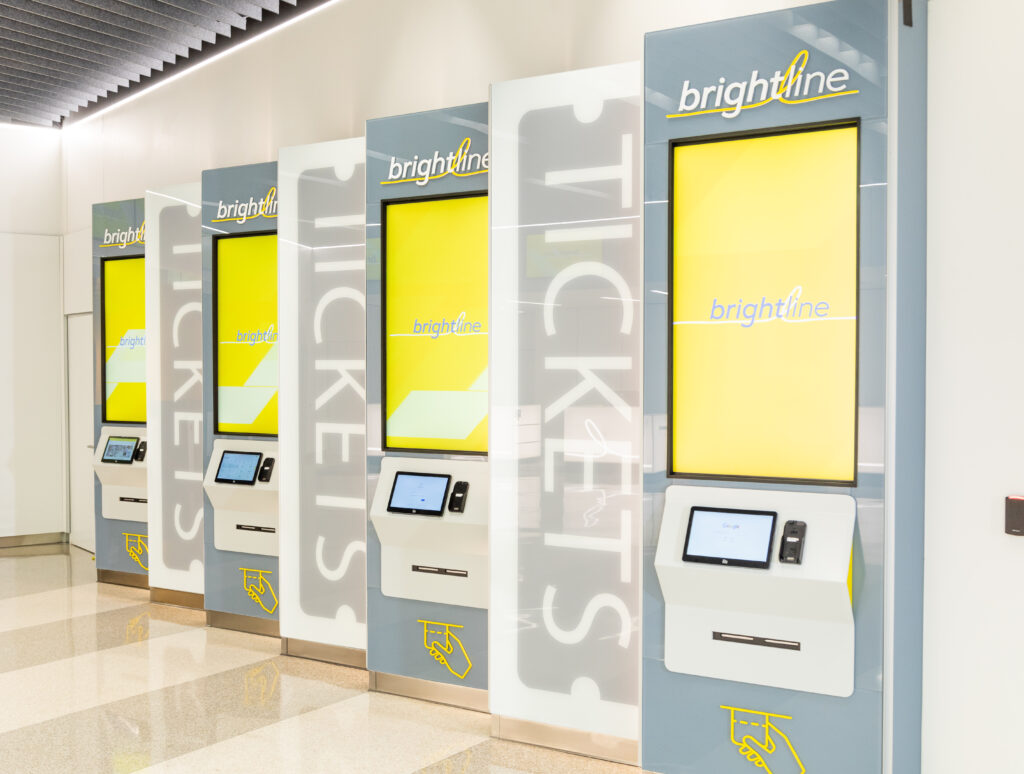 Brightline's commitment to sustainability and eco-friendliness is evident in its operations. By choosing to travel by rail, you're making an environmentally conscious decision. Brightline's modern trains are designed to minimize their carbon footprint, reducing congestion on highways and contributing to a greener future.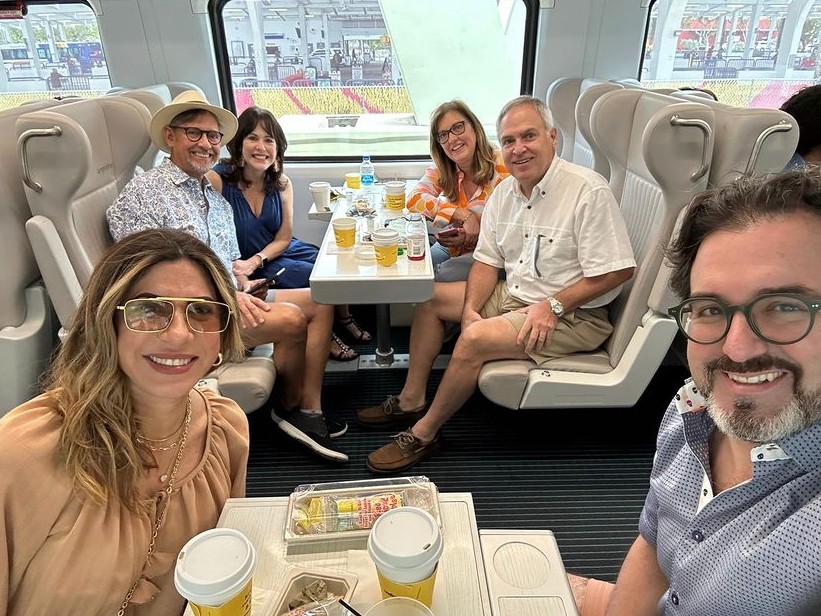 If you're a business traveler, Brightline also has you covered. Their Brightline for Business program offers an array of seamless and transferable business products that enable increased productivity and flexibility while promoting a better work-life balance. To learn more about the exclusive offers available for corporate travel between Orlando and South Florida, visit gobrightline.com/train-tickets/corporate.
So, Lake Nona residents, mark your calendars and grab your tickets now for an unforgettable travel experience aboard Brightline's high-speed train. With affordable fares, comfort, convenience, and a wide range of travel options, your journeys to West Palm Beach and Miami will never be the same. Whether you're heading for a weekend getaway, a business trip, or visiting friends and family, Brightline will take you there in style. Don't miss out on this incredible opportunity to explore South Florida and beyond with ease. Book your tickets today at gobrightline.com or by downloading the app, and get ready to embark on a new era of travel starting in September 2023.

Latest posts by Lake Nona Social
(see all)