With Lake Nona being Orlando's most innovative and progressive city it would only make sense to open up a business such as Activcore. 
Activcore is a modern medical facility to assist you with physical therapy and performance.  Activcore has locations in Colorado, Florida, Georgia and New Jersey. 
What makes Activcore stand out is their personal 1 on 1 treatment vs the conventional 3:1 physical therapy ratio. They also have an over 65% completion rate of a full treatment plan vs the typical 10%.
We got the opportunity to chat with these team members and ask them what they really loved about our community.
How long have you lived in Lake Nona?
Daniel: Lived in Lake Nona for the almost 2 years after living in Atlanta for 20 years prior to that.
Amy: I've lived in the surrounding area for sixteen years, but lived in Florida my whole life.
Bri: I don't currently live in Lake Nona
What is your profession / occupation?
Daniel: My degree is in Sports Medicine and Athletic Training, but I also hold specialty certifications in ergonomics, concussion assessments/treatments, and neuromuscular activation for which I am one of only 2 registered in all of Florida. My current title is Owner and Director of Activcore Physical Therapy & Performance (Orlando location only)
Amy: V.P. of Misc. Stuff–just kidding. I do a little bit of everything, but I primarily focus on providing an exceptional experience for our clients as our Client Engagement Leader and Personal Trainer.
Bri: I am a physical therapist. I have specialized in orthopedics and pelvic health in the last 4 years.
Favorite hobbies?
Daniel: My hobbies include playing beach volleyball, scuba diving, playing the guitar, craft beer
Amy: I love being outdoors hiking and kayaking or on a long road trip with my husband Tom and three dogs Henry, Coco, and Toto.
Bri: My favorite hobbies include playing with my dogs, spending time with my boyfriend, drinking wine, and traveling.
What is it about Lake Nona that made you want to live here over anywhere else in Orlando?
Daniel: Lake Nona is centered on developing a community around health and wellness. What better place for a health care business owner and someone with an active lifestyle to be than in a town that is focused on developing all those things.
Amy: The community is built around health and wellbeing, and I'm a passionate health and wellness enthusiast driven by the desire to lead a healthy world. It's a perfect match.
Bri: Lake Nona is especially exciting right now with all the new growth. It is exciting to see an area that is generally looking to have fun, health, and wellness be part of every day life. Being surrounded by this environment is very easy to work in.
What would make Lake Nona an even better place to live for you?
Daniel: Honestly, the innovation that is part of Lake Nona and all the new plans for restaurants, activities, and wellness are enough to keep me excited about the future.
Amy: It's already a pretty great place.
Bri: Lake Nona would only be better if it had less traffic around 8-9 AM!
Favorite restaurant in Lake Nona?
Daniel: Favorite restaurant in Lake Nona right now has to be Park Pizza – I'm simple. Good pizza and craft beer equals basics covered. 
Amy: Chroma especially their french fries 🙂
Bri: Love Bolay 
What do you love most about Lake Nona Social?
Daniel: Lake Nona Social is great at keeping the community updated and connected on what's new, what's happening, and what's coming.
Amy: LNS is always keeping the community in the loop of new and upcoming developments. You keep the community connected.
Bri: Lake Nona Social makes it easy to connect with the community
On Instagram, you can find Activcore at @activcore_orlando or by their personal pages: @tribbyatc @MrsHoffthis @bri_mccormick.pt.dpt. Visit them at activecore.com as well.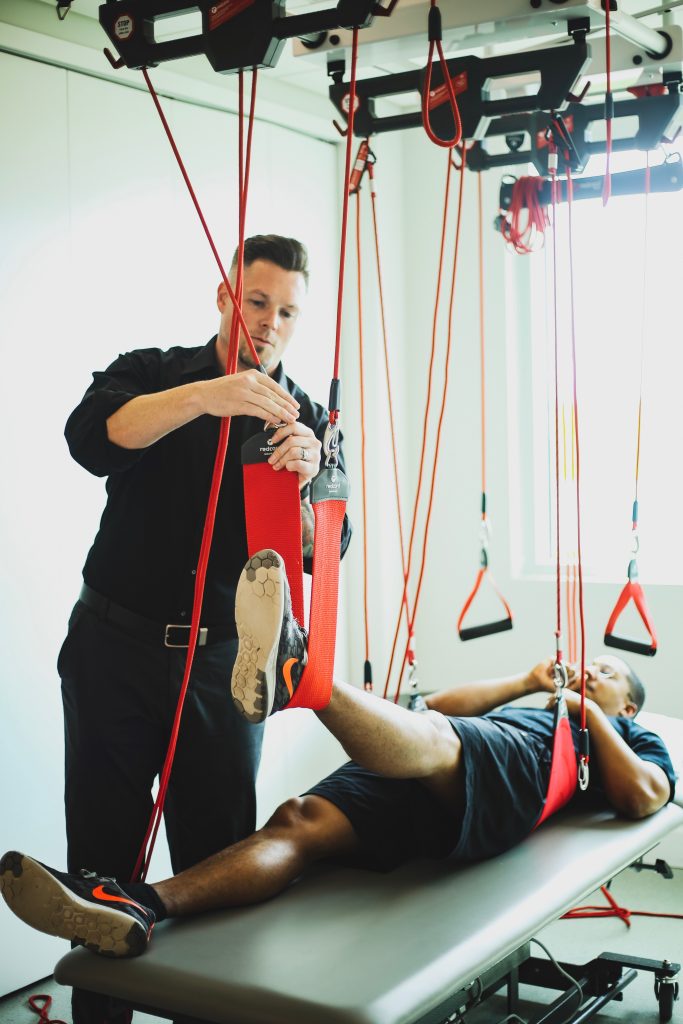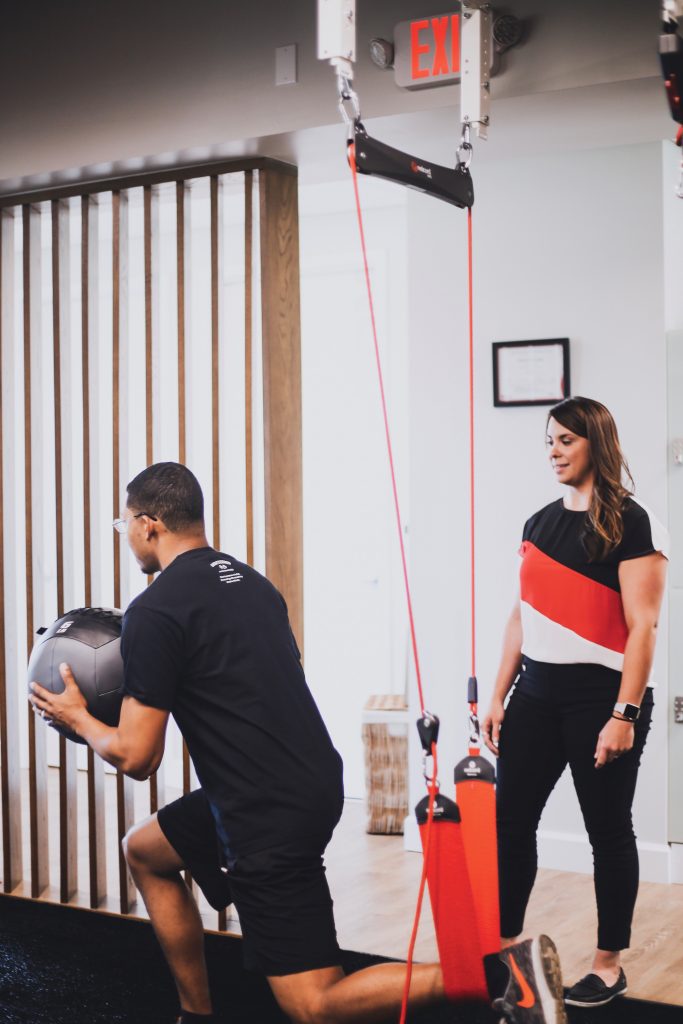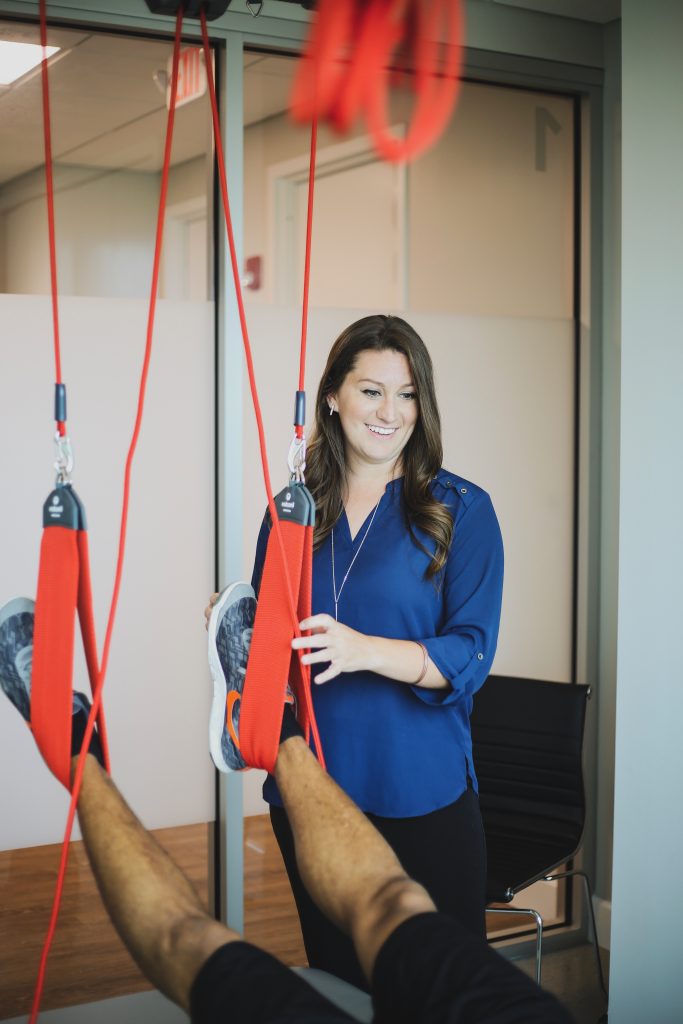 Latest posts by Sanaa Raza
(see all)