(Orlando, FL); January 30, 2018 – Tavistock Development Company, a diversified real estate firm owned by Joe Lewis' international investment organization Tavistock Group, has launched the Tavistock Hotel Collection, a growing hospitality portfolio which will include the Tavistock Lake Nona Resort and the Tavistock Town Center Hotel in Orlando, Florida. Kit Pappas, the newly appointed vice president of hotel management, will oversee the Tavistock Hotel Collection.
Tavistock Hotel Collection properties will focus on exceptional services and delivering one-of-a-kind experiences. With a growing portfolio of properties that will be unique to their environments, the Tavistock brand of hotels will consistently offer guests bespoke brand standards, from integrated technology that seamlessly connects and common areas that are created to socially engage, to the thoughtful and elegant design of each guest room. Building architecturally significant projects and empowering staff who create extraordinary experiences will be among the hallmarks of the properties.
Tavistock Hotel Collection's inaugural properties are located within Tavistock's innovative, master-planned Lake Nona community in the City of Orlando. Lake Nona is one of the fastest growing communities in the nation with a thriving health and life sciences cluster, and sports and performance district that serves as home of the USTA National Campus, the world's largest tennis facility and KPMG's new training and innovation facility. With designs by leading Miami-based architecture firm Arquitectonica, the Tavistock Town Center Hotel is scheduled to break ground in 2018 and open at the end of 2019; and the Tavistock Lake Nona Resort is planned to break ground in 2018, with an anticipated opening date for 2020.
Tavistock Development Company also recently acquired Fort Lauderdale's Pier Sixty-Six Hotel and Marina, which it intends to reimagine as the City's social harbor and ultimately as a defining destination of the newly created Hotel Collection.
"As we look to our future and that of Tavistock's growing portfolio of world-class properties, the creation of the Tavistock Hotel Collection will allow us greater opportunities to engage with our customers and create more fulfilling experiences," said James "Jim" Zboril, President of Tavistock Development Company. "At Tavistock, we don't just build the buildings and move on to the next project. We create enduring communities, we build exceptional properties, we define sought-after destinations with engaging, one-of-a-kind experiences, and this Collection will only further these efforts by offering us these additional engagement opportunities."
With a history rooted in hospitality, Tavistock Group's investments today include several noted hotels, resorts and restaurants worldwide. From Albany in The Bahamas, a 600-acre luxury resort community jointly owned with Tiger Woods and Ernie Els, and the St. Regis Atlanta, recognized as one of the "world's top 100 properties," to the Tavistock Restaurant Collection and Mitchells & Butlers, Tavistock's name is already synonymous with iconic destinations and world-class experiences.
"It's significant when an organization like Tavistock – known around the globe for its smart investments and commitment to excellence – says they want to create an innovative business opportunity in your industry," said Pappas, a 30-year hospitality veteran. "With the formation of the Tavistock Hotel Collection, we now have an opportunity to create new brands and experiences with the same excellence, creativity and ingenuity that Tavistock is known throughout the world for, and I for one wanted to be a part of that from day one."
The Tavistock Town Center Hotel will sit at the center of what will become a 3+ million square-foot destination for retail, dining and entertainment. The full-service property will feature a 16-story tower with 215 guestrooms and will be an ideal destination for leisure travelers, business professionals and style-conscious guests. Design details include a sleek exterior, grand motor court entrance, sophisticated lobby, ballroom and meeting space, as well as an 80-seat restaurant and a vibrant rooftop pool and lounge with private event capabilities.
Join us for Balance: Health + Wellness Expo February 10th 2018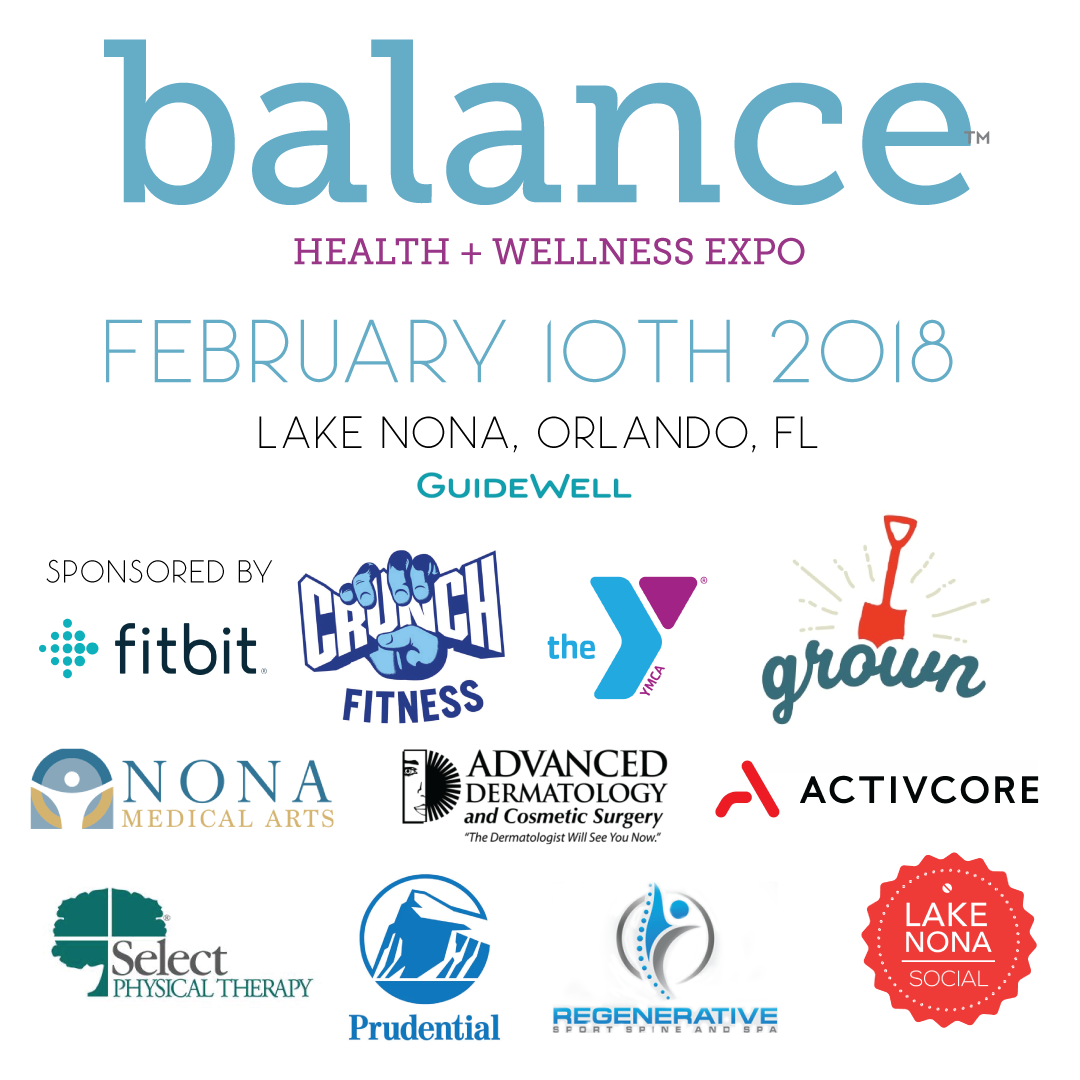 The Tavistock Lake Nona Resort will be a first-of-its-kind, iconic performance resort and spa featuring one of the nation's largest manmade crystal lagoons bringing the beach to Central Florida. Nestled between the Lake Nona Golf & Country Club and the USTA National Campus, the property will continue the community's dedication to wellness, offering the highest level of performance and healthy living in a luxury resort setting, appealing to athletes, leisure travelers, incentive groups and families. Additional highlights of the property will include cutting-edge design, leading full-service and top-tier amenities, custom-designed guestrooms to optimize performance and the comfort of multiple guests, as well as an expansive rooftop lounge and a major fitness and spa campus.
Tavistock Hotel Collection corporate headquarters will be based in Lake Nona, alongside Tavistock's Development's headquarters. Pappas is responsible for leading Tavistock's growing hotel portfolio with a focus on overseeing third-party management, guest experience, and operations. Pappas will also work alongside Tavistock's development and operations teams to explore and drive potential opportunities to expand the portfolio's holdings.
Prior to joining Tavistock Hotel Collection, Pappas served as chief operating officer for Capella Hotel Group, a luxury hotel development and management company with properties worldwide. He has also worked with notable hotel companies including: Tishman, Hard Rock Hotels, and The Ritz-Carlton, serving in both marketing and operational leadership roles. Pappas is a graduate of Michigan State University's College of Business, School of Hotel Restaurant and Institutional Management.

Latest posts by Lake Nona Social
(see all)