A new "marriage" is brewing in Lake Nona, this time to create the southeast Orlando community's 3.8 million-square-foot central commercial district.
Tavistock Development Co. LLC revealed to Orlando Business Journal it partnered with Columbus, Ohio-based Steiner + Associates to master plan the next phases of the Lake Nona Town Center. Steiner + Associates will work with Tavistock Development on retail planning, leasing and development services.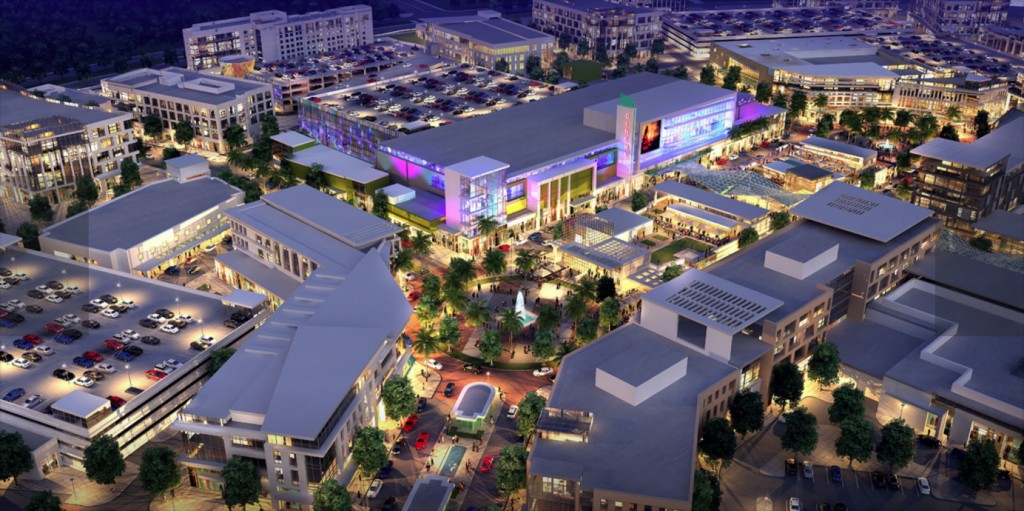 The next phase of Lake Nona's 100-acre, open-air town center will include a mix of shops, eateries, entertainment venues, office and hotels. Early plans being discussed include a possible upscale movie theater and bowling alley.
The Lake Nona Town Center will serve as the "defining anchor and amenity" for the 8,000-acre community, which already boasts 10,000-plus residents, 7,000 students and 5,000 employees in the Medical City life sciences hub.
Tavistock already introduced a downtown-like atmosphere in the first $70 million phase of the Lake Nona Town Center. It now includes an 85,000-square-foot, four-story office building with ground-level restaurants; a 200-room, dual-branded Courtyard by Marriott and Residence Inn building and structured parking. Urban-style apartments also are being built across the street from the new complex.
But by bringing in Steiner + Associates, Tavistock Development will gain expertise from a company known as a pioneer in creating the modern live/work/play environment now being used throughout the country.
Steiner in 1999 debuted Easton Town Center in its hometown of Columbus, paving the way for retail destinations in the next several years. That project continues to draw new concepts. Read more about that development from paper Columbus Business First.
Then, Steiner + Associates last year opened Liberty Center, a $350 million mixed-use development in the Cincinnati region.
"Steiner + Associates is among the most creative and innovative mixed-use planners in the country with groundbreaking projects like the Easton Town Center and Liberty Center," Tavistock Development President Jim Zboril said in a prepared statement. "We are attracted to their energy and passion for place making as well as their strong track record for inspiring, engaging and creating mixed-use communities."
Tavistock and Steiner plan to unveil more of their preliminary plans, as well as a model of the Lake Nona Town Center next week during the 2016 International Council of Shopping Centers RECon convention in Las Vegas.
"Lake Nona Town Center will be unlike any other mixed-use project in the country," Steiner + Associates founder and CEO Yaromir Steiner said in a prepared statement. "From thoughtful design and community integration to curating the very best mix of retail, restaurants, entertainment and other uses, we are going to deliver something very special to Central Florida."

Latest posts by Lake Nona Social
(see all)