Lake Nona already feels like home to Orthopaedic Sports Surgeon, Dr. Vonda Wright.  As a frequent contributor and speaker at Tavistock's annual Lake Nona Impact Forum, Dr. Wright has watched the people and stakeholders of the community lead the nation in innovative living, applied technology, and in the gathering of thought leadership to create the future of well-being. 
Monday, November 15th, Dr. Wright moves her orthopedic sports practice in Lake Nona and Central Florida as a founding surgeon and President of the Southeast division of the legacy Hughston Clinic. 
Dr. Wright is a double-boarded orthopedic surgeon, author of 5 books, keynote speaker, intra-preneur, and authority on active aging and sports medicine.  She cares for athletes and active people of all ages and skill levels from youth to professional and provides her patients and their families with integrative patient-centered orthopedics sports surgery and wellness programming. 
Trained at the prestigious Hospital for Special Surgery in New York and in the University of Pittsburgh Department of Orthopaedic Surgery, Dr. Wright's practice focuses on minimally invasive surgery for hip preservation, shoulder and knee reconstruction, cartilage restoration, orthobiologics, and the latest in injury prevention and performance optimization. 
Prior to moving to Lake Nona she practiced and served as the inaugural medical director of the UPMC Lemieux Sports Complex, home to the 5x Stanley Cup champion Pittsburgh Penguins and their 800 youth skaters, and as the inaugural Chief of Northside Hospital Orthopedic Institute sports medicine, building a comprehensive orthopedic department in Atlanta. 
Over the last 20 years, Dr. Wright has served as the lead surgeon for the Division I athletes of the University of Pittsburgh and Georgia State University, the Pens Elite developmental hockey teams, World Rugby 7's & 19's, Olympic track & field athletes, elite masters athletes, players of the PGA tour championship, US Open and the professional dancers of the Atlanta & Pittsburgh ballet companies. 
Dr. Wright and her husband, two-time Stanley Cup champion, Peter Taglianetti, recently moved their multi-generational family into Laurette Park and look forward to becoming embedded in the community.
Learn more about Vonda J. Wright, MD, MS, FAOA or https://www.drvondawright.com/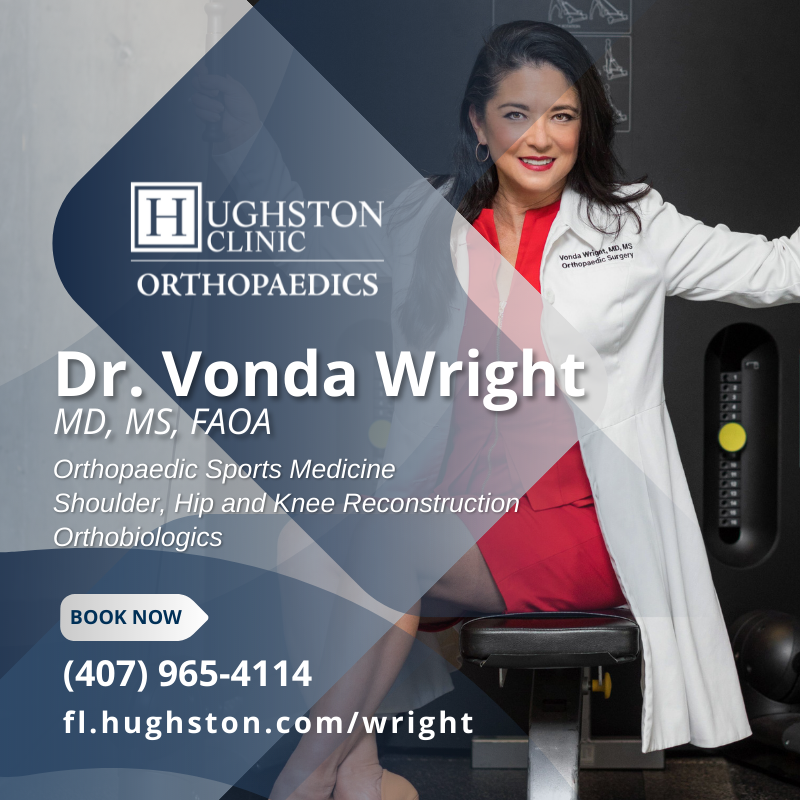 Latest posts by Lake Nona Social
(see all)