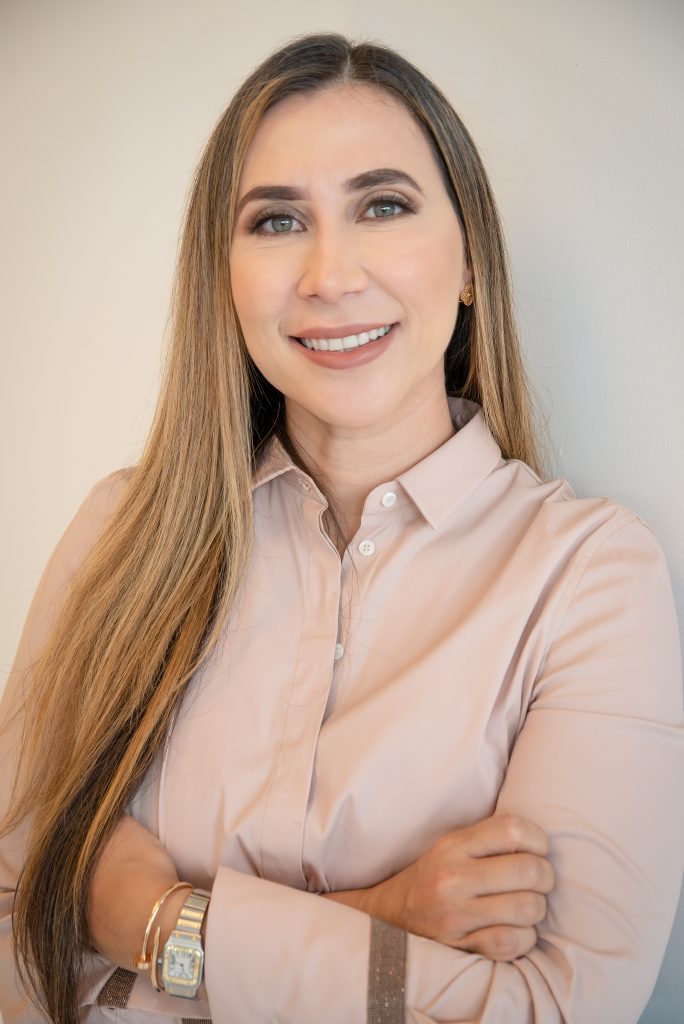 The Hydration Squad was created by Lake Nona resident Dr. Lis Santana who is a board-certified Anesthesiologist and pain-medicine physician. After several years of treating patients, Dr. Santana noticed that most Americans suffer from dehydration; a poor diet of foods lacking in healthy nutrients, and toxins that enter our bodies through the environment that we live in. Factor in that most of us do not get the proper amount of sleep, exercise, or movement in our daily schedule and you end up with a large population of people who are tired, overweight, and have overall poor health.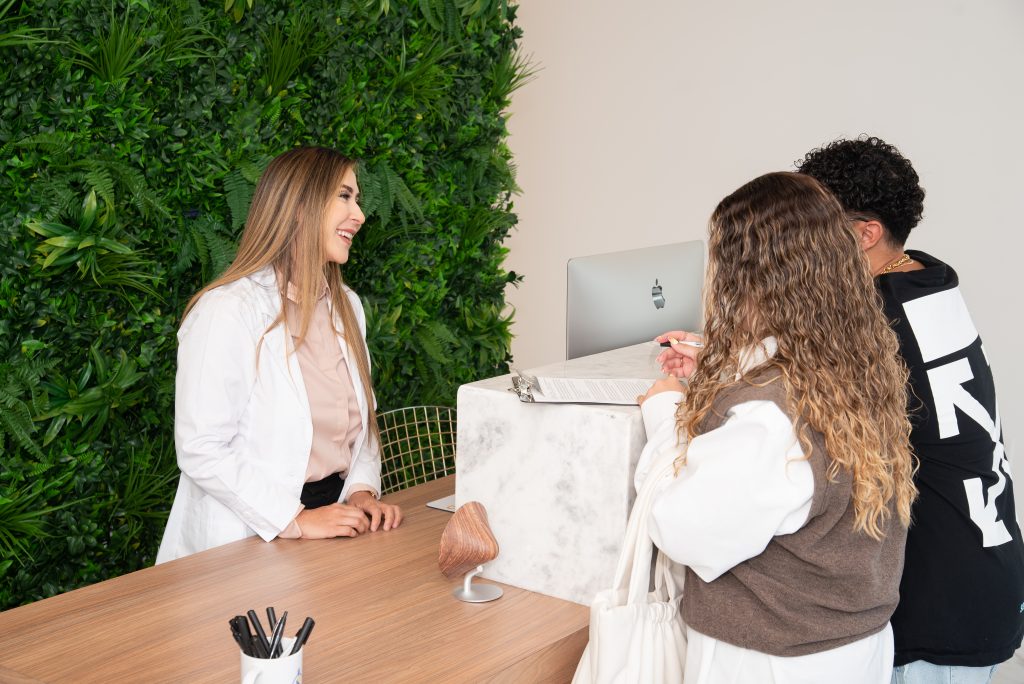 According to Dr. Santana, "More than 40 percent of Americans are deficient in vitamin B12, D, and several other important vitamins." She asked herself, what can we do to make our body feel better? The answer she came up with was simple: hydration. "Through an IV, people can get hydrated, receive amino acids, electrolytes, antioxidants, minerals and vitamins." The process takes anywhere from thirty minutes to an hour and clients can come into the office or the practice can come to the client. Most people do not realize that when they take vitamins orally, they only receive about 20 percent of the active nutrients into their bloodstream. When a client receives nutrient-rich vitamins intravenously, their body will absorb one hundred percent of the vitamins.
The beauty of this treatment according to Dr. Santana is that, "There are no side effects and no downtime."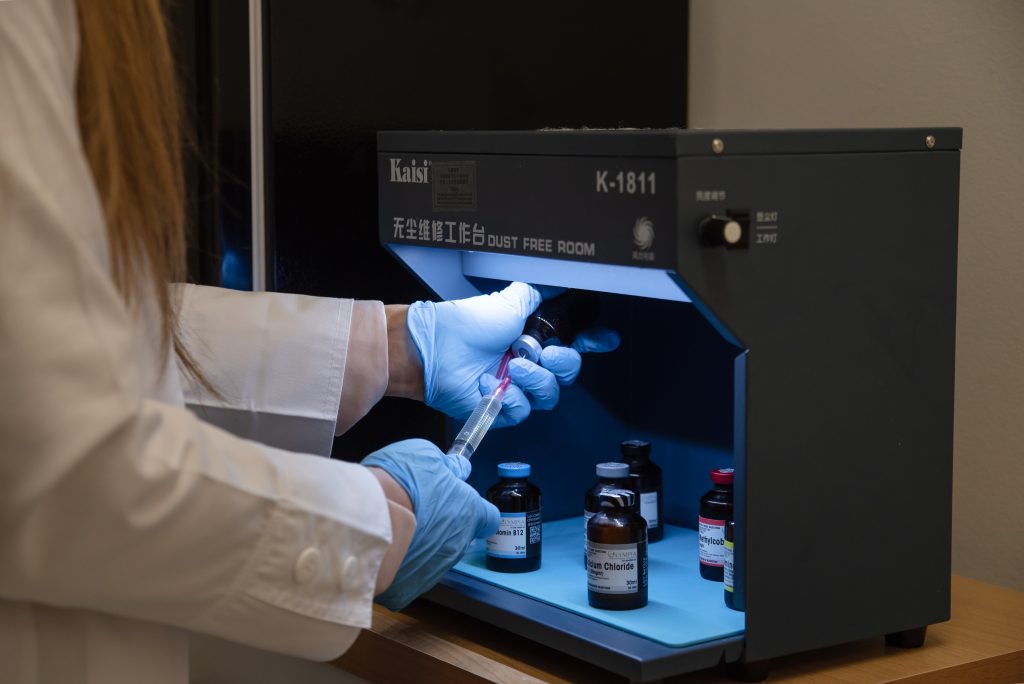 The doctor has also created very specific "cocktails" to treat many different aliments. Some of the more popular ones are the beauty cocktail, immunity cocktail and skinny cocktail. Clients can choose from several different options to meet their specific needs, and they are all listed on their website, but to show you a smattering of offerings available, Dr. Santana has created cocktails that combat aches, jet lag, hangovers, headaches, asthma and anxiety. There are also cocktails for pre- and post-surgery, pregnancy, energy and post-bariatric surgery.
Prospective clients can meet for a free consultation with the staff at the Hydration Squad to discuss their health concerns and decide which cocktail is the right one.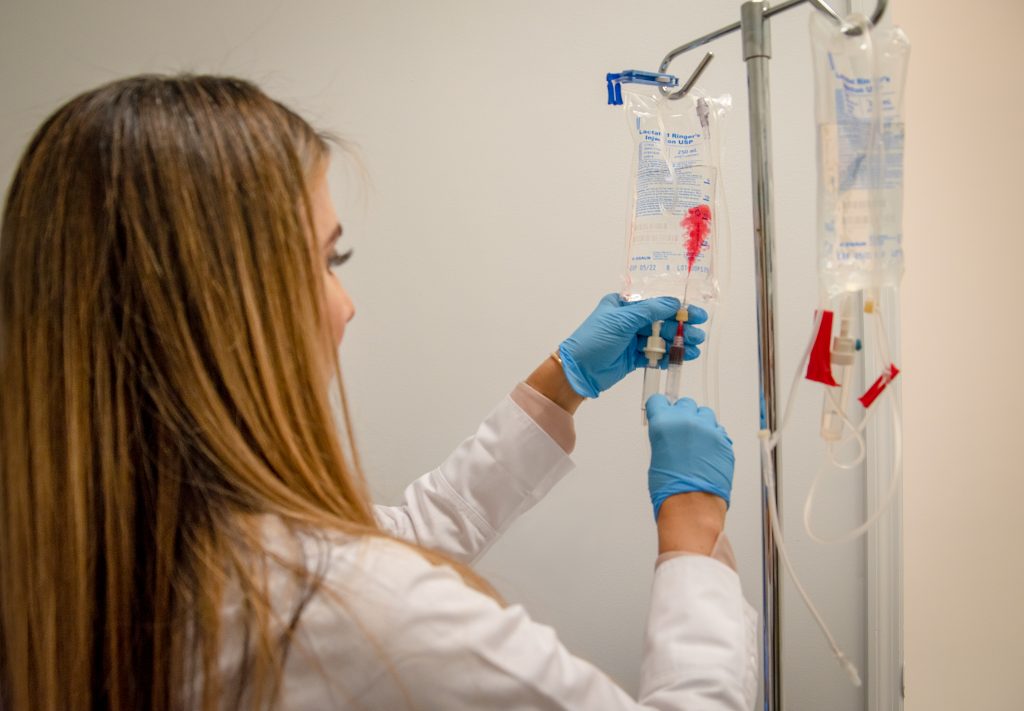 As mentioned before, one of the more popular ones to choose from is the slim cocktail. This is immediately followed up with a skinny shot. After that, clients will come in to receive a weekly shot to help them stay trim and fit. A nurse will take measurements at each of these visits to show the progress as well as counsel and answer any questions.
They will also check in with clients to make sure they are getting a healthy amount of movement and making wise food choices. Dr. Santana says, "Exercise and good nutrition go a long way. If the shots are repeated weekly with exercise, you will see results. Some have lost up to four inches in one week. I want people to feel better and see results. It is my passion to make people feel good and that makes me feel good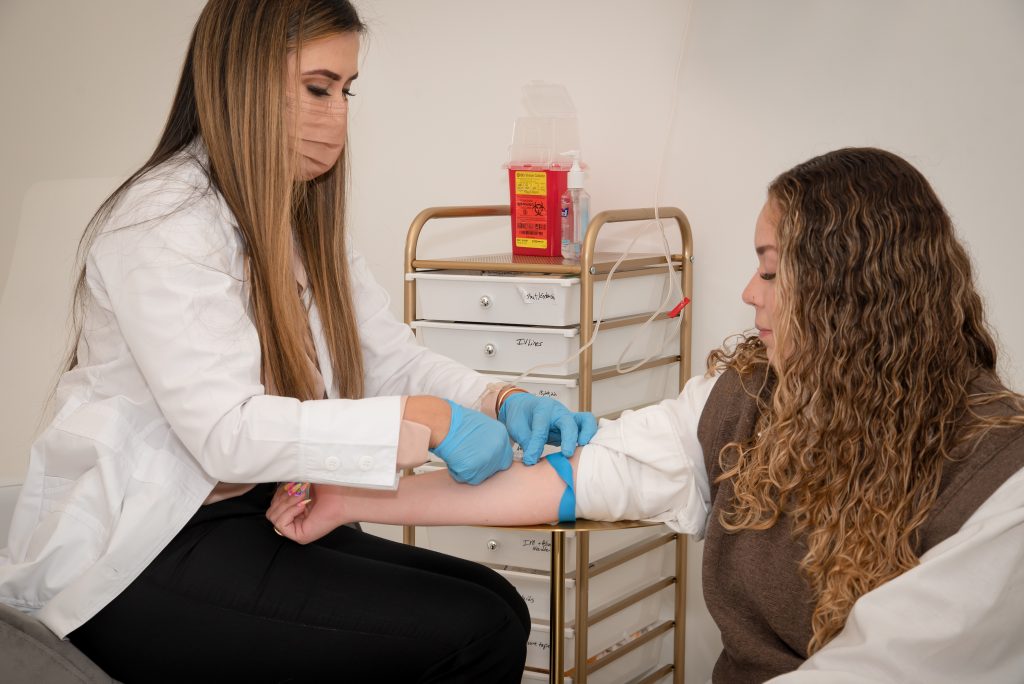 Hydration Squad coming to the Lake Hart Shopping center in the Lake Nona area late June 2021
Address: 10743 Narcoossee Road, Suite A12, Orlando, FL 32832
Website: http://hydrationsquad.com/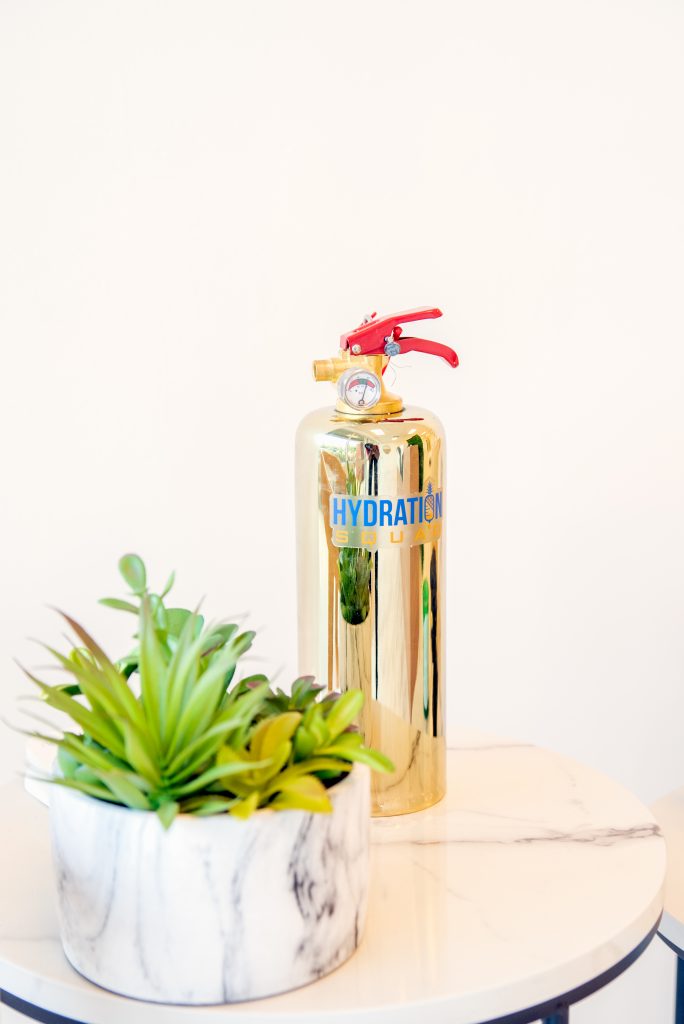 Latest posts by Lake Nona Social
(see all)