A proposal for a trio of apartment towers has been signed off by Orlando's Southeast Town Design Review Committee. The Skylar Towers development will be located a block across from the Town Center, dubbed "midtown" by Tavistock, the master developer of Lake Nona. Coming in at 18 stories, it will become the tallest building in Lake Nona, beating out the New Lake Nona Wave Hotel by one level.
The Lake Nona Skylar Towers will potentially become the tallest building in Lake Nona. Tavistock sought and received approval from the city to allow for a maximum building height of 20 stories and subsequently filed a Specific Parcel Master Plan for the multi-phased development, which includes 25,473 square feet of office and retail space. The Skylar Towers would consist of 627 residential units spread across three mixed-use residential towers and eight 2-story townhouses. Towers A and C to be constructed in Phase 1, along with a 7-story parking garage. Tower A will be 18 stories with 221 residential units (including the only three-bedroom units), with 7308 square feet of retail on the ground floor attached to an amenity room that opens up to the shared outdoor swimming pool and courtyard.
Tavistock Vice President Jessi Blakley has been reported stating that they're targeting early 2023 to begin construction and an estimated two-year buildout for completion.
Conceptual renderings of what the towers will look like.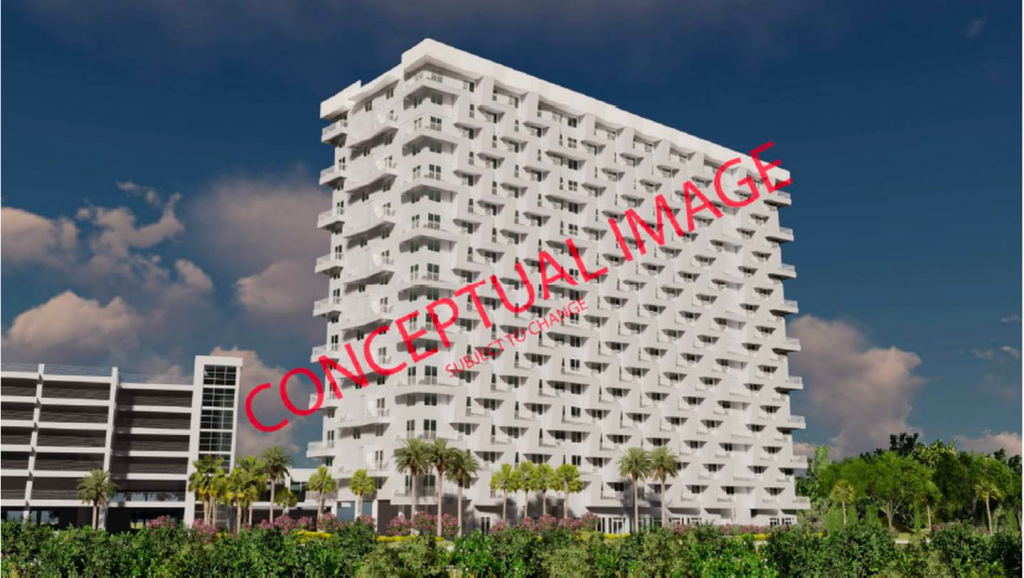 Tower C would be a 16-story building attached to the parking garage, which accommodates 811 vehicles and has 25 private garages that offer direct access to the elevator cores. It would have 168 units, including a mix of studios, one- and two-bedroom units. This tower, just east of Landon House, has over 10,000 square feet of retail on the ground floor and hosts the leasing office. There is also a separate 2-story amenity building on the south end of the courtyard with nearly 14,000 square feet. It will include a lounge space and fitness center.
Tower B would be another 18-story building with 238 apartments and nearly 8,100 square feet of retail or commercial space. It is located in the southeast corner of the site. The townhomes also would be built in Phase 2 and will be available as rental units. Each has 1,850 square feet of living space.

Nona Magazine: Meet Felipe & Luis of Northwestern Mutal – Click Here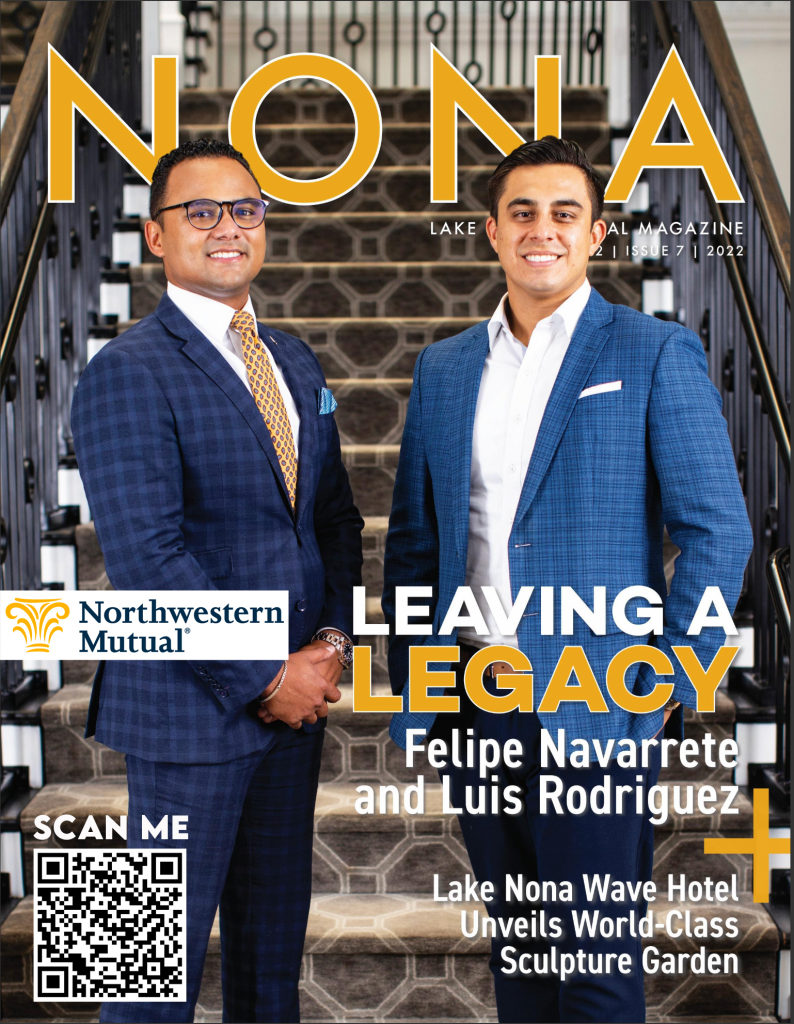 Latest posts by Lake Nona Social
(see all)