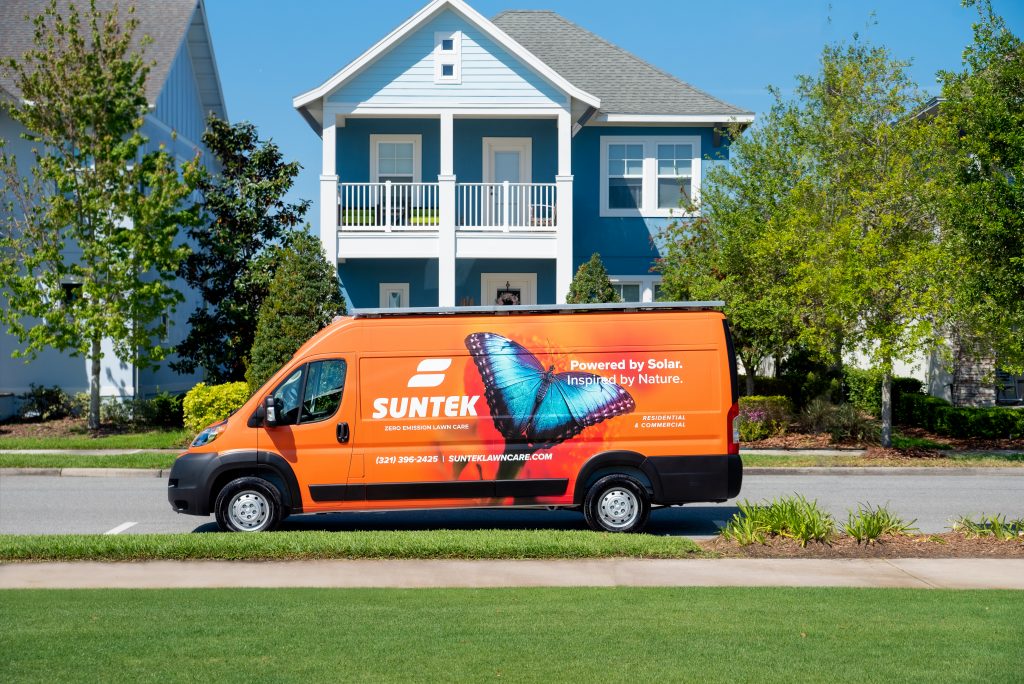 Try Suntek for Free – Click Here
Cities around the country are investing in initiatives and certifications that are all about creating a green community. You may already notice things here in Lake Nona with the growing number of electric cars and our very own bus, Beep. But there is another area just outside our front doors that is actually causing more pollution than our transportation choices. It's our lawn care.
I recently sat down with the CEO of Suntek, Christopher Regis, who is excited to bring a new perspective to an industry that hasn't changed in decades.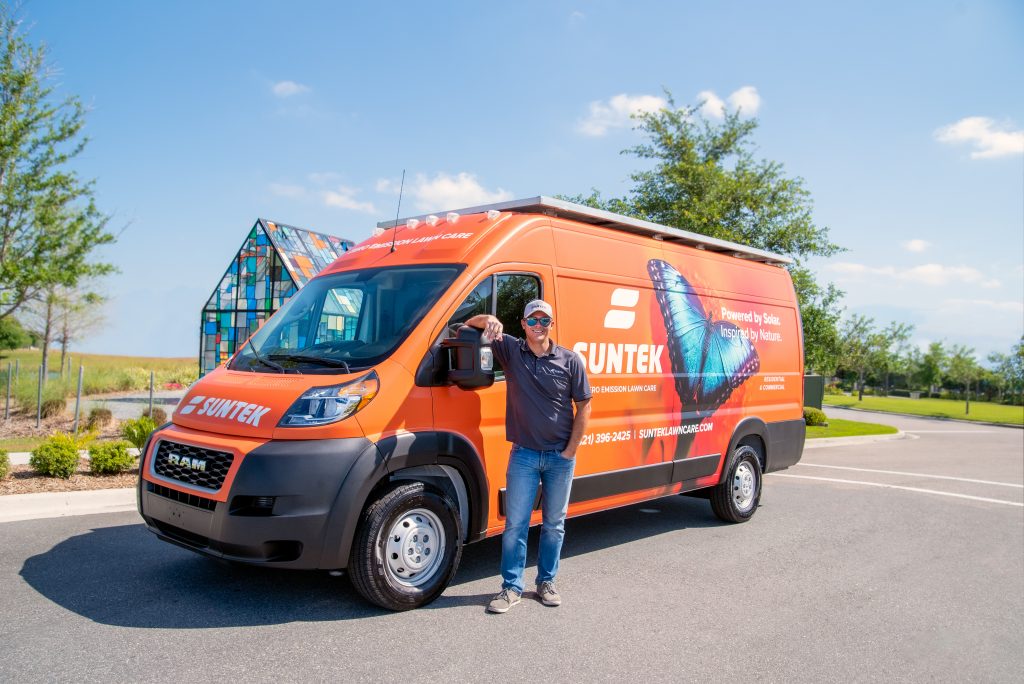 Try Suntek for Free – Click Here
Suntek is now poised to disrupt the landscaping industry, serving individuals and communities around the country who are ready to go green. Although we tend to forget the reality, the landscaping industry uses gas, oil and harsh chemicals as the norm. Lawnmowers alone consume 1.2 billion gallons of gasoline annually, and one commercial lawnmower running for an hour is equal to 88 new cars driving for the same time. That's a lot of gas, oil and pollution. And unfortunately, much of the oil and waste gets dumped on the ground, leaching into the soil and aquifers.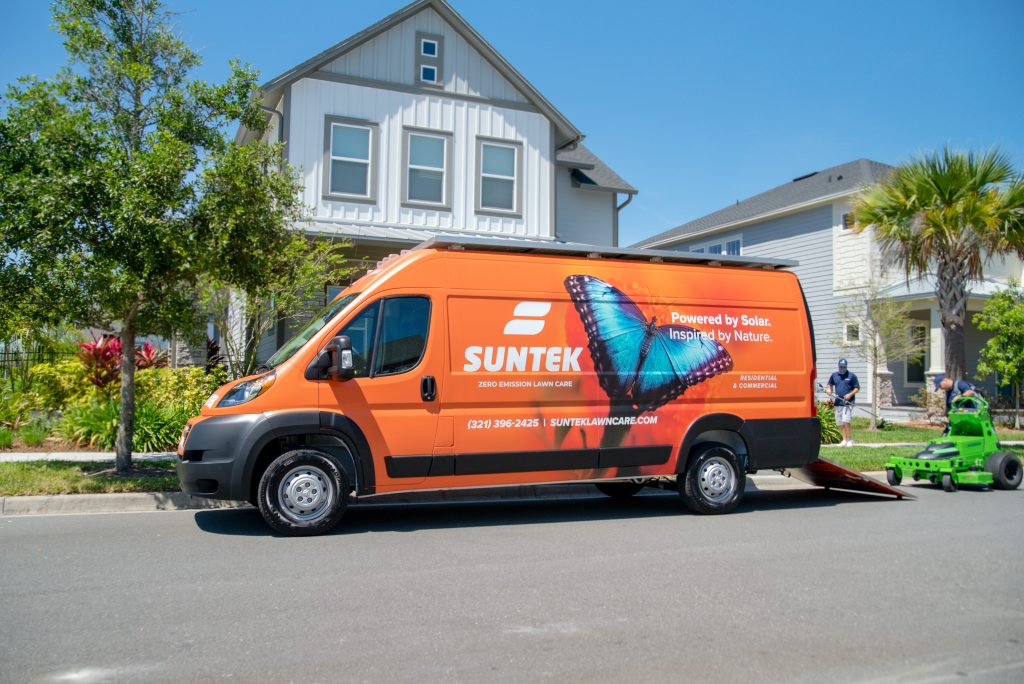 In addition to the ecological damage it causes, we continue to expose ourselves to harmful gases and pesticides in our own backyards, where we relax and play with our children and pets. But not anymore. Suntek is the first Orlando all-electric, solar-generated, zero-emissions lawn care company that utilizes organic weed killers and mulch. With over 17,000 landscaping companies in business, only 200 are using electric products. And Suntek has taken the next step by eliminating the charging component altogether and operating exclusively with solar power. "We're not a lawn care company, we're a high-tech company in the lawn care business," said Chris.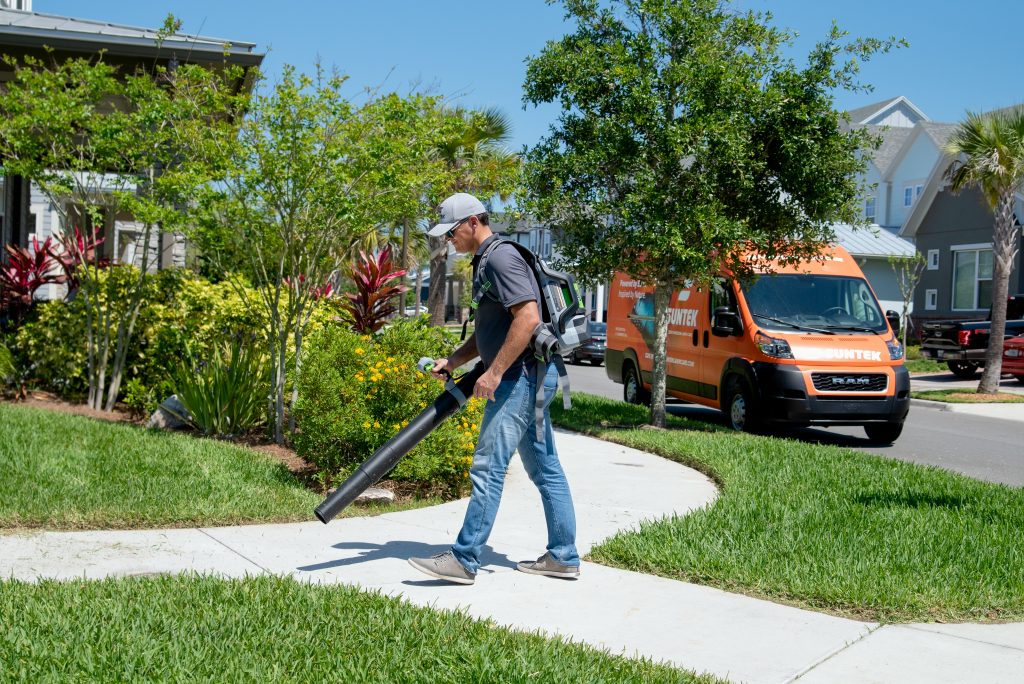 Try Suntek for Free – Click Here
Chris recently saw a billboard that he used to describe the value of Suntek, "I saw this ad that asked, 'what's precious to you' and it got me thinking. My family is precious, my community and the world." By eliminating one of the biggest polluters in our daily lives, it seems Suntek is poised to protect them all.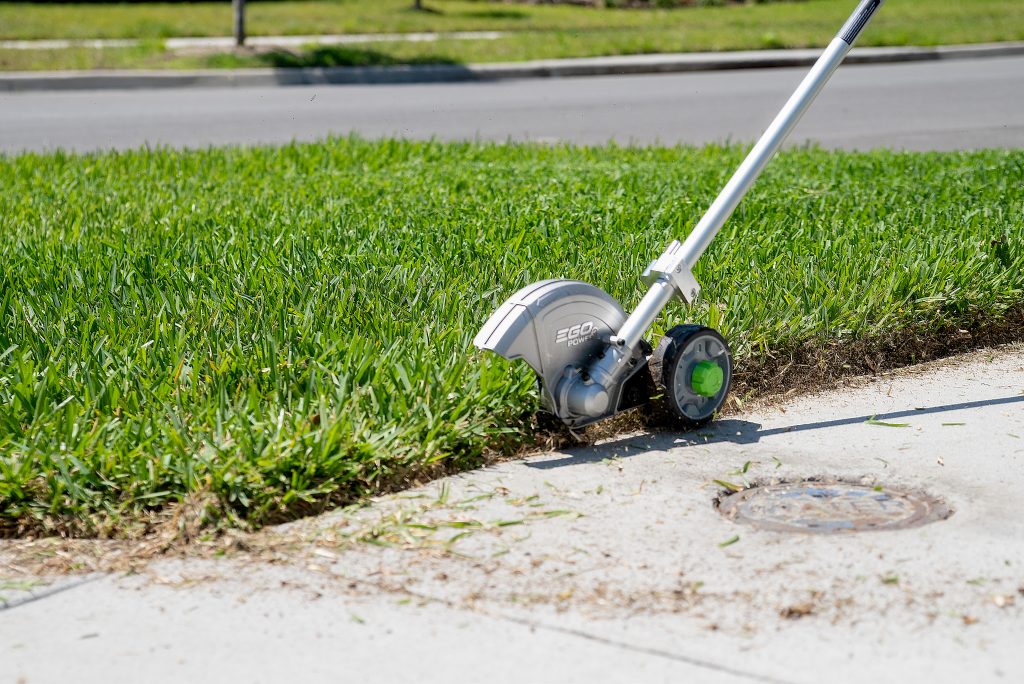 After two years of testing and operation in the Windermere area, Suntek will be Lake Nona's newest resident this May. But you'll have to keep an eye out to catch the action, because unlike traditional lawn care equipment, Suntek is virtually noise-free.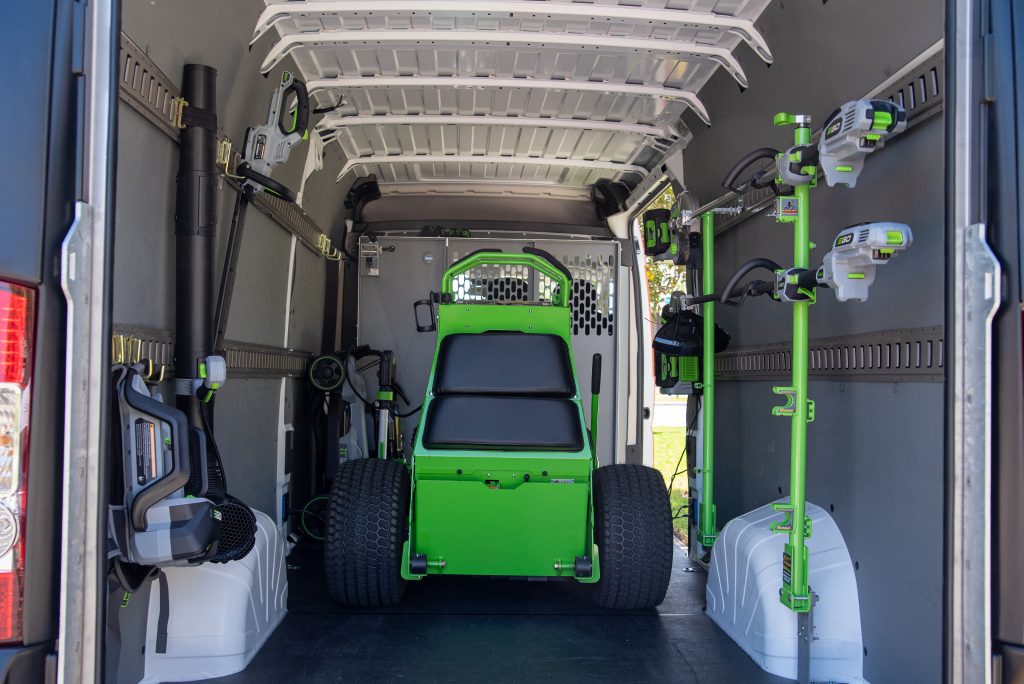 In true Chris fashion, there was one more surprise he revealed before our interview was over. Suntek will soon be offering a franchise model. With the introduction of new technology and concepts, including robotic lawn mowers and an app to schedule services, it was important to Chris that existing owners didn't lose out. Chris explains, "We want business owners in existence to have a way to adapt, rather than close. A franchise will enable them to move to a safer model and get ahead of the curve so they can grow their business, not lose out to what we're creating."
To learn more about this exciting disruption in our beautiful green spaces or to give Suntek services a try, contact [email protected]. You'll also be able to learn more about franchise opportunities in the coming weeks, if changing the world on a bigger scale is what you have in mind. Either way, this company is driving the kind of progress Lake Nona is all about, one lawn at a time.
Website: www.sunteklawncare.com

Latest posts by Lake Nona Social
(see all)