Mecatos is a family-friendly Colombian Bakery and Cafe specializing in a unique, delightful experience with delicious coffees, teas, bread, pastries, and assorted dessert options.
The Lake Nona area location will have an outdoor patio with a view of the lake located in "Nona Marketplace" 10783 Narcoossee Road, Suite 129, Orlando, FL 32832.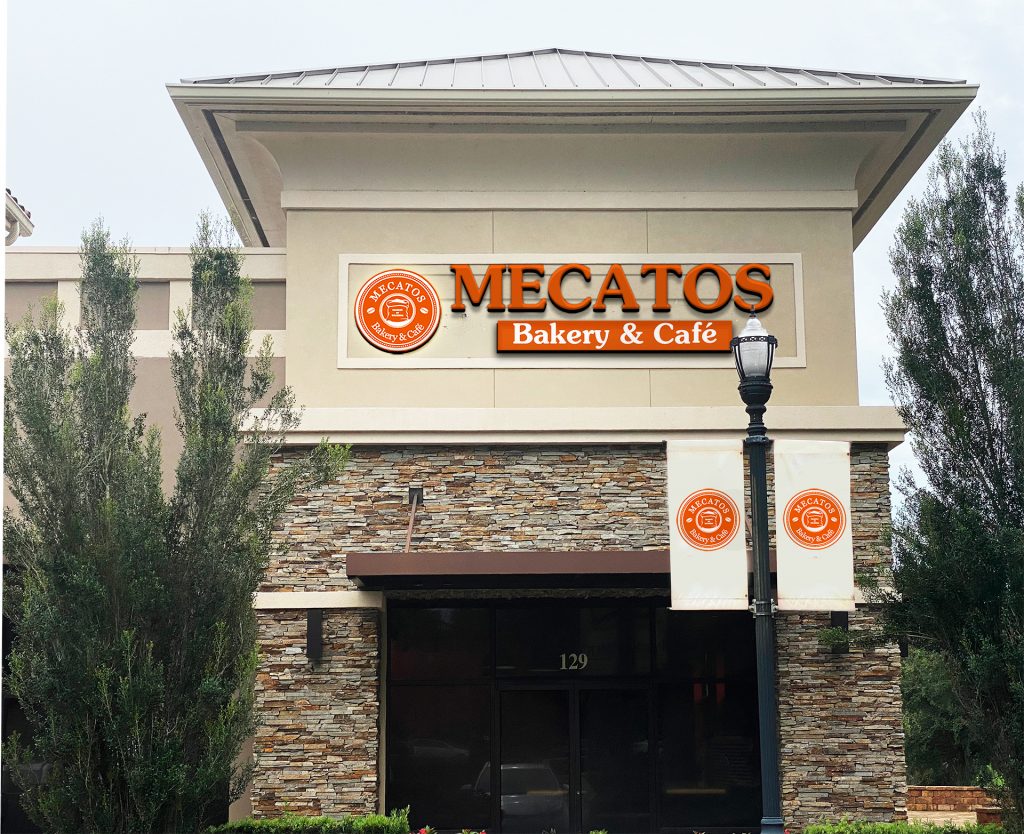 Mobile App:
You can order via mobile app, earn rewards every time you order & skip the line and pick up. The Lake Nona Location will have delivery available via UberEATS, GrubHub, and DoorDash.
Hot Bites, Pastries, and desserts:
Mecatos offer a variety of hot bites such as Stuffed Arepas, Empanadas, Colombian Hot Dogs, and Breakfast Sandwiches. Also, Over 50 types of bread, Pan De Bono, Pastries, and Cakes. All made from scratch in-house.
Assorted desserts:
Included in the picture are:
Strawberry shortcake: Vanilla cake slice filled with strawberry filling and topped with a strawberry and cream.
Bavarois cream cannoli: Cannoli chocolate-dipped shell filled with Bavarian creme
Black & White Cannoli: Cannoli shell filled with half chocolate and vanilla creme topped and topped with powder sugar
Oreo Cake: Layers of vanilla and chocolate cake filled with oreo cookie espresso creme
Brazo Gitano – Strawberry: Vanilla roll cake filled with cream and fresh strawberries.
Brazo gitano – dulce de leche: Vanilla cake roll filled with Dulce de Leche creme.
CHOCOLATE BERRY BASKET: Blueberry chocolate mousse filled in a chocolate shell basket.
PASSION FRUIT(MARACUYA) MOUSSE: Passion fruit/vanilla mousse layered with chocolate and topped with passion fruit pulp
MANGO FUSION: Mango and coconut mousse filled in a vanilla shell basket
STRAWBERRY BASKET: Sweet shell basket filled with Bavarian creme and topped with fresh strawberries
TROPICAL BASKET: Sweet shell basket filled with bavarian creme and topped with fresh fruit
Empanadas de Carne / Beef: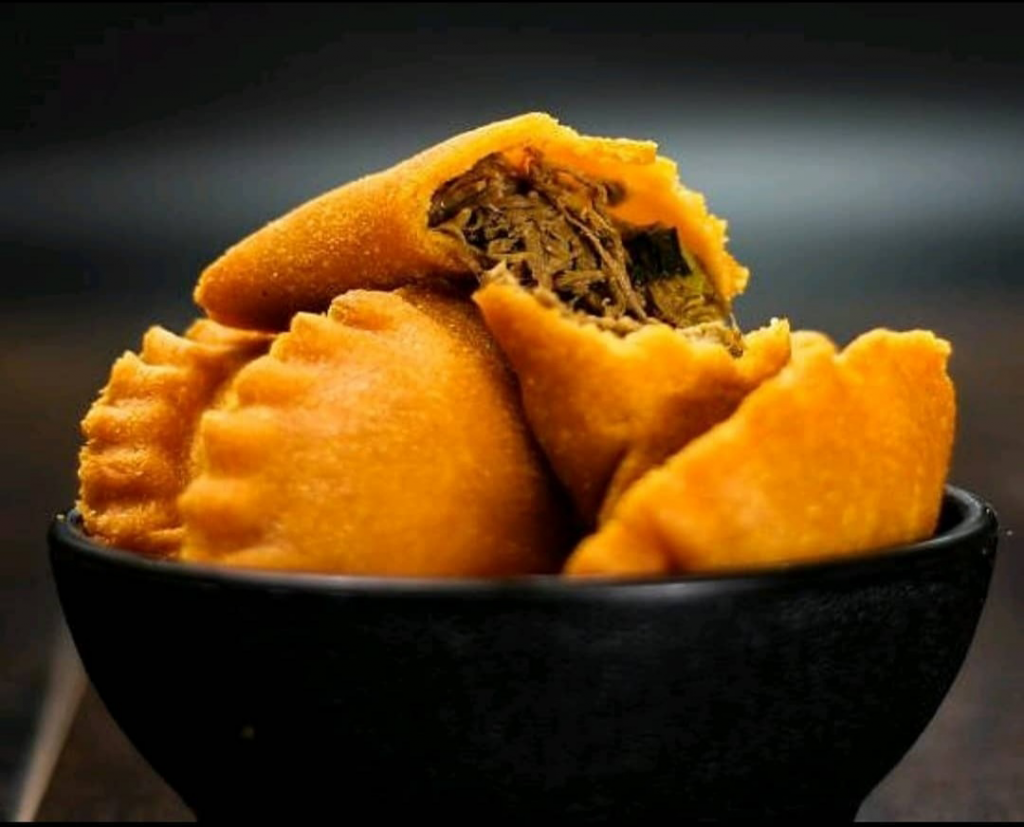 Empanada made of cornflour and stuffed with shredded beef, potatoes, and other deep-fried ingredients.
There will be many varieties of empanadas like chicken, cheese, and Hawaiian empanadas. 
Arepas Rellenas:
Arepa grilled and stuffed with cheese and your choice of beef, chicken, sausage, or mixed.
Breads: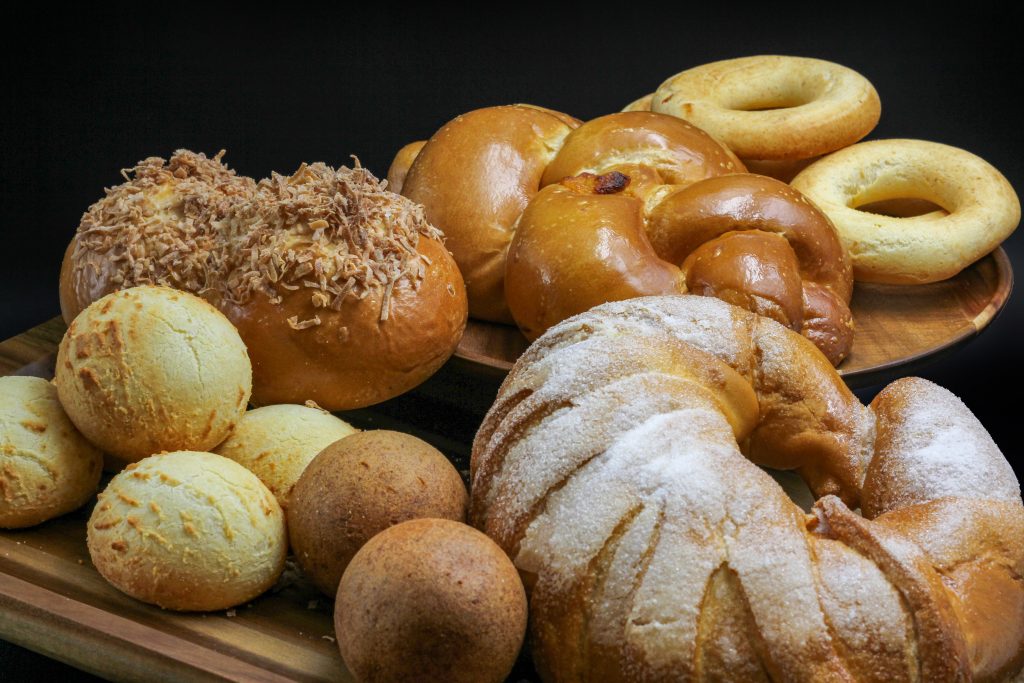 Pan de Bono: Our Pan De Bono is one of our most popular items. It is a dough made entirely of cheese mixed with a few other ingredients and oven-baked.
BUÑUELO /FRIED CHEESE BREAD: Our Buñuelo's is a dough made of entirely of cheese mixed with a few other ingredients and deep-fried. Buñuelo's have a crisp exterior and a delicious soft center.
Pan de queso / Ringed cheese bread: Our Roscas's is a dough made entirely of cheese mixed with a few other ingredients and oven-baked. Rosca's are very similar to our Pan de Bono, except the additional ingredients provide a different texture.
Pan Trensado / Braided Bread: Large braided loaf made from scratch daily. It contains flour, butter, eggs, white cheese, and a few other ingredients.
Roscon: Delicious homemade bread stuffed with guava, guava, and cheese, or arequipe topped with sugar and oven-baked.
Assorted Pastries: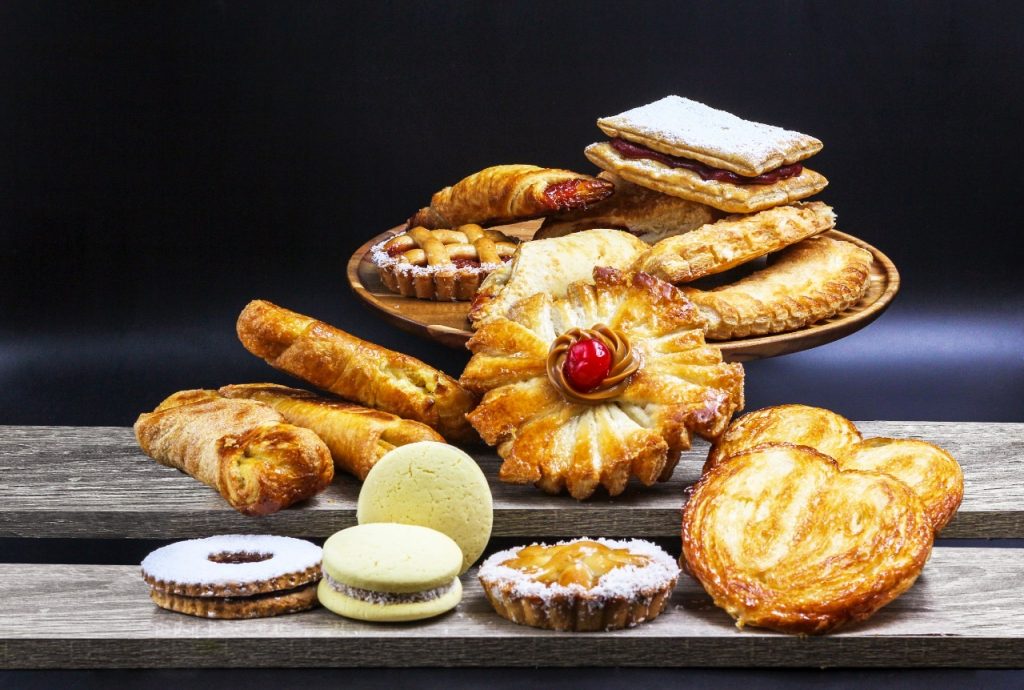 Quesitos: Pastry stuffed with cream cheese and sugar and oven-baked.
Guava and Cheese basket: Mini guava and cheese-filled pie basket topped with coconut
Alfajores: Dulce de Leche filled cookies with coconut flakes.
CORAZONES/ ELEPHANT EAR: Palmiers (elephant ears) are delicious popular puff pastry rolled in sugar and baked.
CHICHARRON/ GUAVA PASTRY: Puff Pastry stuffed with Guava filling, topped with sugar, and oven-baked.
Linzer Tart: Cookie filled with jam and topped with powder sugar
Drinks:
Coffee:
We Proudly serve Colombian Specialty coffee. Guaranteed fresh and over 25 beverages to choose from. Different types of coffee include Classic Latte, Mocha, Iced coffee, Cappuccino, Machiatto, Single or Double Espresso, Hot Chocolate, Colada, Cortadito, etc…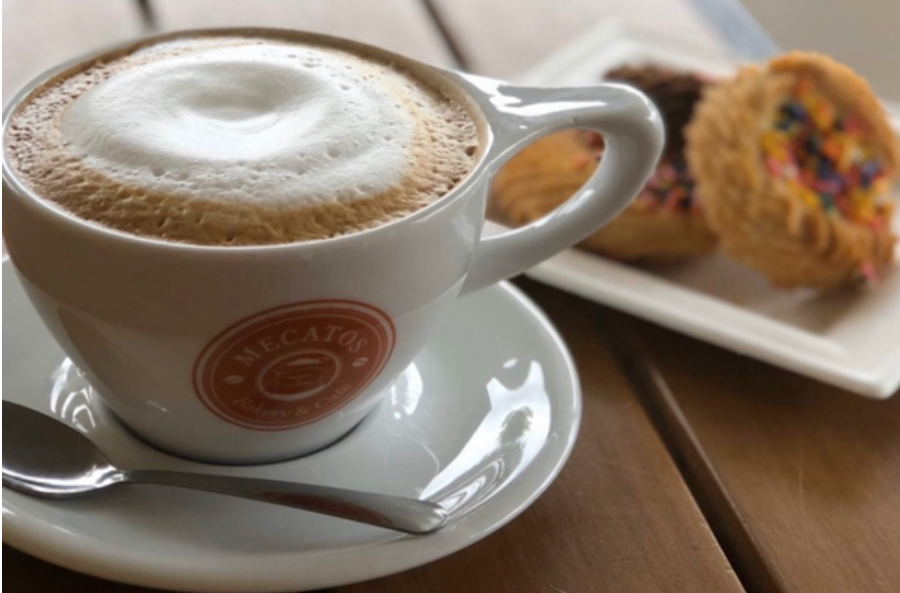 Smoothies:
We offer different types of smoothies: Passion Fruit, Guanabana, Blackberry, and Orange.
Advertise with Lake Nona Social – Click Here

Latest posts by Lake Nona Social
(see all)