Lake Nona Becomes a Must-See Destination for Art Lovers With Sculptures from One of the Largest
Private Art Collections in the World and New Hotel with 500 Artworks
Lake Nona, Orlando, a thriving destination attracting creatives and artists from around the world, is widely regarded as a "smart city with soul" that boasts internationally acclaimed and local art. Now, adding to the richness of its public art program, the destination is unveiling its newest and most esteemed project to date.

Today, a 50,000 square-foot Lake Nona Sculpture Garden debuts as an enchanting tropical enclave
brimming with lush landscaping and a definitive collection of eight world-renowned sculptures, including
one of the most recognized sculptures in the world, the iconic Charging Bull by Arturo di Modica, to
create an outdoor art gallery.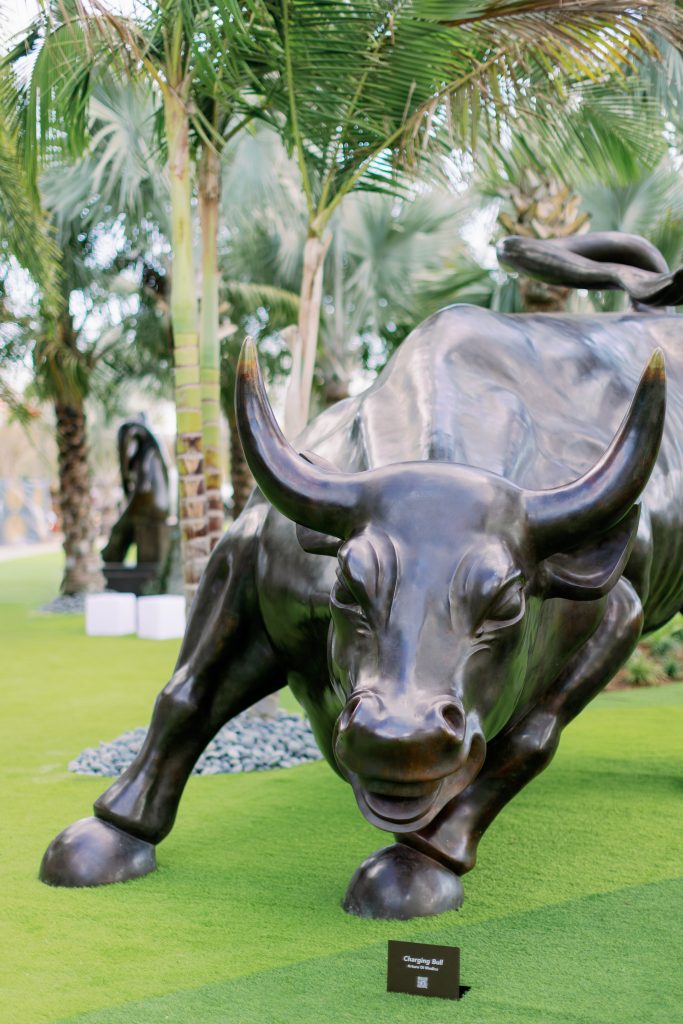 Together with the highly anticipated opening of Lake Nona Wave Hotel, set to become one of the most
impressive experiential hotels in the nation with over 500 pieces of art, the destination will rival the
country's leading art meccas.

Lake Nona Sculpture Garden

At the foothills of the newly opened Lake Nona Wave Hotel, the Sculpture Garden is an outdoor space
designed for the exploration and discovery of a distinguished selection of sculptures from one of the
world's largest private art collection, The Lewis Collection.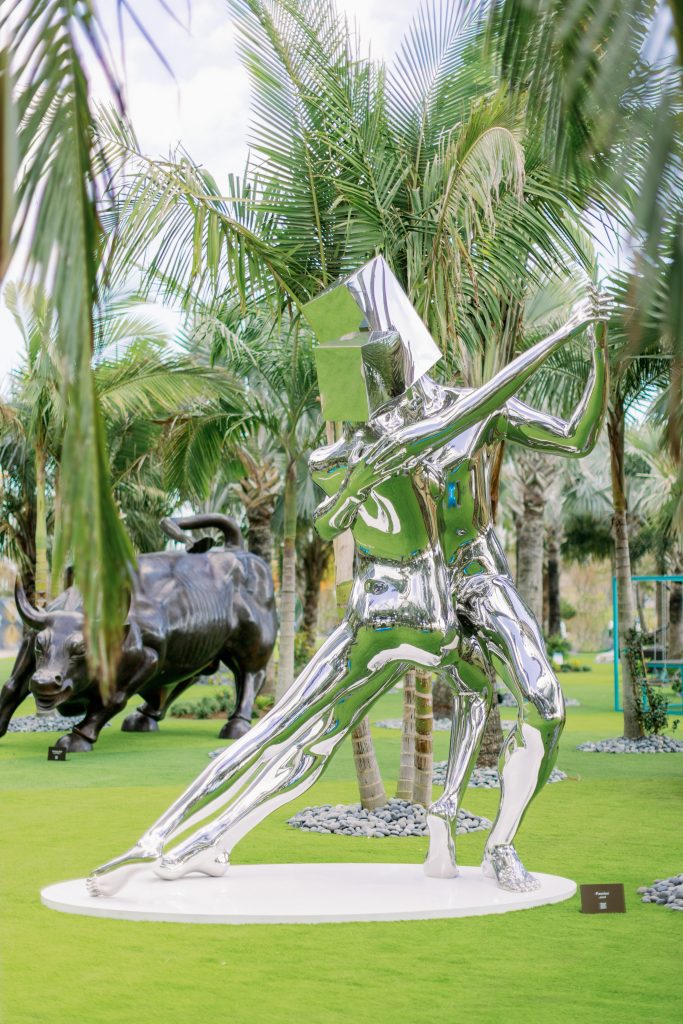 An inviting canopy of verdant palms and fragrant flowers surround meandering walking paths through
the garden's collection of eight sculptures such as the legendary bronze Charging Bull by Arturo di
Modica, one of the greatest sculptors of the modern era; Mother and Child and Upright Motive by Henry
Moore, best known for his enormous bronze masterpieces; Leda and the Swan by Fernando Botero,
Postmodern Man by Eric Goulder, Jeté II by Enzo Plazzotta and Cloister Conspiracy and The Don by Philip
Jackson. The exhibit also features four pieces by local internationally acclaimed artist JEFRË, including
Faith, Empowerment, Time, and Passion that were recently featured in his applauded show at the
Orlando Museum of Art.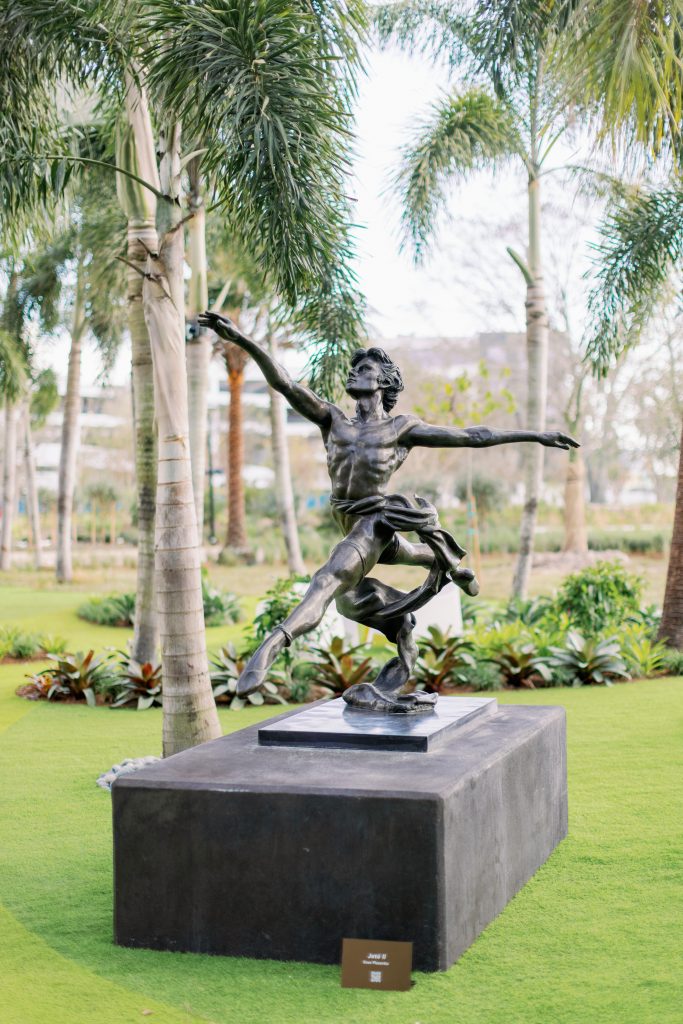 "The caliber of artwork featured in the Lake Nona Sculpture Garden is unlike anything else in the
Southeast," said Orlando Museum of Art Director and CEO Dr. Aaron H. De Groft. From Charging Bull by
Arturo di Modica to Mother and Child by Henry Moore, these major and internationally important artists
and masterworks of sculpture add so much dimension to the art landscape of Central Florida. Like the
Orlando Museum of Art, Dalí Museum in St. Petersburg or the Ringling Museum of Art in Sarasota that
also has a large outdoor sculpture collection, Lake Nona is a must-see destination for art lovers."
The inviting and walkable green space was designed by Lake Nona's Director of Landscape Architecture
Jeff Thompson, former landscape architect at Walt Disney World. Bringing visitors on a meandering
journey, the garden blooms with a canopy of nearly 300 hand-selected palm trees across six species
chosen for their unique features and arranged in waves of foliage as a nod to the curves of the hotel
rising overhead.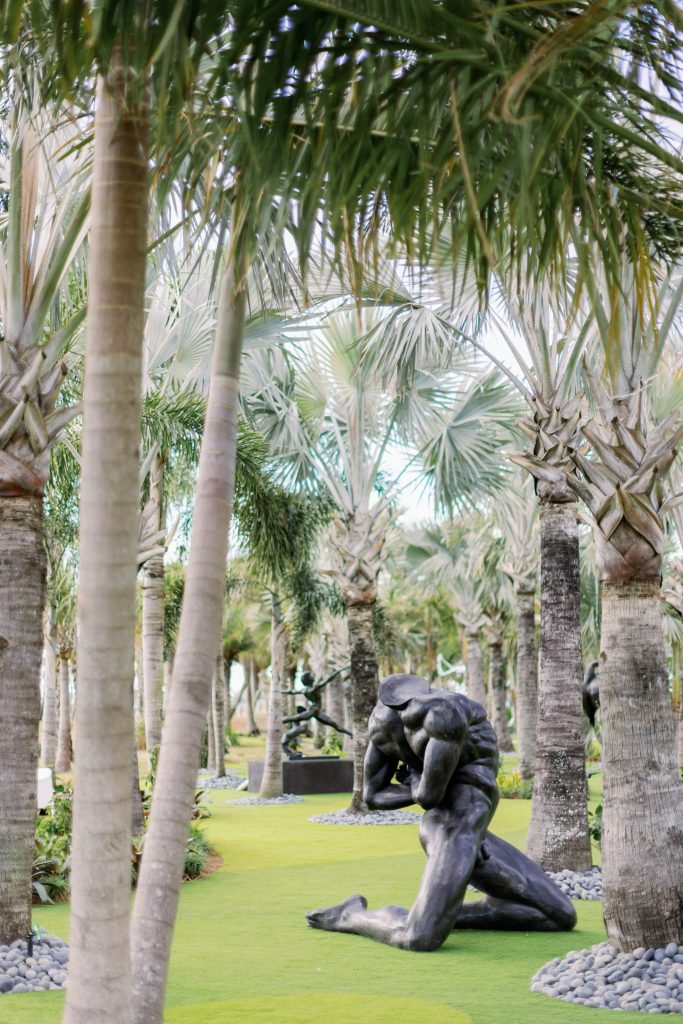 "Lake Nona Sculpture Garden is a place ripe for discovery," said Lake Nona Director of Landscape
Architecture Jeff Thompson. "From the variety of Florida-grown palms to the selection of plants and
flowers, everything is designed to showcase the artwork. The landscaping has been meticulously
planned so guests can discover the sculptures as they walk through the garden. You never know what's
behind the next tree or flower bed."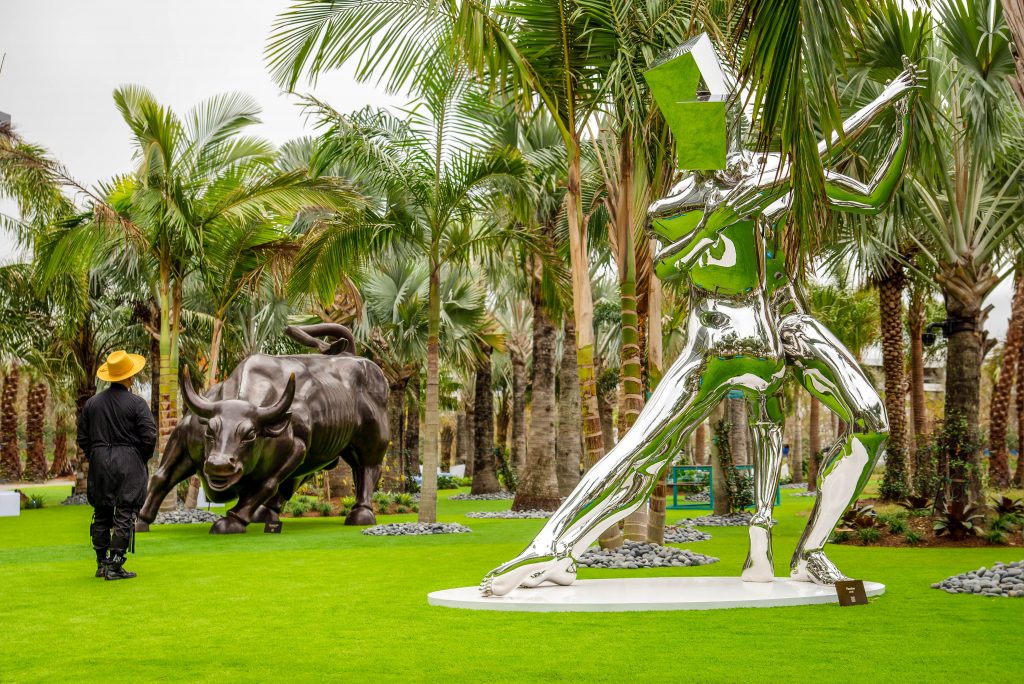 In addition to palms, the garden features climbing vines, fragrant shrubs including ylang-ylang, gardenia,
and night-blooming jasmine that will rotate seasonally. As the sun sets, the garden comes to life with a
coordinated orchestra of multi-hued lighting elements and special night-blooming flowers.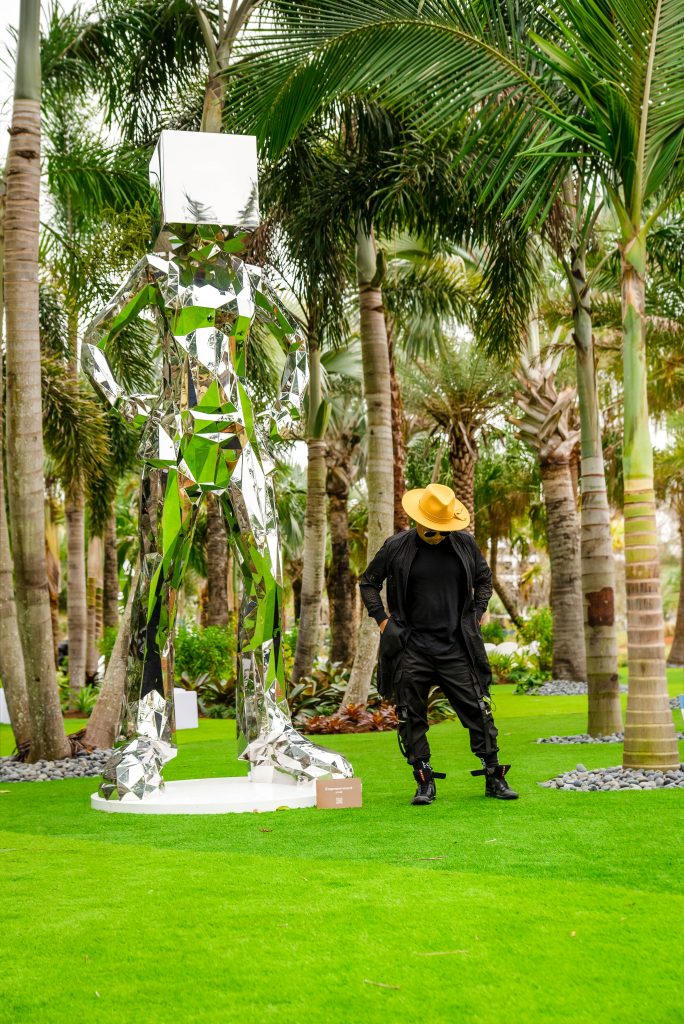 "We see this space as an extension of the hotel – an outdoor living room," said Lake Nona Wave Hotel
General Manager Suzie Yang. "It's a truly one-of-a-kind location for weddings, special events, and so
much more. Just like the other iconic art installations in Lake Nona, we can't wait to see the Sculpture
Garden becomes a backdrop for guests celebrating life's milestones.

Upcoming Event: Asian Food + Culture Festival
January 29th, 12pm to 4pm – Click Here to Buy Tickets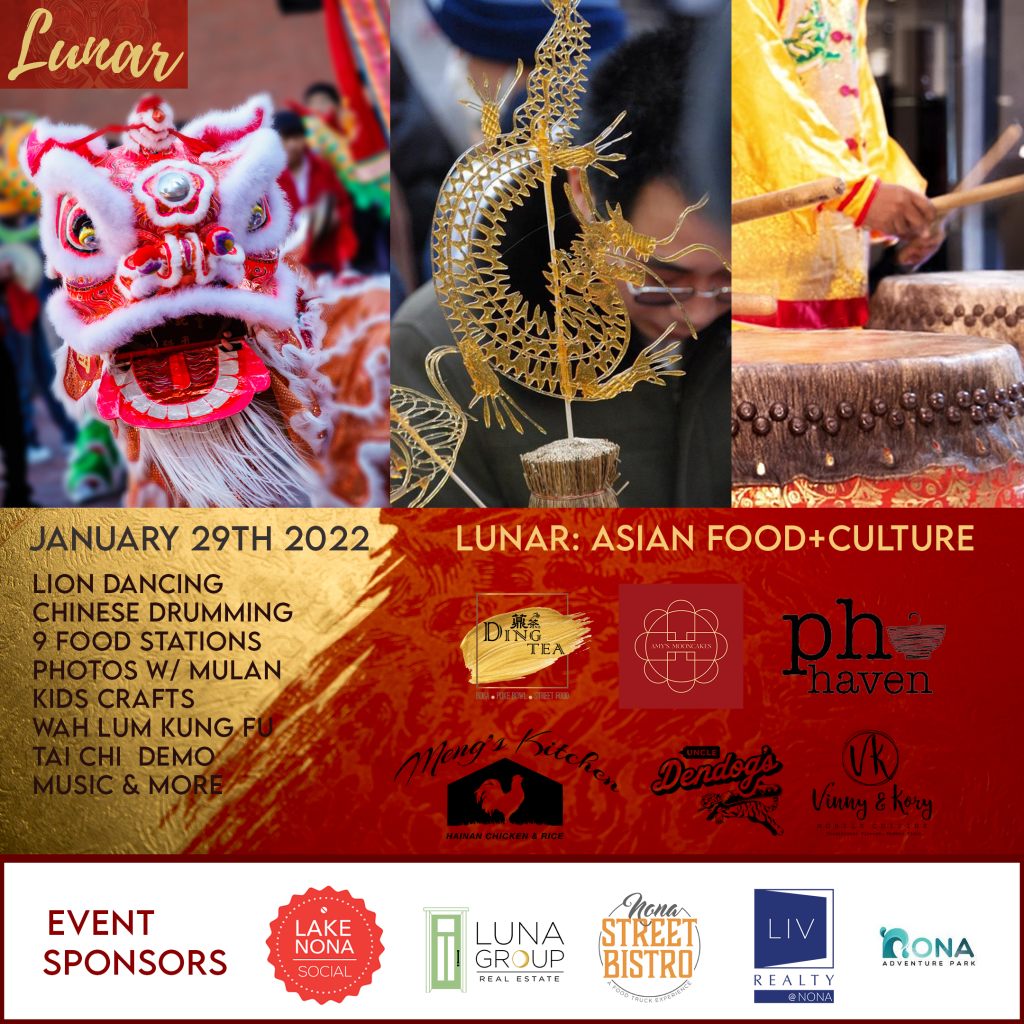 Latest posts by Lake Nona Social
(see all)