What is Orangetheory Fitness?
Orangetheory is a 1-hour full body workout, focusing on individuals achieving optimal heart-rate levels to attain an extra calorie burn for the next 36 hours. We integrate three main components – Strength, Endurance, and Power. The Orangetheory Fitness workout provides a 5-zone heart-rate based interval training in a personalized group environment.
Orangetheory Fitness has grown to be known as "the best one- hour workout in the country" by The New York Times, The Today Show, Shape Magazine, and Men's Journal.
Heart Rate Based Interval Training
Orangetheory Fitness uses heart-rate monitors to coach each individual into specified zones throughout the workout. By doing so, we kick-start your metabolism and enhance your energy levels, thus creating the afterburn. Orangetheory members can burn anywhere between 500-1000 calories during one 60-minute class.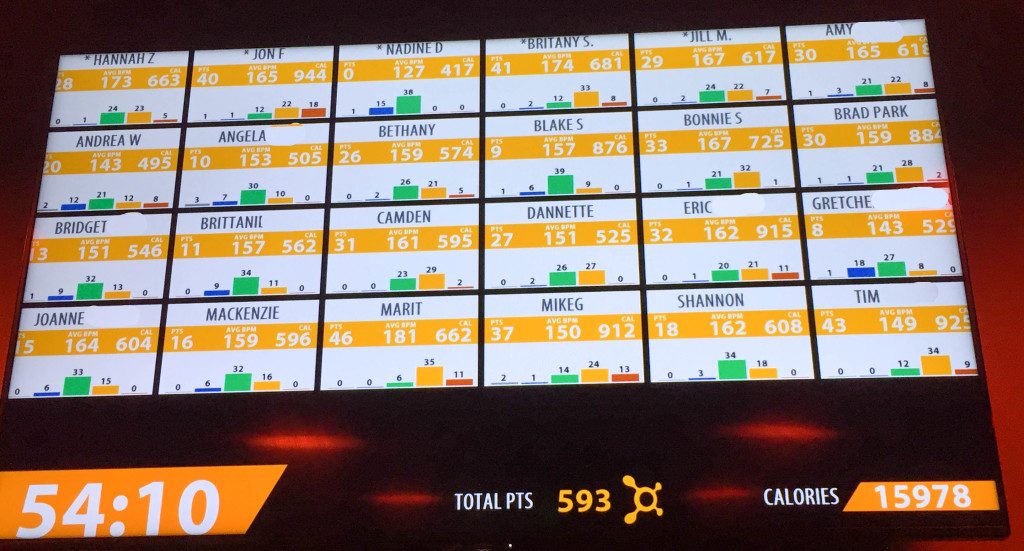 Orangetheory Fitness focuses on 3 of the 5 heart-rate zones. These zones are determined based on your individual max heart-rate. Our first focus is the "Green Zone", also labeled the "Endurance Zone". The majority of your workout is spent in this zone. Our next and main focus is the "Orange Zone". Ideally, you'll want to spend at least 12 minutes of the class in this zone. By doing so, we boost your metabolism for up to 36-hours causing you to continue burning calories post workout. This is called the "Afterburn"!
Coach Support
Throughout every 60- minute class, you will get the privilege of having a Certified Personal Trainer present to ensure there is no over or under training. Coaches assist with demonstrations, modifications, & challenges at every turn. They also motivate and guide you making sure to maximize your experience and optimize results!
What Do You Burn for?
Fat loss, proliferation in endurance, and an increase in power and strength are a few of the many pay-offs you can expect to see after attending three to five sessions per week!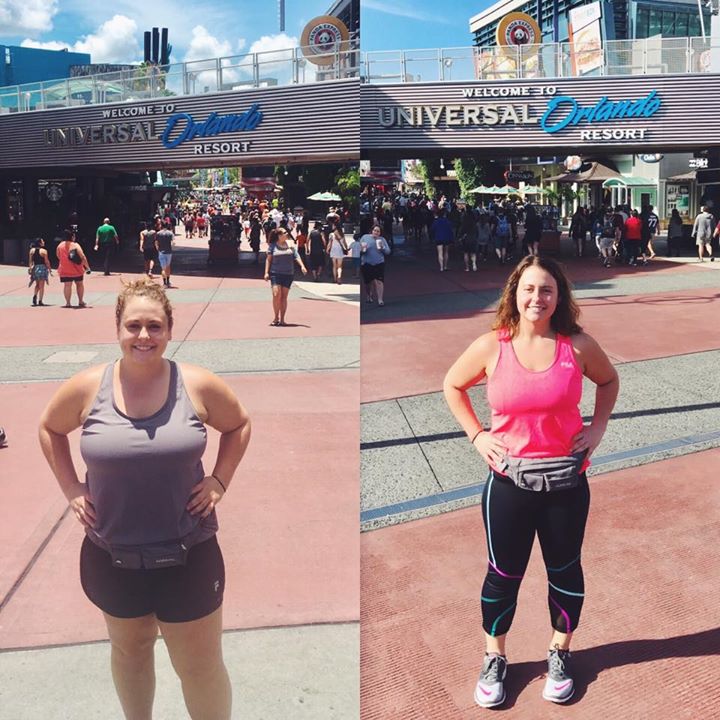 Meet Britney Bi., a local member who is down almost 70 pounds since she started Orangetheory Fitness in June 2016! She's one of Orangetheory Fitness Nona's committed members who continues to PUSH through and meet her goals – including running her first 5k last year! She is one of the many members who continue to see progress along their health and fitness journey.
Our Nona Studio
Orangetheory Fitness strives to maintain top-of-the-line equipment, motivating music, and encouraging group personal trainers to get you through the best 60-minute workout in town!
Our Nona studio has 13 weight-floor stations with TRX suspension training and dumbbells, 13 indoor water rowers, and 13 treadmills; all designed to fit a maximum of 39 people. We also provide separate women and men restrooms and 2 showers with changing rooms. You can expect to encounter a friendly, welcoming and knowledgeable staff committed to supporting and celebrating you as you achieve and exceed your goals!

Latest posts by Lake Nona Social
(see all)