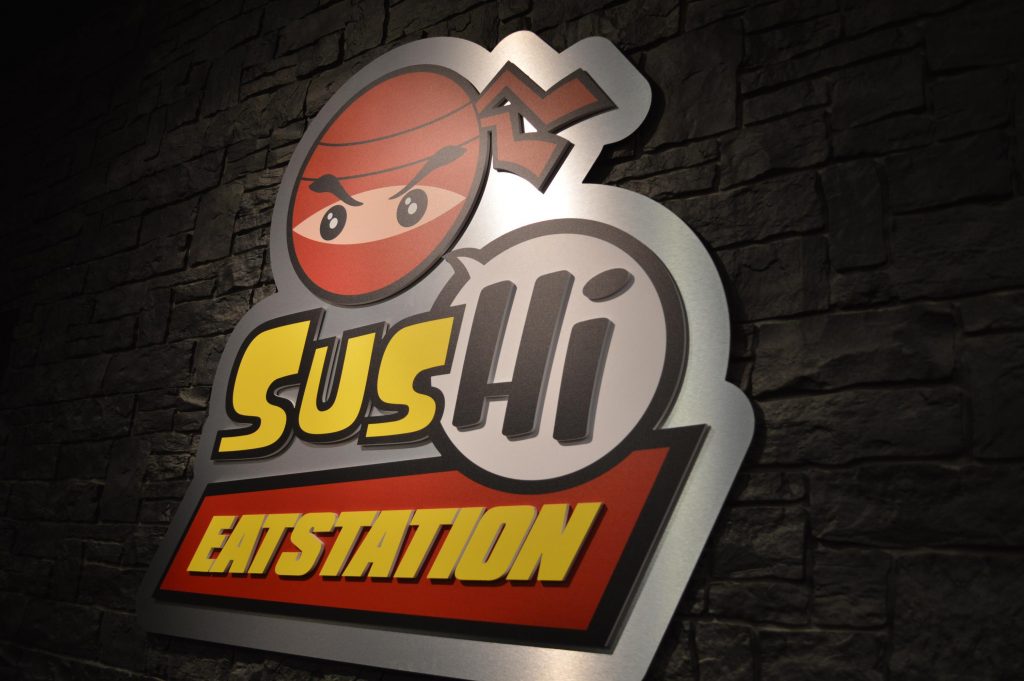 Sus Hi Eatstation (Nona Dojo, LLC is the entity) is now leasing space at Lake Nona Village (former space of Maki Sushi ). They will be occupying 1,607 SF between Pig Floyd's and Seacoast Bank with plans to open this October.
Reported by Kyle Arnold – Orlando Sentinel
Sus Hi Eat Eatstation is the ninja-themed restaurant started by Robert Ly and wife Teresa Tran. The menu consists of sushi and bowls and customers can create their own rolls and dishes.
"We've been working on these two for a while," Tran said. "We'll get these two done and then maybe we'll start looking for other ones."
The original location is across from the University of Central Florida at 448 N. Alafaya Trail. They also recently opened a new location in Altamonte Springs at 380 State Road 434.
Sus Hi Eatstation has also made a splash on social media with goofy videos and a light-hearted culture at the restaurant.
With the Lake Nona location, Sus Hi Eatstation is taking a 1,607 square foot location. The spot at Lake Nona Village is the former home of another sushi restaurant, Maki Sushi, which recently closed.
Read more –>> http://www.orlandosentinel.com/business/consumer/os-sushi-eatstation-lake-nona-20170608-story.html

Latest posts by Lake Nona Social
(see all)