The Watercrest Senior Living in Lake Nona celebrated a resident's 100th birthday on Saturday.
Margaret Kent, who friends refer to as Peggy, rang in her birthday with music and brunch, surrounded by friends, family, and her favorite therapy dog, Missy.
A World War II Air-raid, who helped civilians find shelter during air attacks, Peggy spent her younger years in Norfolk, England.
A few years later, Peggy moved to Germany to join the German Red Cross.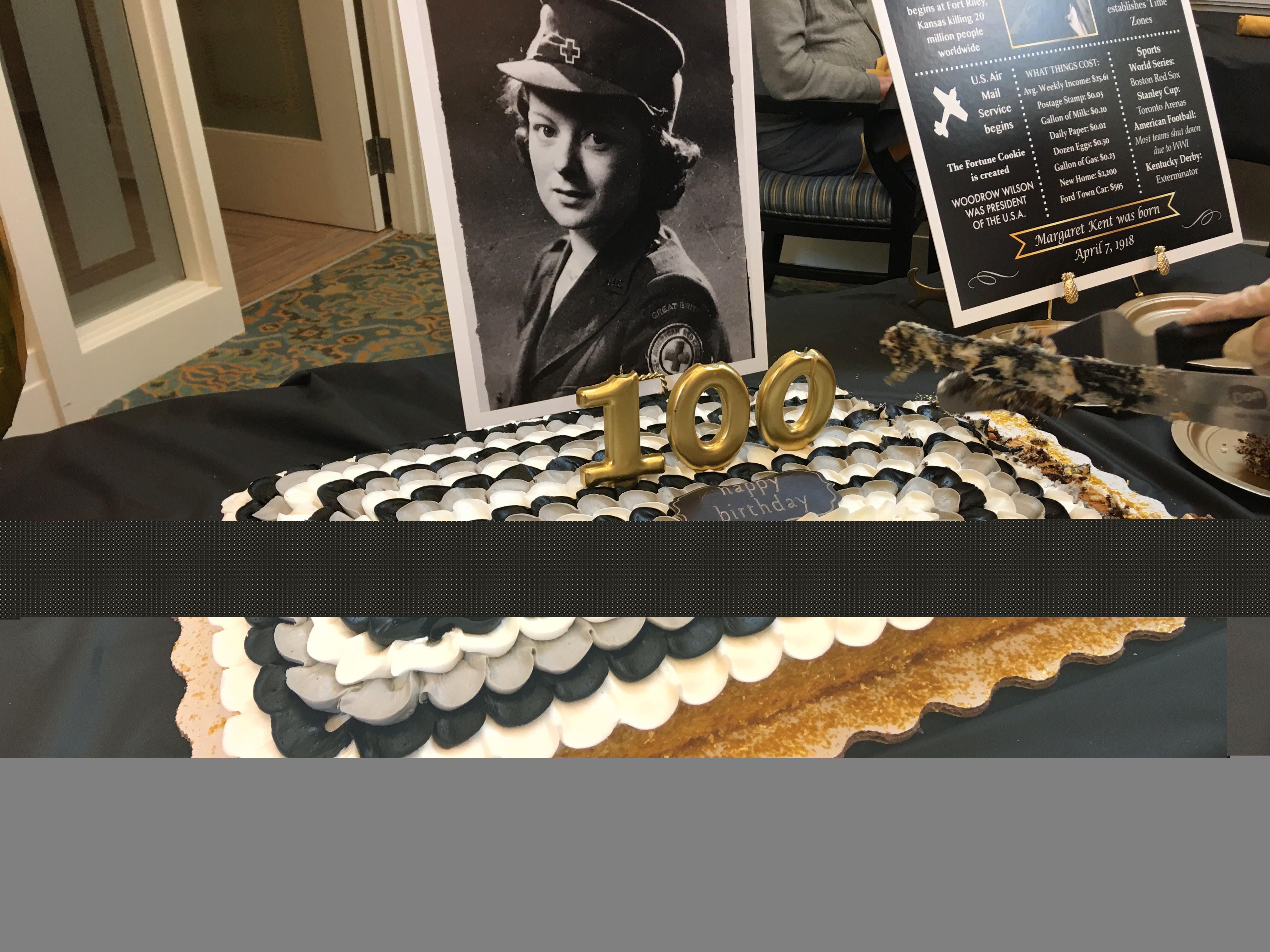 It wasn't until she was in her 30's when she landed in the United States and found her passion in theater set design.
Today, Peggy has two kids and two grandkids.
Her granddaughter, Stephanie Kent, said it's her grandmother's fighting spirit that keeps her going.
"My Grandmother never complains, she will never talk about anything she's feeling negatively. She's always 'fine,' that's her big thing."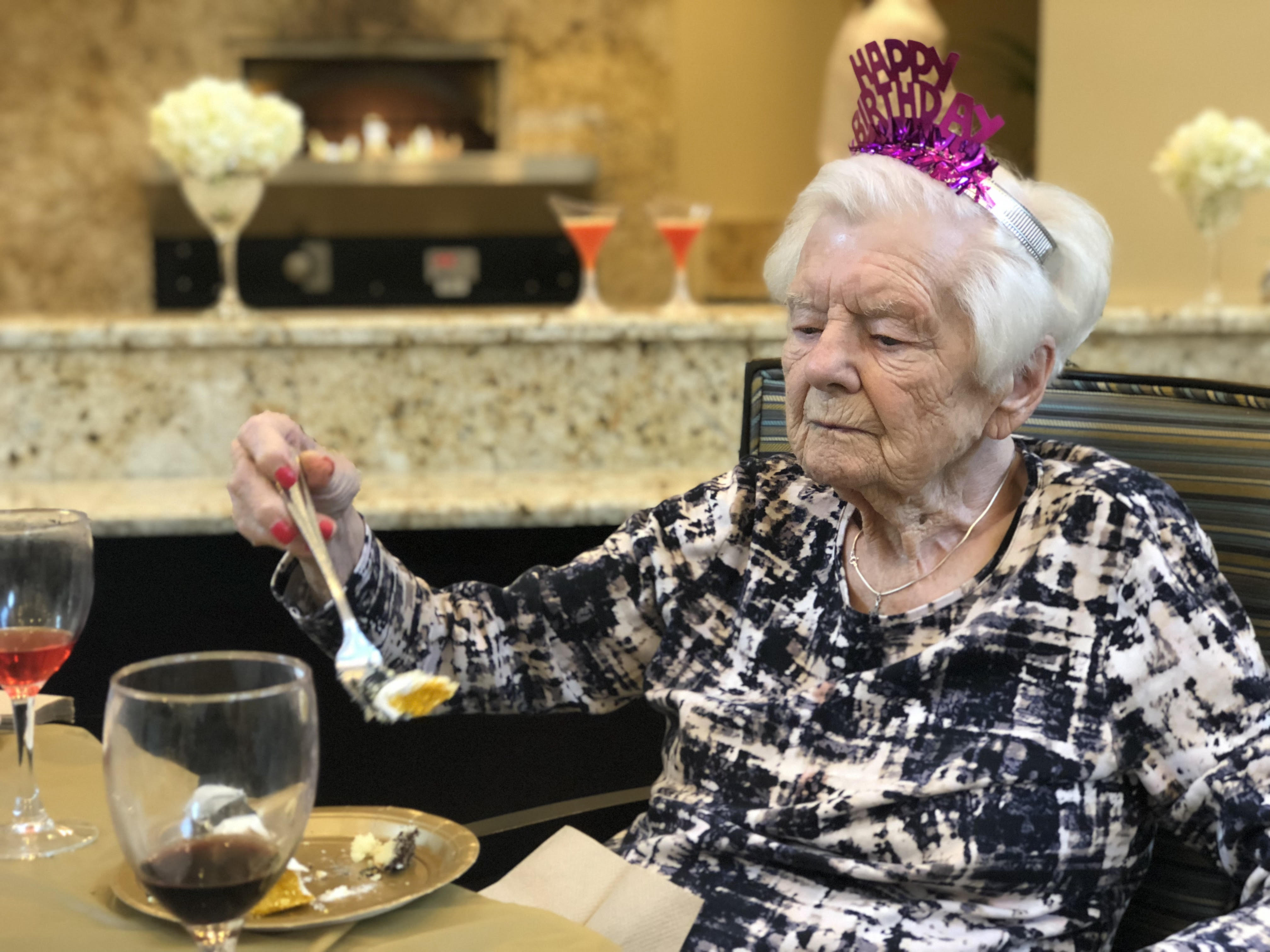 A two-year resident at the Watercrest Senior Living, Peggy is also known for her love of animals.
"From birds to dogs, to snakes, Peggy is an animal lover, so we decided to bring Missy, the therapy dog. She lights up when she sees Missy." Said Donna Lovasco, the program specialist at Watercrest.
Family and friends who celebrated the milestone with Peggy said she loves her red wine, English tea, and all things British.

Latest posts by Mona Howe
(see all)