Recently an article came out in  Time Magazine that said "nearly 60% of Americans daily calories come from ultraprocessed foods". Does that not blow your mind? Over half the food we eat daily isn't even food, but food substitutes, fillers, flavorings and other things you probably wouldn't stock your pantries with.
And speaking of "franken-foods", Easter is right around the corner, which means there will be a lot of unnaturally pink, yellow and green foods being passed around and gobbled up. But your Easter Day celebration can go on with delicious whole foods that are naturally green. Like these oh-so-good for you Peppermint Cream Cakes!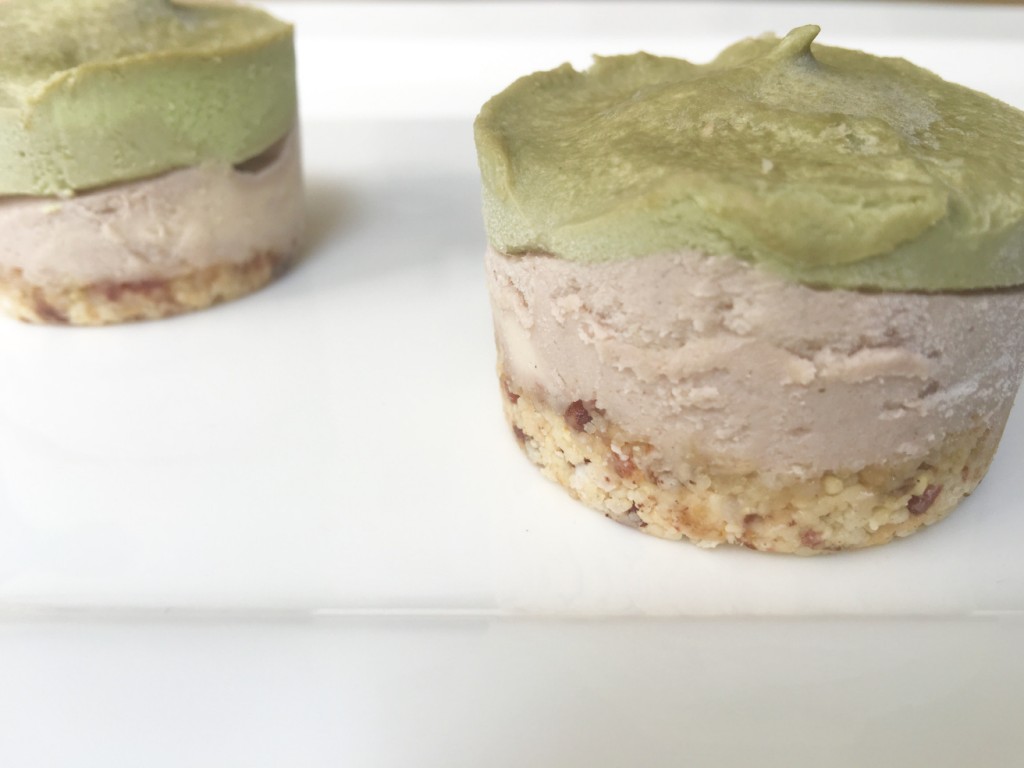 What makes them so awesome? Well with just a few whole food ingredients like cashews, coconut butter, and bananas, you have a dessert that's actually good for you! [Keep reading for some of the benefits of these whole foods or jump ahead to the recipe down below].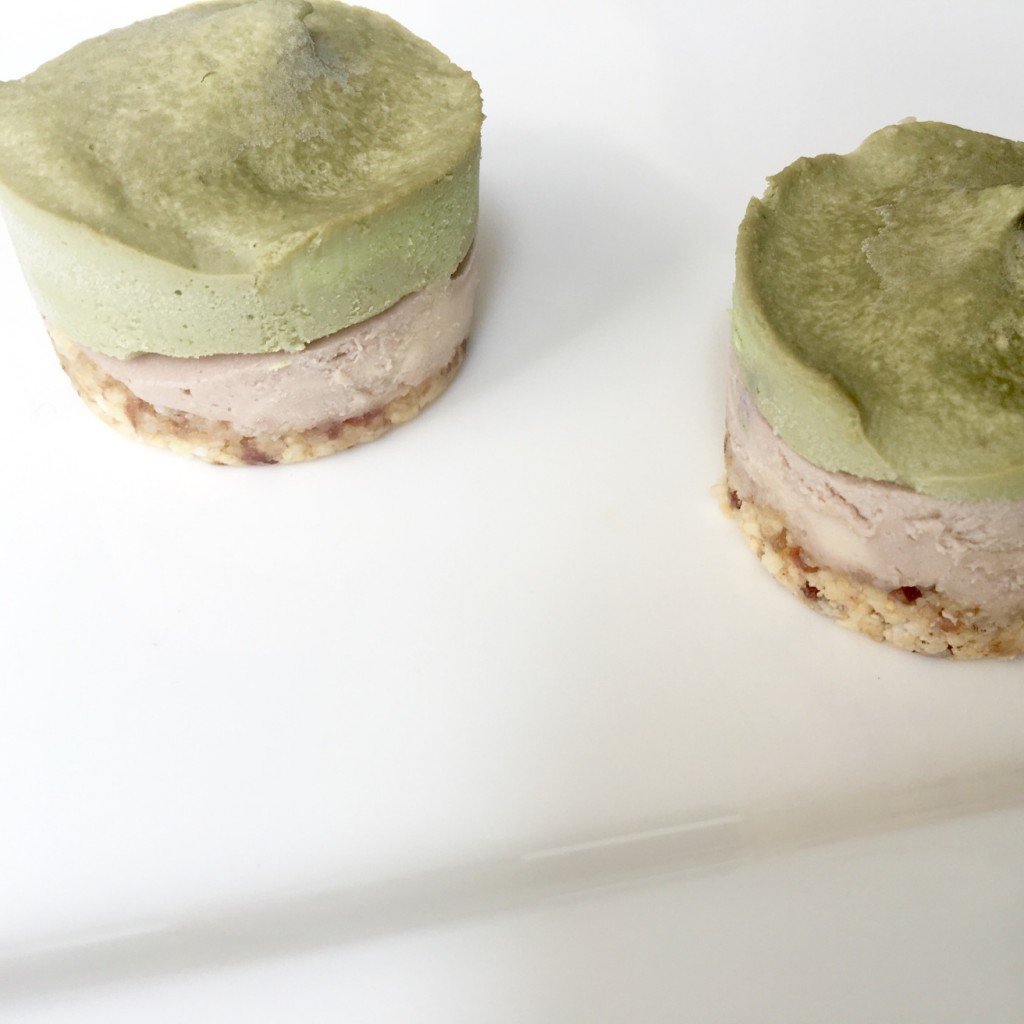 Cashews (substitute macadamia nuts if you're paleo) are packed with copper, manganese, mangnesium, phosphorus, vitamin K. What does that mean for you? These beauties are a monounsaturated fat that help to lower triglycerides (associated with heart attacks). The magnesium  is good for lowering blood sugar and preventing migraines… not too shabby, right?
Dates? Well, dates are a packed with fiber, energy boosting carbs, iron and even more potassium than bananas. And what does all that do for you?  That means some healthy pooping, a help for those who are anemic, and great for weight loss.
And what about coconut butter? It's full of fat, right?  Yup! Deliciously good for you fat that actually boosts your metabolism and strengthens your immunity while destroying bacteria, fungi, and other viruses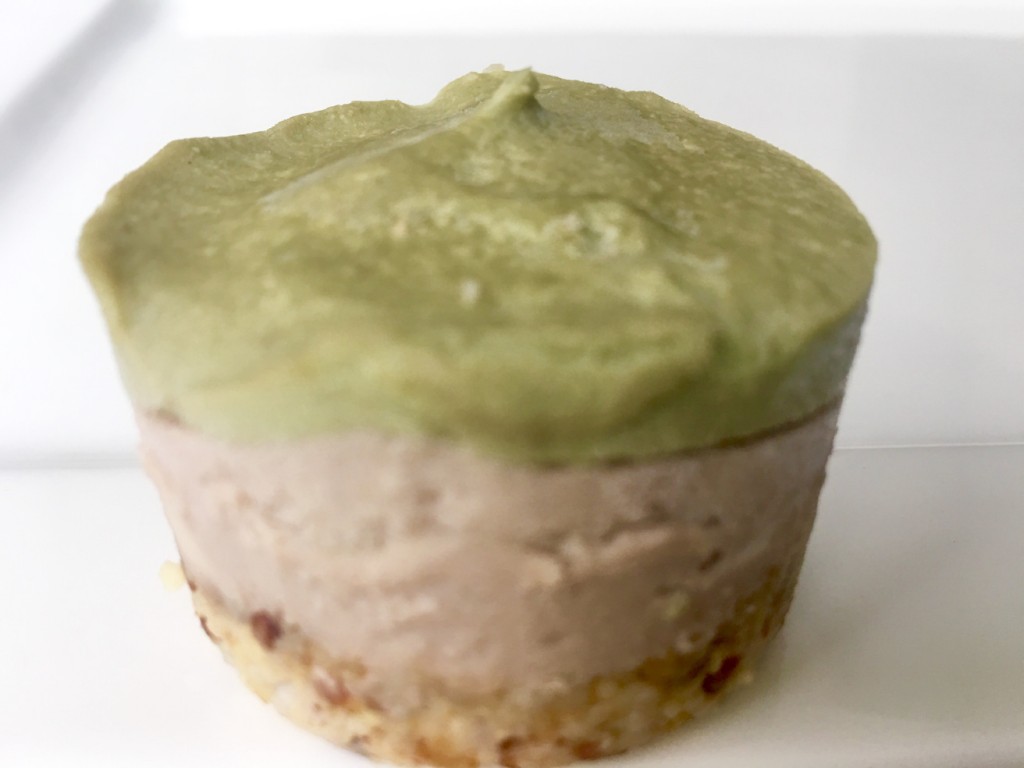 Peppermint Cream Cakes
Ingredients:
Crust:
1/2c cashews

1/4c coconut shreds

4-6 dates (sub 3T maple syrup)
Mint Layer:
1/2c macadamia nuts (soaked)

1/4c coconut butter

1/2 banana

1/4c coconut water (or

non-dairy milk

)

1/4-1/2t peppermint oil

a few spinach leaves (for color; try a splash of beet juice for pink cakes instead)

optional stevia or 2-3T maple syrup to sweeten
Cream Layer:
1/2c macadamia nuts (soaked)

1/4c coconut butter

1/2 banana

1/4c coconut water (or

non-dairy milk

)

1/2t vanilla extract

optional stevia to sweeten
Directions:
For the crust, you'll want to pulse together the cashews and coconut shreds until you have a fairly ground flour. Then one by one, add the pitted dates until the mixture begins to clump together. At this point, you can press the "crust" mixture into a springform pan.
Next, take all of your "cream layer" ingredients and place them in a blender. Blend until you have a nice creamy consistency. Pour the cream on over top the crust, but leave room for the mint green layer!
For the final layer, place all of the "mint layer" ingredients into the blender and blend until smooth. Pour the final layer over the cream layer. Now place your springform pan(s) in the freezer to firm up.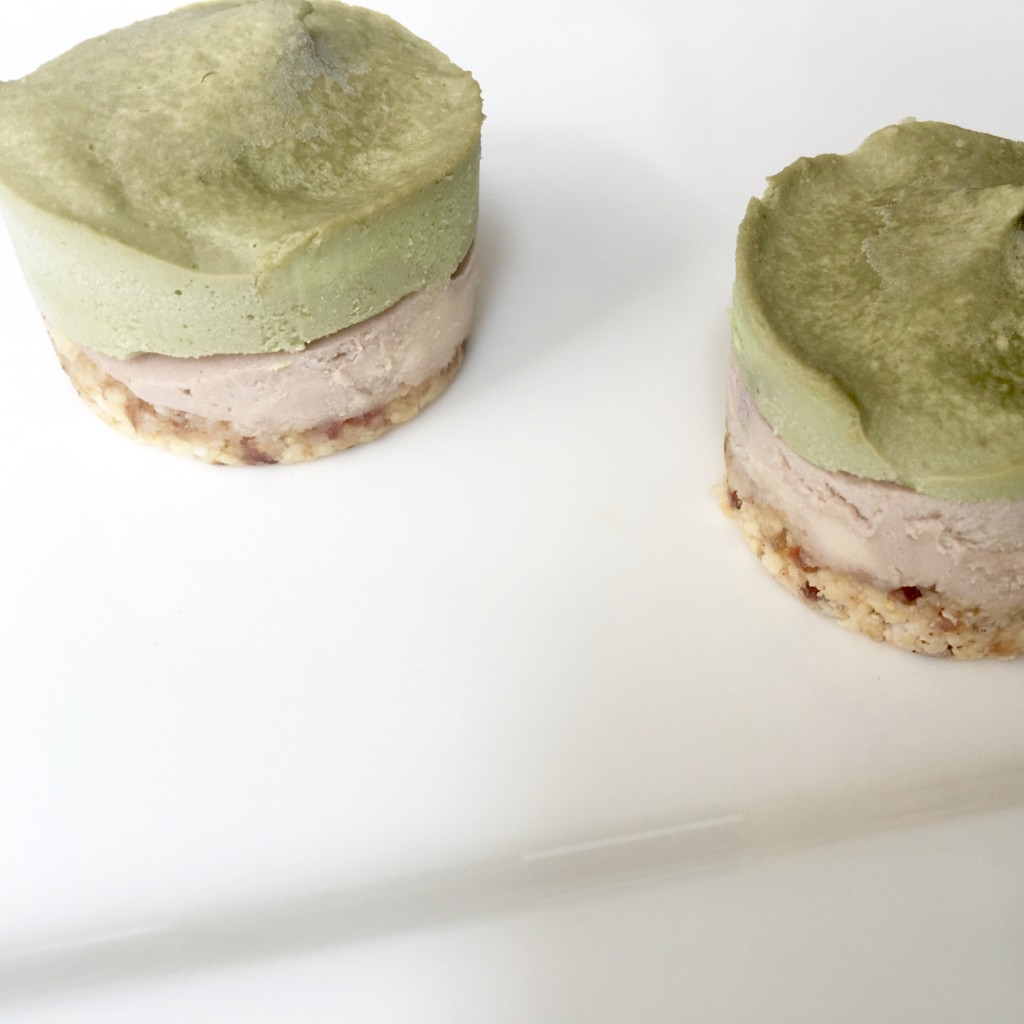 Remove the pan 10-15 minutes before serving for the right consistency! How simple is that? Just a few whole foods for an awesomely delicious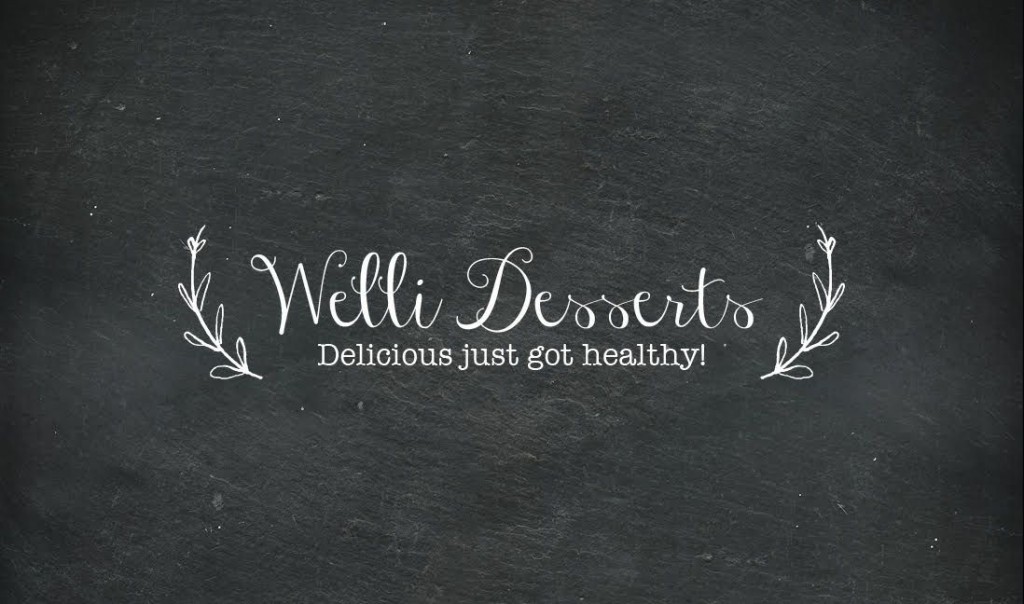 Latest posts by Lake Nona Social
(see all)