Lake Nona foodies and fellow gastronomes! It's your friendly neighborhood blogger, and I'm absolutely thrilled to share some exciting news with you today. Brace yourselves because we're about to embark on a culinary journey like no other. Lake Nona's dining scene is about to get a whole lot more exciting with the grand opening of Nami, a contemporary Japanese restaurant and cocktail bar that's set to redefine our dining experience.
A Hidden Gem in Lake Nona
Nami, brought to us by the talented team at Tavistock Restaurant Collection (TRC), is discreetly tucked away on the west side of the cutting-edge Lake Nona Wave Hotel. It's an intimate 67-seat dining room that will captivate your senses from the moment you step in. The design is modern and transformative, creating the perfect setting for both dinner and drinks.
Two Unique Dining Experiences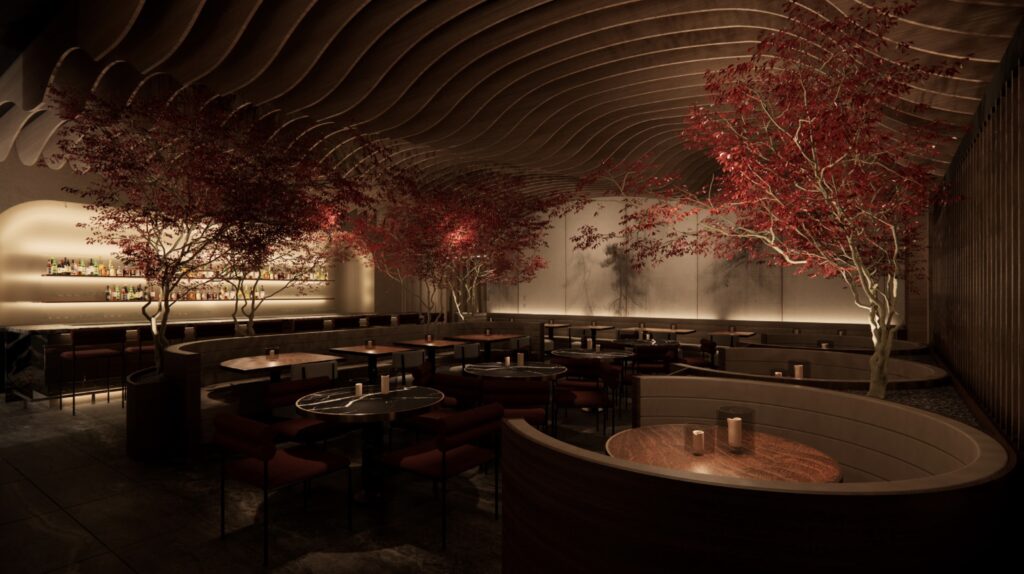 One of the standout features of Nami is its dual personality. It offers two distinct dining experiences. First up, we have the exclusive 10-seat omakase counter known as "The Omakase Counter at Nami." This is where you can immerse yourself in a personalized culinary journey guided by the masterful chefs. Trust me; it's an experience you won't want to miss.
Culinary Artistry at Its Finest
Nami's culinary team is nothing short of extraordinary. With culinary director Freddy Money, senior culinary director Eli Kaimeh, corporate pastry chef Stuart Whitfield, and vice president of food and beverage Michael Ferraro leading the charge, you can expect nothing but culinary excellence.
The menu is a testament to their dedication to precision and extravagance, offering dishes that are simple yet sharp and precise. From Snax|Stix to shareables like Lobster Donuts and Tuna Pizza, each bite is an adventure in taste. Larger format dishes like Whole Lobster and green miso-dressed Lamb Chops strike the perfect balance.
The Omakase Experience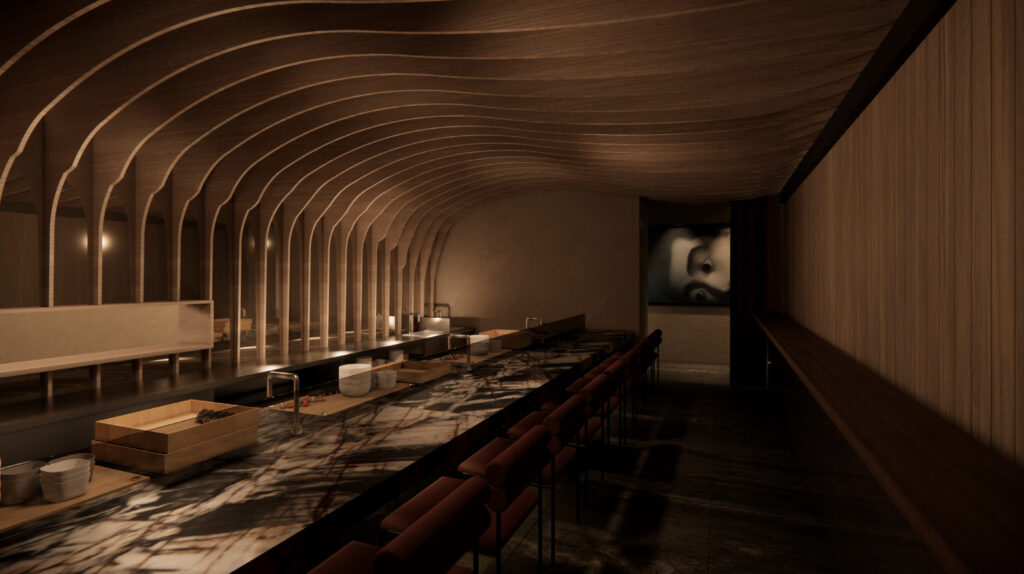 For those seeking a more exclusive adventure, the Omakase Counter at Nami is the way to go. With a menu specially crafted for the evening and available for up to 10 guests, this is dining at its most intimate. Advance booking is required, and you can even enhance your experience with expertly selected wine and beverage pairings.
Cocktails that Dazzle
Nami's beverage program is equally impressive, with cocktails that add their own element of color to the experience. From Ivory to Clear and Blush, there's a drink to suit every palate. The highball cocktails, made with the Suntory Toki highball machine, are a must-try. And don't miss the inventive cocktails with housemade syrups and compounds that add a sensory element to the experience.
Elegance in Design
The architecture of Nami is a sight to behold, with unique design elements like a backlit wood-slate ceiling and Japanese maple trees that anchor the dining room. The sleek bar serves as the perfect focal point, making you feel welcome from the moment you arrive.
Opening Details
Nami will be open at 5 pm from Wednesday through Sunday. The last dinner seating is at 10 pm on Sunday, Wednesday, and Thursday, and 11 pm on Friday and Saturday. Plus, there's an abbreviated late-night menu available after the last dinner seating, so the fun doesn't stop until your culinary journey is complete.
Join the Culinary Family
Nami joins the Tavistock Restaurant Collection family, which includes beloved dining destinations like Abe & Louie's, Timpano, Atlas, and more. It's in good company here in Lake Nona, alongside favorites like Bacán, Chroma Modern Bar + Kitchen, and Canvas Restaurant & Market.
Reserve Your Seat
Ready to embark on this culinary adventure? You can make your reservation on their website here. Choose between the main dining room or the exclusive omakase experience.
Stay Connected
To stay updated on all things Nami, be sure to follow them on Instagram at @namilakenona.
Get ready, Lake Nona, because Nami is set to become your new favorite dining spot. Make your reservations, gather your friends, and prepare to be wowed by Lake Nona's newest culinary gem. See you at Nami!

Latest posts by Lake Nona Social
(see all)