Looking for a way to enhance your transportation experience in Orlando?
Juice Bike Share is a bike sharing company that gives you access to over 200 bikes which are available 24/7. You can use them to commute, to run errands, save money on gas, or just for fun. The company has over 30 hub locations, including 4 in Lake Nona: Laureate Park (by Canvas), Guidewell Innovation Center, Lake Nona Town Center, and USA Tennis. Lake Nona's Juice Bike Share program (Bike Nona) is sponsored by the Lake Nona Life Project.
Check out the video below to watch us get a closer look at how Juice Bikes works.
BECOME A MEMBER
The first step for using Juice Bikes is to become a member. They offer various options.
Monthly Basic:

$15/month – 60 minutes free per day

Monthly Plus:

$20/month – 90 minutes free per day

Student Annual:

$59/year – 60 minutes free per day

Pay as You Go:

$8/hour
Corporate memberships also available

USING THE APP
After becoming a member, download the SoBi app so you can find bicycle hubs closest to you. The app will let you know the name of the location, the address, available bikes, total racks, and the distance from where you currently are. To reserve a bike, click the "Reserve a bike at this hub" button at your desired location.
Tip: Be aware that your time starts as soon as you reserve a bicycle, so make sure you are near the bikes before you reserve.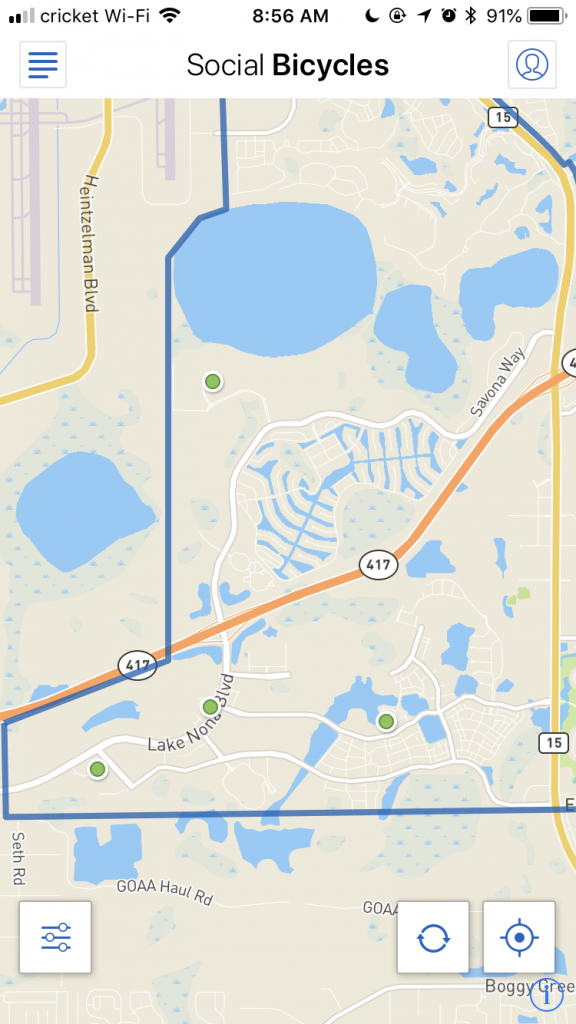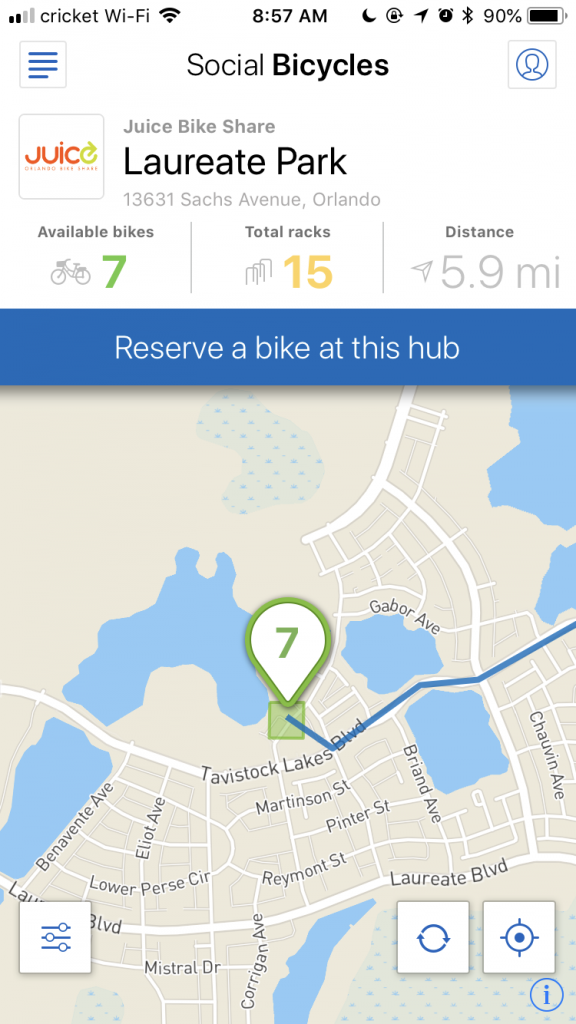 UNLOCKING THE BIKE
To unlock your bike go to the keypad located on the back of the bike and input your account number followed by your pin. After the bike unlocks, remove the u-bar and place into the holder on the left side of the bike. You are now set to ride!
Tip: The website says locals can receive Fast Access cards that allow you to release the bike with a tap on the keypad. This would be your best bet since some of the screens can be hard to read in the hot sun. (Watch us try lol)
FOLLOWING THE RULES
When riding your bicycle, Juice has some rules they advise you to follow. We didn't wear helmets since we didn't travel far from the hub, but if you are using a bicycle for an actual route, make sure to wear a helmet and abide by the rules which can be found in your bicycle basket if you forget.
Tip: If you don't already own a helmet, Juice offers a 10%-30% discount at certain locations listed on their site

RETURNING THE BIKE
To return a bike, simply visit a hub and lock the bike back up with the u-bar. You don't have to return to the same hub you unlocked the bike from. You actually don't even have to return the bike back to a Juice Bike Share hub at all. You can lock a bike at any bike rack for a $2 out-of-hub fee. Once locking your bike, the SoBi app will send you a notification letting you know if you successfully returned the bike.
Tip: Not done using a bike? Put a bike on hold before locking it to a rack to keep it in your name. However, the clock will still keep ticking.
READY TO RIDE?
Ready to give Juice Bike Share a try? Head to their website to become a member. If you take a trip, make sure to take some pics and let us know how it went in the Lake Nona Social Community Facebook group.
Hope this helped you explore the city. See you next time.

Connect with us!
SaveSave
SaveSave
SaveSave
SaveSave
SaveSave
SaveSave

Latest posts by Dee Greene
(see all)